The Dwight House on Howard Street in Springfield, around 1938-1939. Photo courtesy of the Springfield Preservation Trust.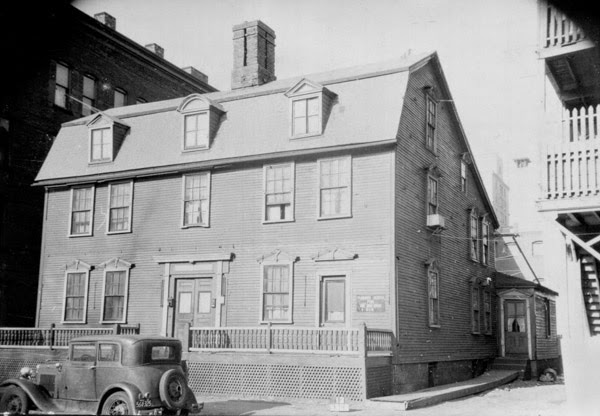 The scene in 2015: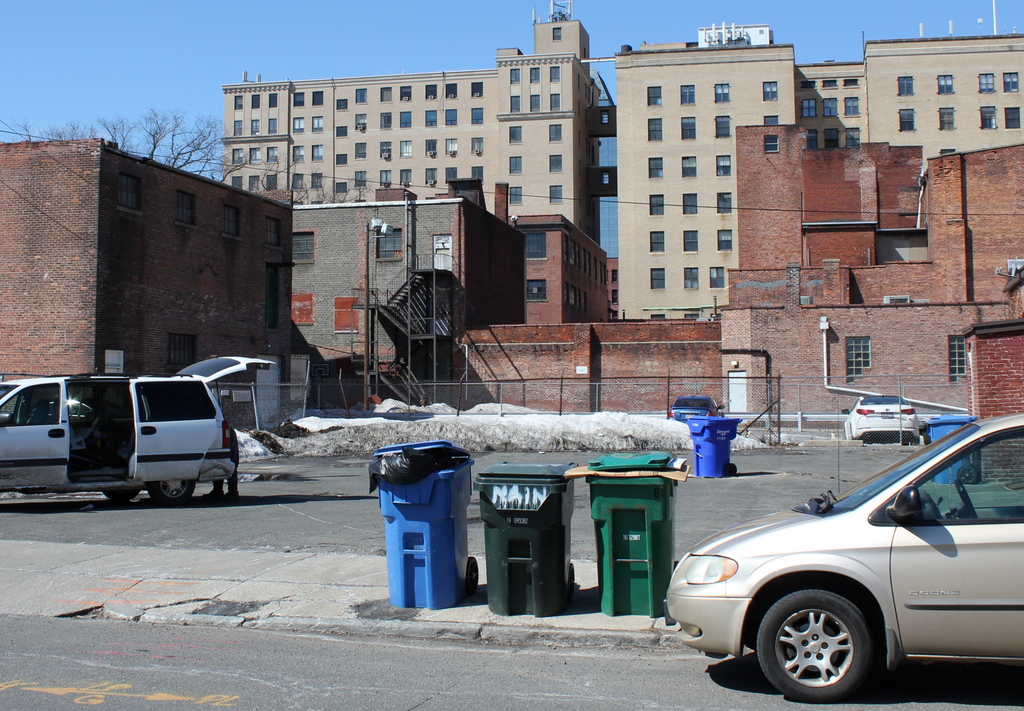 The scene in 2023:
This scene is soon to change even more dramatically than it did between the first two photos – all of the buildings in the 2015 scene are within the footprint of the planned MGM casino.  Most of the buildings will be demolished, except for the old MassMutual building in the background.  Strangely enough, the building in the old photo will end up outliving almost all of the ones in the present-day photo; its former site is now a parking lot across Howard Street from Red Rose Pizzeria, but the building itself was dismantled and moved to Deerfield, where it sits on Old Main Street in Historic Deerfield.
The house in the first photo, the Dwight House, was built in 1754.  It was originally owned by Colonel Josiah Dwight, and later by his son, Colonel Timothy Dwight.  It was originally located on Main Street, but was moved to Howard Street around 1890, where it was photographed in the first view here.  By the 1930s view, it was divided into a duplex and was used as a tenement, and at this point was probably the oldest building in the city.  However, developers were eyeing the property, so in 1950 it was dismantled and moved to Deerfield, as seen in the photo on the Historic Deerfield website.  This arrangement preserved the building, but it also creates the odd situation of a city's oldest building being located over 30 miles from the city.
2023 update: The casino was built on this site soon after the second photo was taken, as shown in the third photo.