The Howard Street School, seen from Howard Street, around 1938-1939. Courtesy of the Springfield Preservation Trust.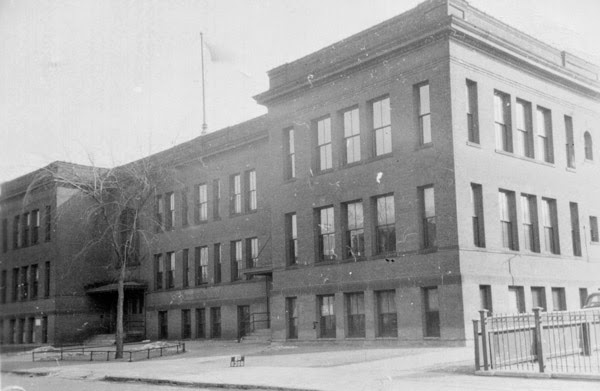 The building in 2015: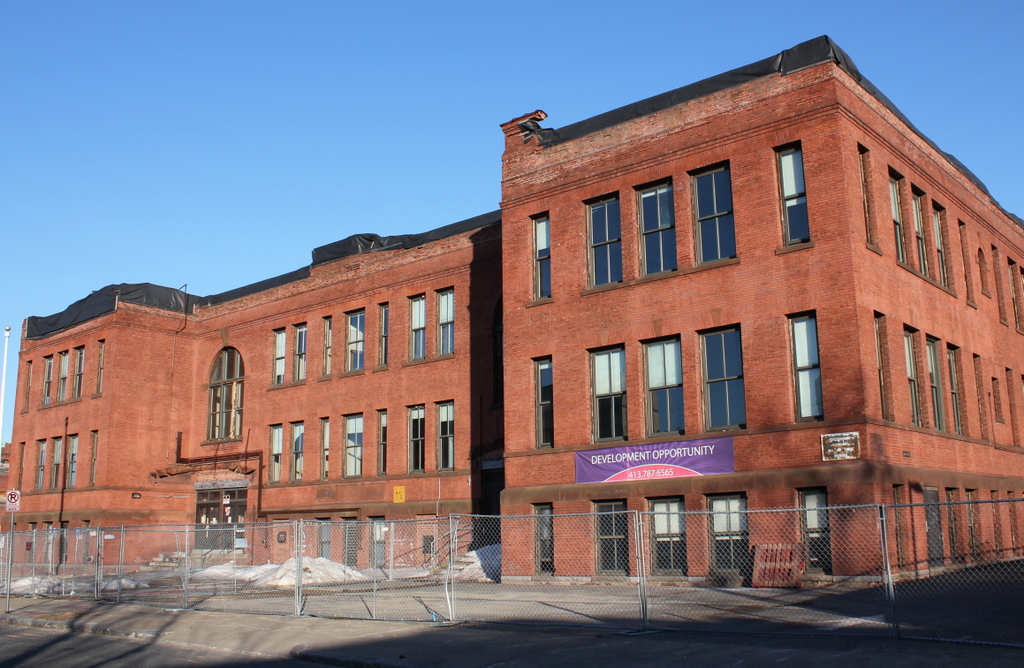 The Howard Street School was built in 1905, and was one of many school buildings built in Springfield around the turn of the 20th century, which included Forest Park School, Classical High School, Chestnut Junior High School, and the Technical High School. This school was used for over 100 years, and was most recently known as the Zanetti School.  The Zanetti School moved to a new location in 2009, and two years later the 2011 tornado caused substantial damage to the building.  It has been vacant ever since, and it is now slated to be demolished to make way for a parking garage for the planned MGM Springfield casino.  The 2015 photo was taken on March 24, the day of the ceremonial groundbreaking, and the old school building is to be the first building demolished, once the Massachusetts Historical Commission signs off on it.