The former Charles Merriam house at 61 Howard Street in Springfield, around 1892. Photo from Picturesque Hampden (1892)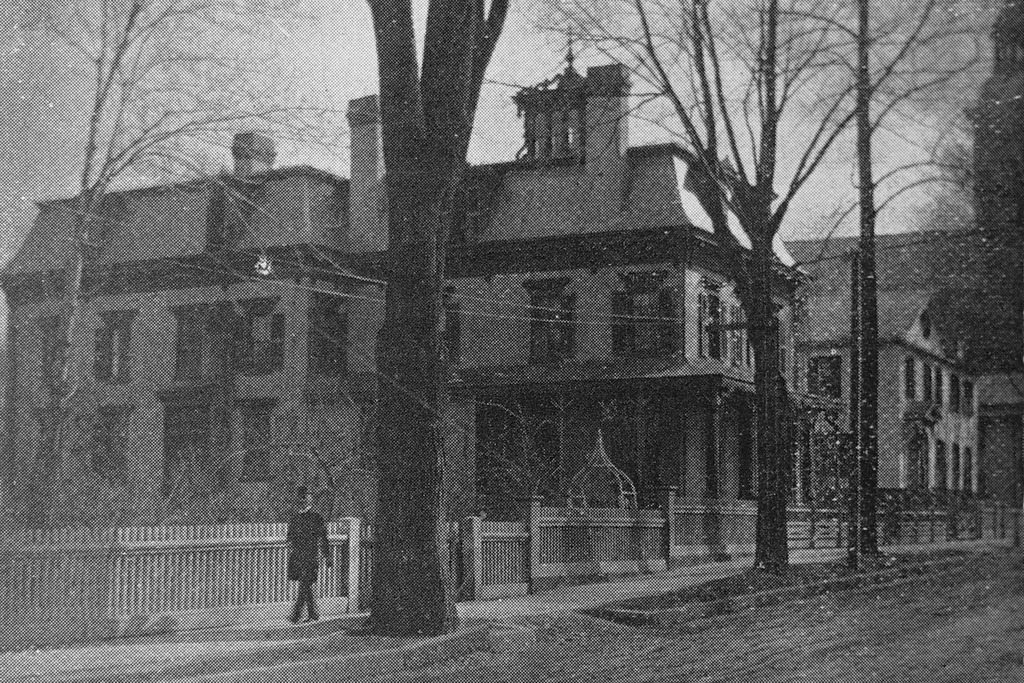 The location in 2015: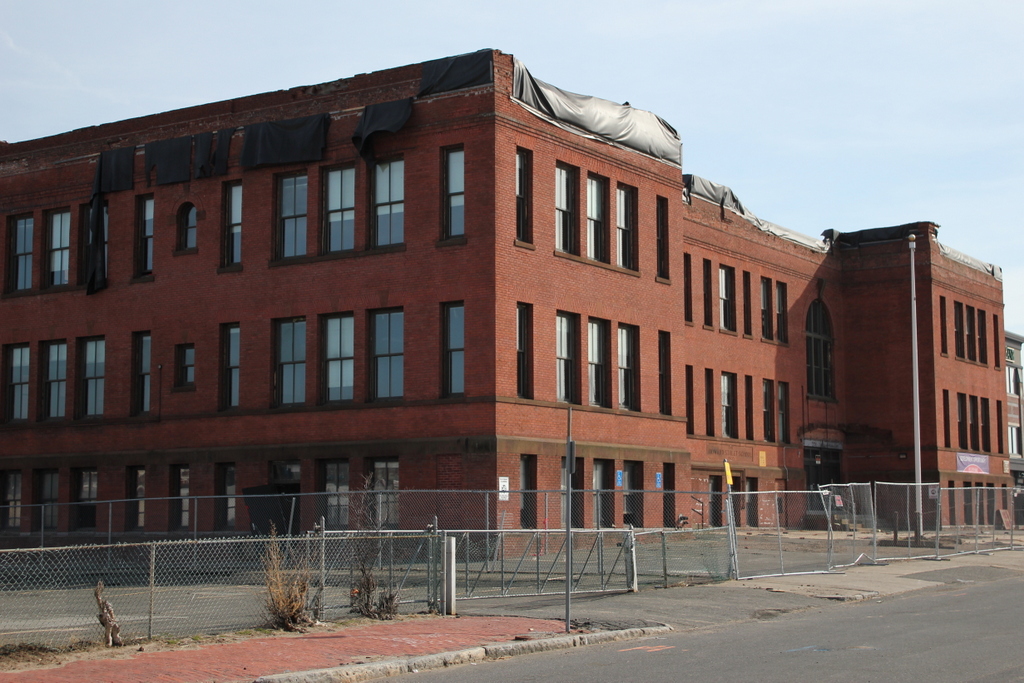 This house on Howard Street was built around the 1830s, and was the home of Charles Merriam. He and his brother Charles had grown up in West Brookfield, but in 1831 they moved to Springfield and, the following year, opened a publishing company called G. & C. Merriam. A few years later, the Merriams purchased the rights to Noah Webster's dictonary, which turned out to be a wise business move. Merriam-Webster, as the company is now known, is still headquartered in Springfield, and their famous dictionary is still being published today.
Charles married his first wife, Sophia Warriner, in 1835, and the couple had five children. She died in 1858, and two years later he remarried to Rachel Capen, a 36 -year-old widow. They continued living here in this house, and Rachel became involved in charitable efforts in the city, which included being one of the founders of the Home for Friendless Women. It was established in 1865 with Rachel as its first president, and provided shelter and services for needy women and children.
The original building for the Home for Friendless Women was located on Union Street, essentially in the Merriams' backyard. Within a few decades it was too small to meet the growing needs, though. Shortly after Charles's death in 1887, Rachel donated the home to the organization, who was using it by the time the first photo was taken. However, within a few years they built a new building on William Street, and the Howard Street property was sold.
By the 1890s, Howard Street was hardly the upscale residential street that it had once been when Charles Merriam moved in more than 60 years earlier. The 1900 census shows that the street was predominantly French-Canadian, a fact emphasized by the presence of St. Joseph's Church, a French Catholic church visible in the extreme right of the first photo. The former Merriam house was at this point owned by Napoleon Byron, a French-Canadian undertaker who lived here with his wife Emily, their seven children, and three boarders.
The old house did not remain here for much longer, though. It was demolished by 1905, when the Howard Street School was built to serve the growing population of the South End.  This school later became the Zanetti School, and was used up until 2009.  Two years later it sustained significant damage in the tornado that passed through Springfield, and as of April 2015 it is scheduled to be demolished, pending final approval from the state historical commission.  The current MGM Springfield casino plans call for the construction of a parking garage on the spot of the school.