Howard Street School in Springfield, seen from Union Street around 1938-1939. Courtesy of the Springfield Preservation Trust.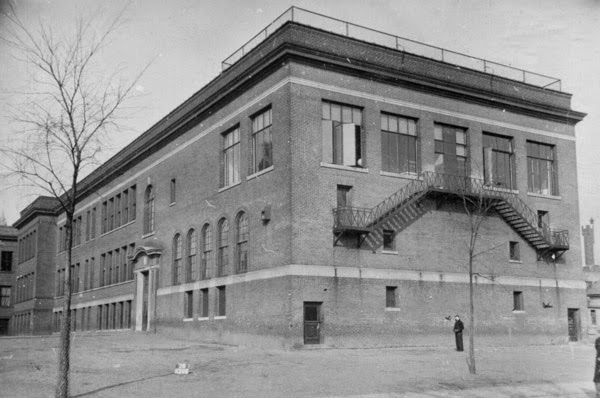 The building in 2015: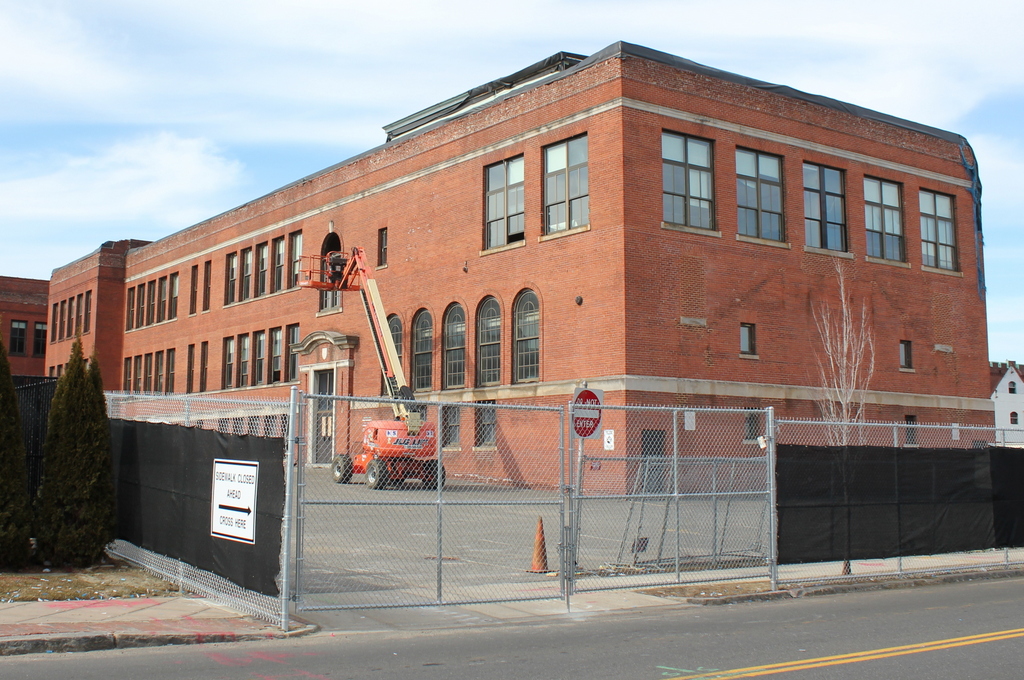 Another view of the Howard Street School, seen from the Union Street side (see this post for a view from Howard Street).  As mentioned in the other post, the school was built in 1905 and was severely damaged in the 2011 tornado.  It is scheduled to be demolished by MGM Springfield as soon as the Massachusetts Historical Commission gives them the green light, and the MGM parking garage will be built on the site.  It shouldn't be too controversial, though; even if not for MGM, there would be no saving the building – the tornado left it damaged beyond repair, and it was never seen as a particularly historic structure to begin with.  The second photo was taken on March 24, 2015, the day of the official groundbreaking ceremony that took place on the other side of the school.