Looking north on High Street from Suffolk Street in Holyoke, around 1903-1907. Image courtesy of the Library of Congress, Detroit Publishing Company Collection.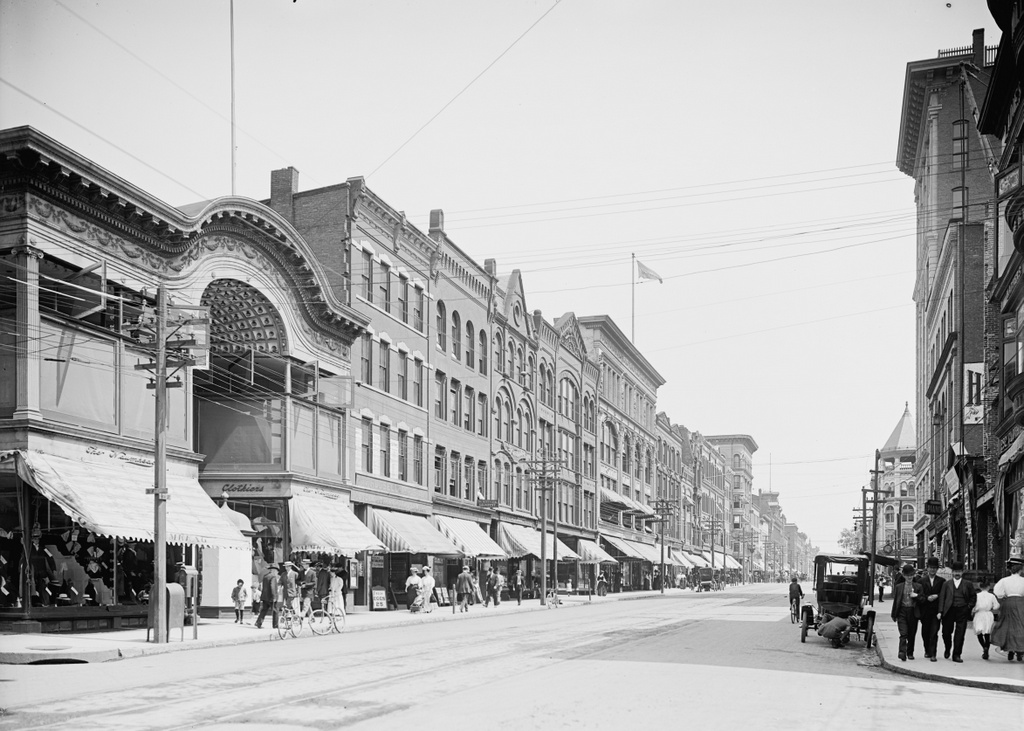 High Street in 2015: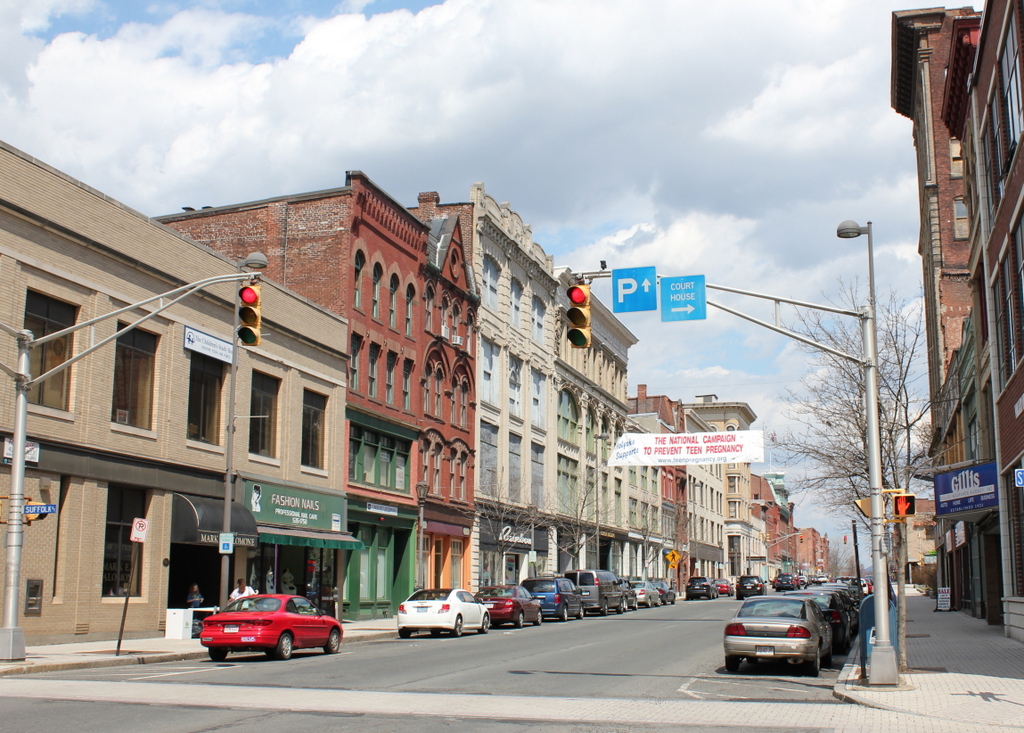 These photos show a scene similar to the ones in this post, just a half a block further south, at the corner of High and Suffolk Streets.  This area is also part of the North High Street Historic District, and all of the buildings on the left-hand side date to between 1880 and 1920.  The first photo was taken at a good time to show some of the changes that happened in the early 19th century.  Had this photo been taken less than 10 years later, we would see almost no change today; all of the present-day buildings in the foreground were built by about 1912.  Starting on the far left side and heading down High Street, the first five buildings in the present-day photo are:
An unnamed commercial block, which was built in 1910 and replaced two earlier buildings, including the ornate Naumkeag Clothiers building in the first photo.
Bishop Block, which was built around 1890 and has had a few alterations over the years, especially the facade on the second floor.
Taber Block, which was built around 1884 and is architecturally very similar to the Russell-Osborne Building further down the street
Childs Building, which was built around 1912
Steiger's Building, which was built around 1900 and was home to one of Albert Steiger's department stores
Overall, the changes in the two photos reflect the prosperity of Holyoke at the turn of the last century; its paper mills were bringing jobs and wealth to the city, and this was seen on High Street, where relatively new buildings from the 1880s and 1890s were being taken down and replaced by larger commercial buildings.  However, just as new construction on this part of High Street seemed to stagnate by the mid 20th century, Holyoke's economy also stagnated with the closing of the paper mills.  Today,  parts of Holyoke are filled with historic buildings, but sadly this is not necessarily because of careful attention to historic preservation, but rather from a lack of new economic development in the city.