The Old Post Office Block at the corner of East and Sewall Streets in Ludlow in 1903. Photo courtesy of the Hubbard Memorial Library.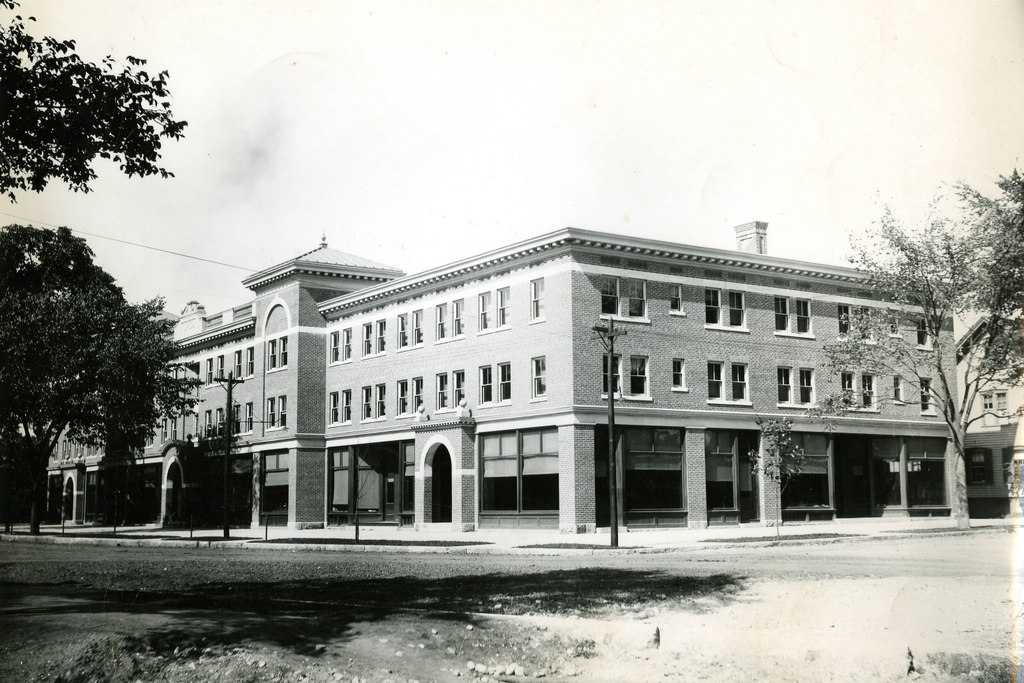 The building in 2015: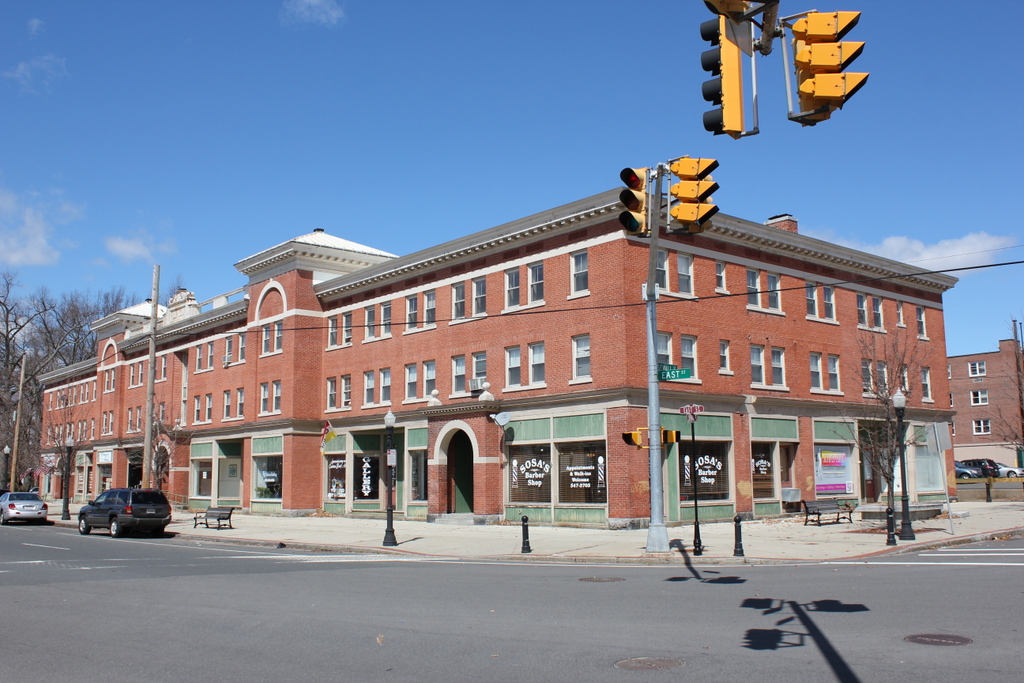 These views were taken from about the same spot as the ones in this post, just turned a little further to the right.  The building here is the old Post Office Block, which was built in 1901, and not surprisingly housed the Ludlow Post Office for nearly 60 years.  Although Ludlow's original town center is further away, this area along the Chicopee River grew in population in the late 1800s thanks to the factories that developed here in Ludlow and across the river in Indian Orchard.  Many of the postal customers of the early 1900s would have been workers across the street at the Ludlow Manufacturing Associates factory; some of the buildings from this facility still exist today, including the iconic clock tower directly behind where this photo was taken.
This building wasn't just a post office though; it also had other commercial tenants, and it was one of the first large commercial buildings in the town.  The size of the building reflected the dramatic spike in population; between 1890 and 1900, Ludlow's population nearly doubled, and would more than double again by 1920.  The post office hasn't used the building in over 50 years, but it remains in a remarkable state of preservation 112 years later.