Looking west on East Street from the corner of State Street in Ludlow in 1904. Photo courtesy of the Hubbard Memorial Library.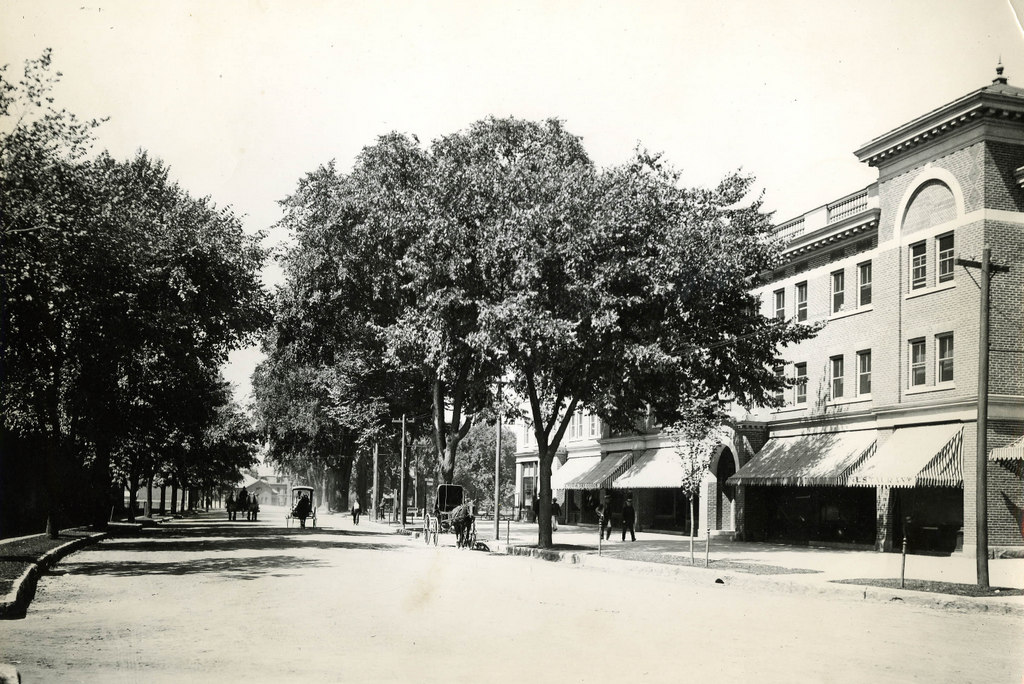 East Street in 2015: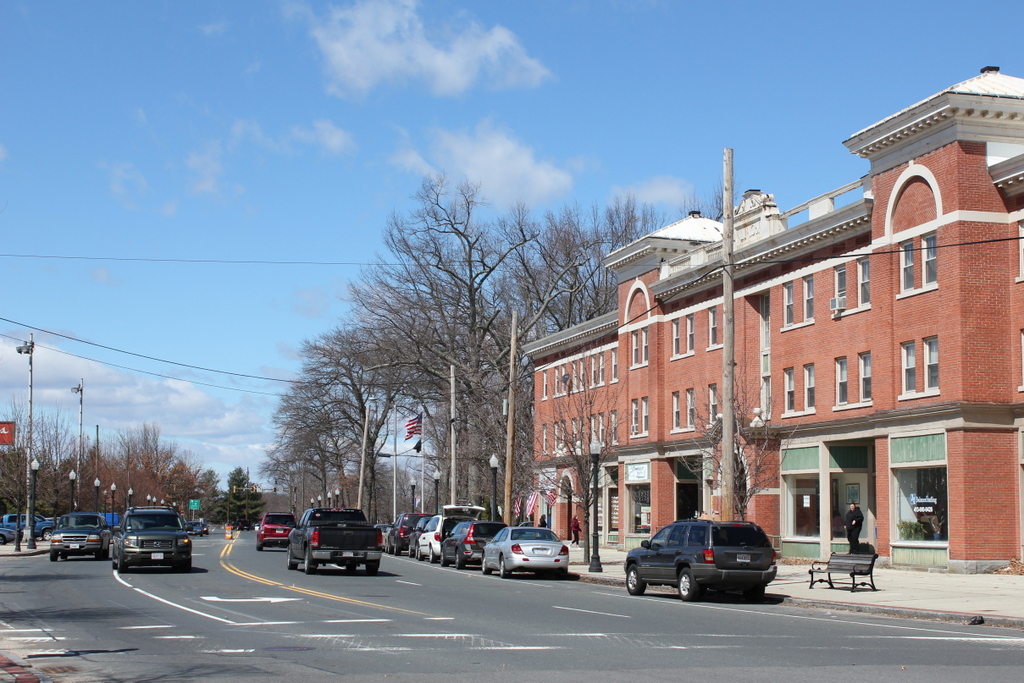 This part of East Street in Ludlow hasn't changed much in the past 111 years, aside from the obvious changes in transportation.  The road has gone from a dirt road to a paved, four lane route through town, and a row of parallel-parked cars contrasts with the horse-drawn carriage that is hitched up along the curb in the 1904 view.  The old Post Office Block on the right is still there, as is Library Park beyond it.  However, just out of view, the left-hand side of the street has changed a lot.  The area between the road and the Chicopee River is now a modern commercial development, but in 1904 it was part of the massive Ludlow Manufacturing facility, some of which survives to this day, directly behind where these photos were taken.