The railroad station near the center of East Longmeadow in 1910. Photo courtesy of the East Longmeadow Historical Commission.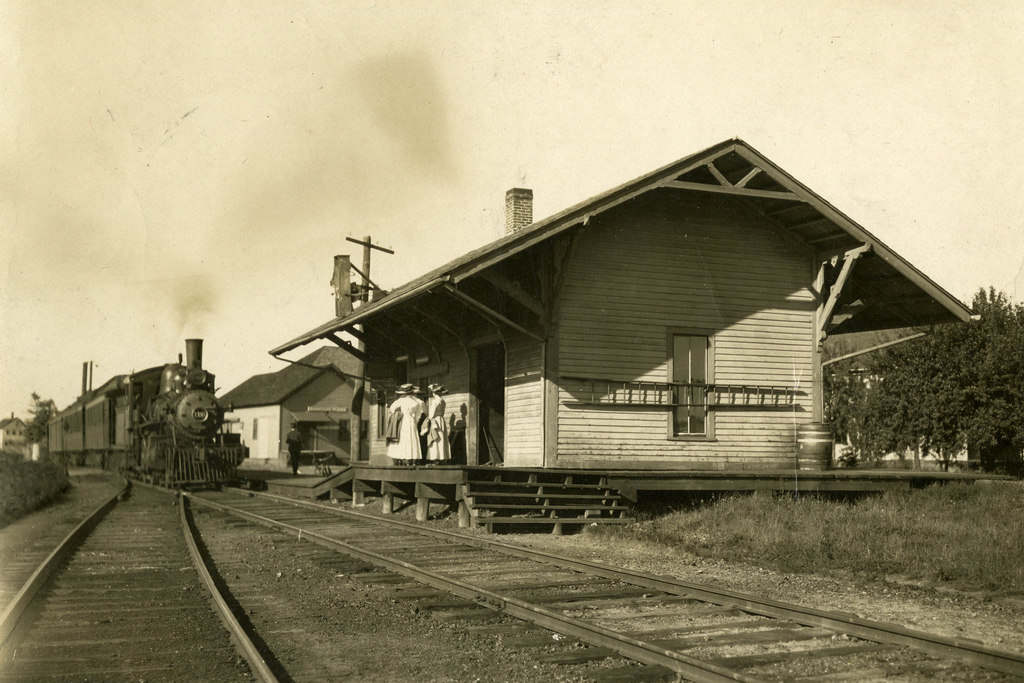 The station in 2015: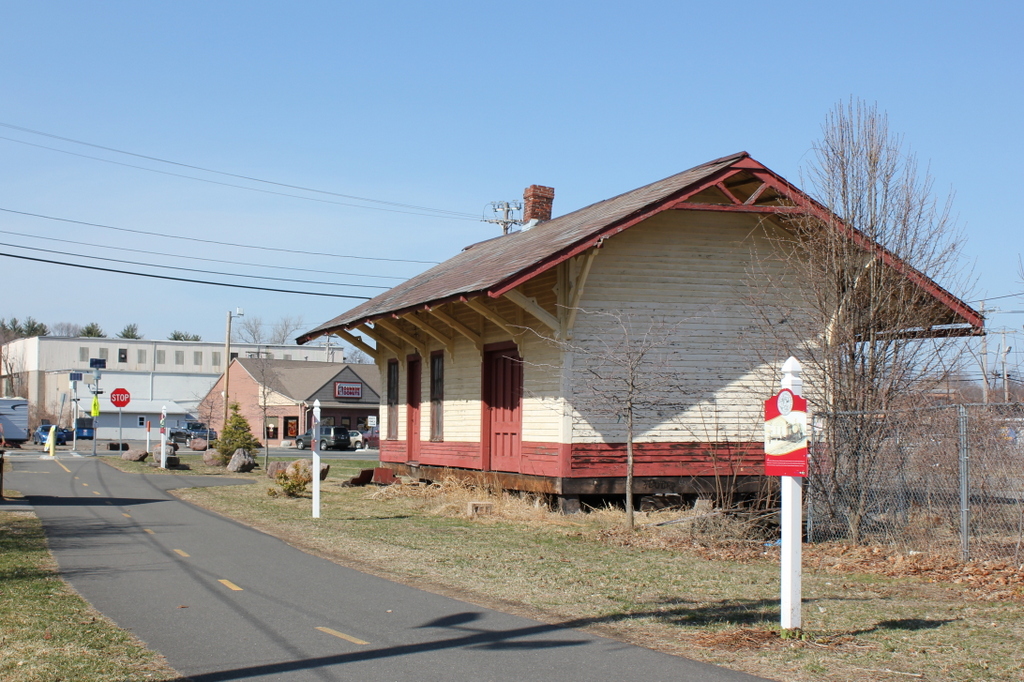 The station in 2023: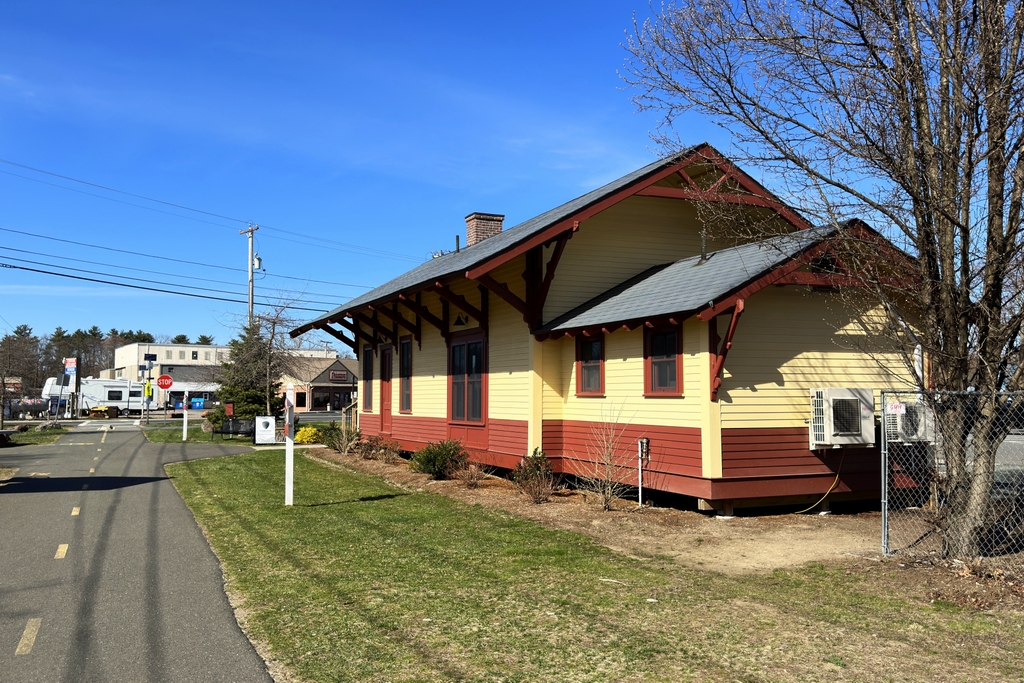 Today, East Longmeadow doesn't have any active rail lines, but a century ago the Armory Branch of the New York, New Haven & Hartford Railroad passed through the town.  The line connected East Hartford and Springfield, and passed by the Watershops of the Springfield Armory, which gave the branch its name.  In East Longmeadow, it provided a way for the many quarries in town to ship their stone, and it also provided a method of transportation in the days before automobiles.  However, the branch was never a major route, and was abandoned by the 1980s.  Today, most of the line is still abandoned, but a 1.6 mile section in East Longmeadow is now the Redstone Rail Trail, named for the quarries that once used the line.  The station, which opened in 1876, is located at the northern terminus of the trail, and although it has clearly seen better days, it is still instantly recognizable from the 1910 photo.
2023 Update: As shown in the third photo, station has since been restored, and it reopened in 2021 as an ice cream shop.