The Soldiers' Monument in Wilbraham, on Main Street opposite Springfield Street, in an undated photograph probably taken in the early 20th century.  Photo courtesy of the Wilbraham Public Library.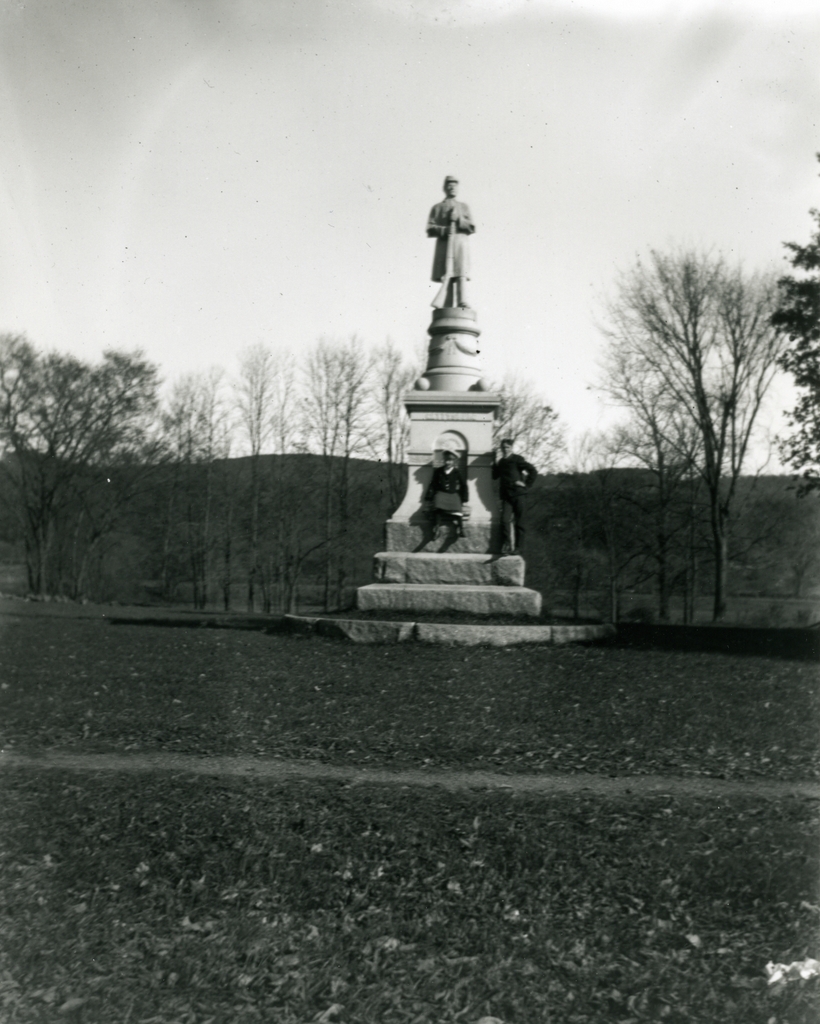 The monument in 2015: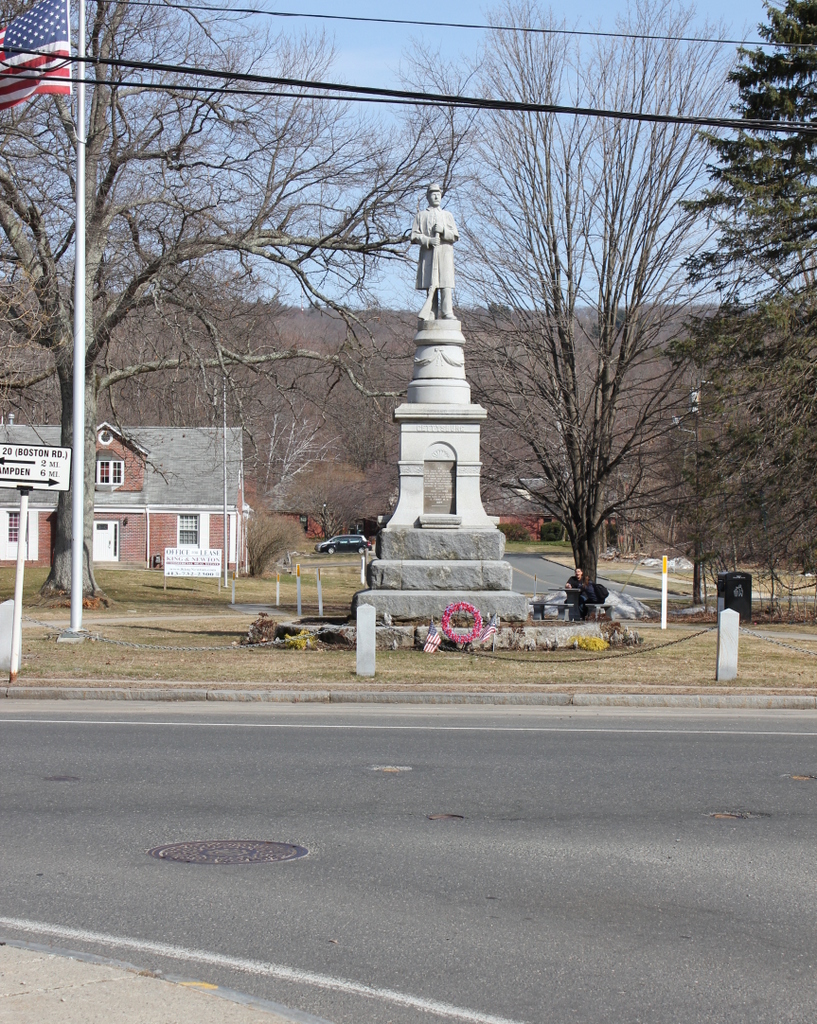 As mentioned in this post, the Soldiers' Monument in Wilbraham was dedicated in 1894, in honor of the 228 men from Wilbraham who served in the Civil War.  According to the inscription on the monument, it is dedicated "To the men of Wilbraham who served their country in the war which preserved the Union and destroyed slavery.  This monument is erected to perpetuate the memory of their patriotic service."  According to the records in the town clerk's office, 29 Wilbraham men died in the war.  However, of those 29, only six were killed on the battlefield, a statistic that is not at all unusual for the Civil War, given that around two thirds of all deaths were a result of disease rather than battle.  One particularly notable Wilbraham veteran was Watson W. Bridge, who was the captain of Company F in the 54th Massachusetts Infantry Regiment, an African-American unit that was depicted in the 1989 film Glory.
The monument was built on the site of the birthplace of Lucinda Brewer, the wife of paper manufacturer Zenas Crane, founder of Crane & Co. in Dalton, Massachusetts.  Their grandson, Winthrop M. Crane, attended the dedication ceremony in 1894.  Several decades earlier, he had secured a contract to produce the paper for US currency, something that the company continues to do today.  He would later go on to serve as Governor from 1900 to 1903, and represented Massachusetts in the US Senate from 1904 to 1913.
In the years since the first photo was taken, the land behind the monument has been developed, as seen in the 2015 view.  To the left is the former Wilbraham Post Office building, and directly behind the monument is the Wilbraham Public Library.  To the right, just outside of the view of the photo, is a commercial development.