The Gideon Kibbe House on Main Street in Wilbraham, seen in an undated photo probably taken in the late 19th century.  Photo courtesy of the Wilbraham Public Library.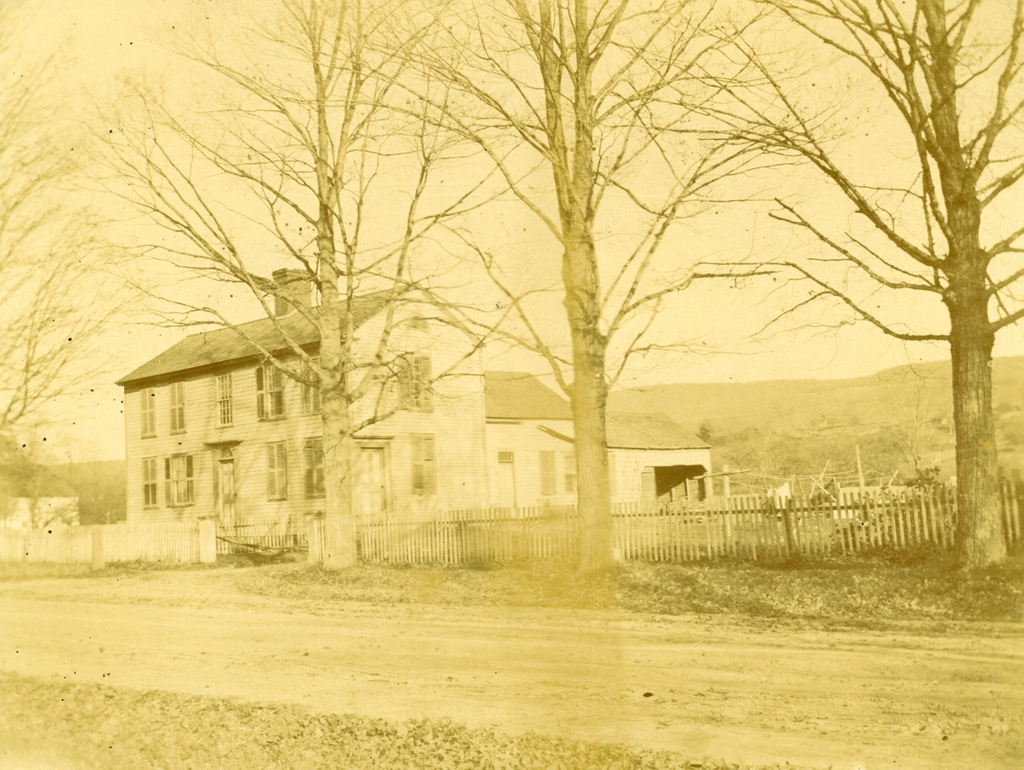 The house in 2015: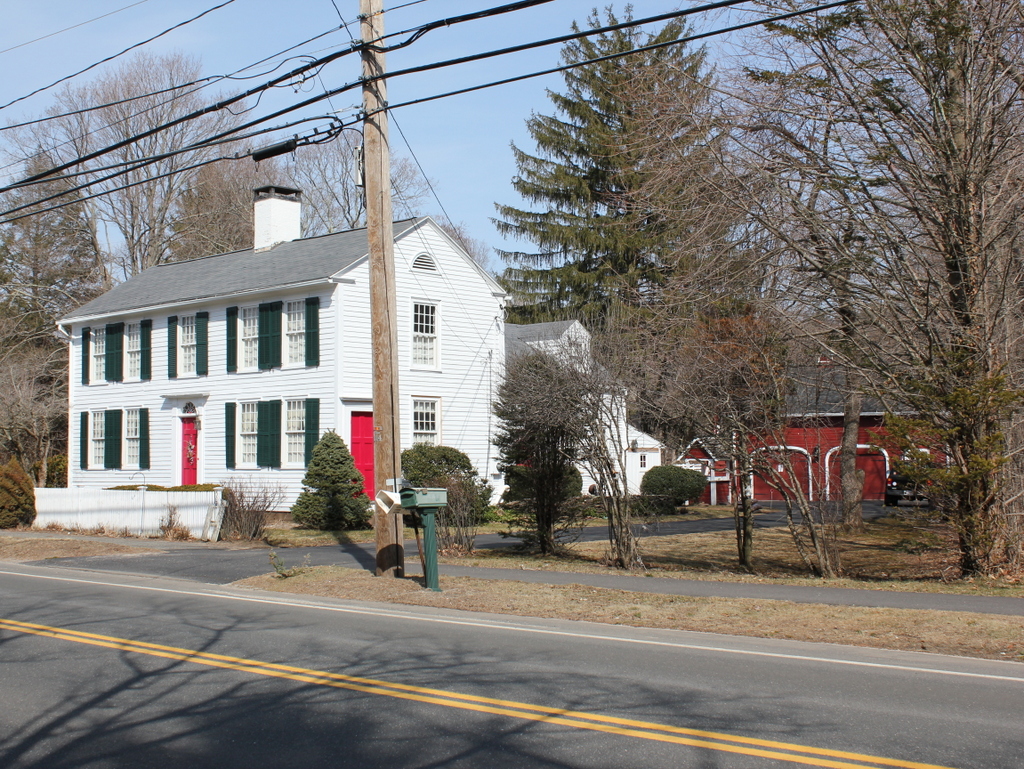 This historic farmhouse on Main Street in Wilbraham was originally owned by Gideon Kibbe, a Revolutionary War officer who built the house in 1810 for his son, who was also named Gideon.  The younger Gideon married his first wife, Fidelia Munn, in 1809, so the house was likely a wedding gift for the young couple.  Gideon was a doctor, and practiced medicine in Wilbraham for neary 50 years.  He died in 1859 at the age of 80, but the genealogical record indicates that he experienced plenty of tragedies along the way.  Gideon and Fidelia's first son was born in 1810, probably in this house, but died just over a month later.  Their other son was born and died in 1814, the same year that Fidelia died, possibly a result of childbirth complications.  In between, they had two daughters, both of whom died before their mid-30s.  Dr. Kibbe outlived all four of his children, and he also outlived his second wife Chloe.  They were married in 1815 and apparently had no children, and she died in 1858, around six months before Dr. Kibbe died.
By the time the first photo was taken, the house had gone through several owners since Dr. Kibbe's son-in-law William Gilbert inherited it, but it probably looked very much the same then as it did when the young country doctor and his wife first moved in nearly a century earlier.  Today,  the exterior of the house remains nearly unchanged, and it is one of many historic 18th and early 19th century farmhouses along Main Street in Wilbraham.