The Second State Mutual Building, at the corner of Main and Maple Streets in Worcester, around 1908. Image courtesy of the Library of Congress, Detroit Publishing Company Collection.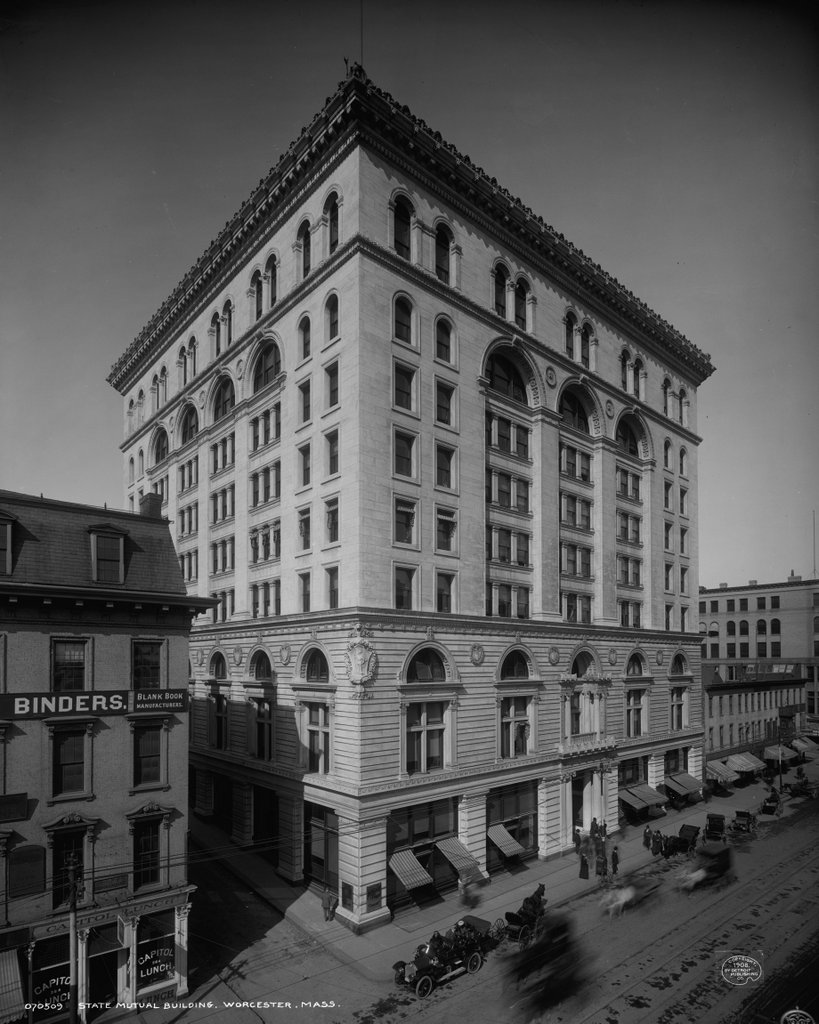 The building in 2016: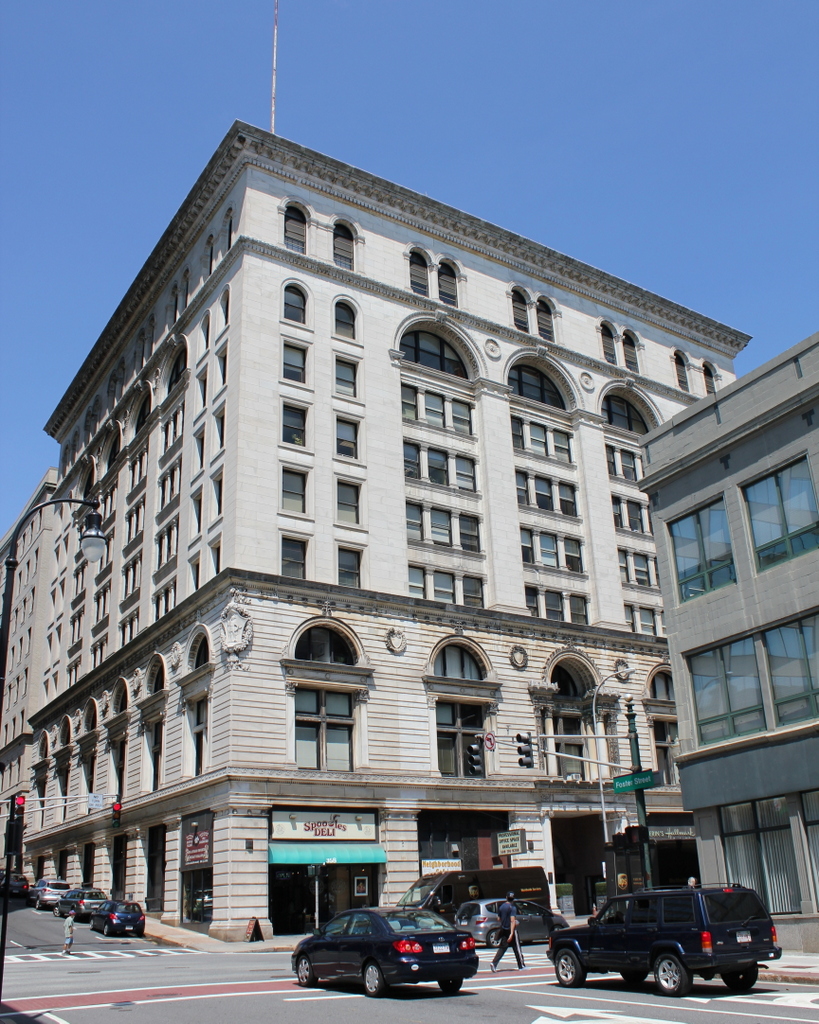 Built in 1897, this office building was the first skyscraper in Worcester, and it was originally home to the State Mutual Life Assurance Company, who relocated from their much smaller quarters just down the street at 240 Main Street. It was designed by the prominent Boston architectural firm of Peabody and Stearns, and demonstrates the Classical Revival design that was becoming popular in commercial buildings at the turn of the century. To some extent, it bears a resemblance to the taller Ames Building, completed just four years earlier in Boston. Unlike the load-bearing masonry of the Ames Building, though, the nine-story State Mutual Building had a steel frame, a development that had been introduced into skyscraper design at the end of the 19th century.
None of the surrounding buildings are still standing from the first photo. Over the past 100 years, he city has grown up around it, but the historic building is still standing, essentially unaltered from its original exterior appearance. The only major changes have been the building's tenants; State Mutual moved out in 1957, and it was later home to Commerce Bank. Now known as the Commerce Building, it remains in use as an office building, with commercial storefronts on the first floor along the Main Street side of the building.