Westfield Normal School at the corner of Washington and School Streets in Westfield, around 1892. Image from Picturesque Hampden (1892)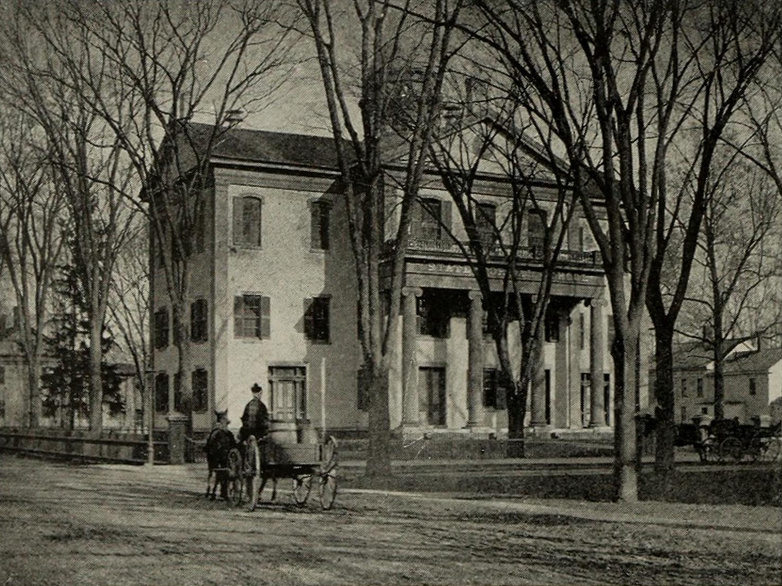 The scene in 2015: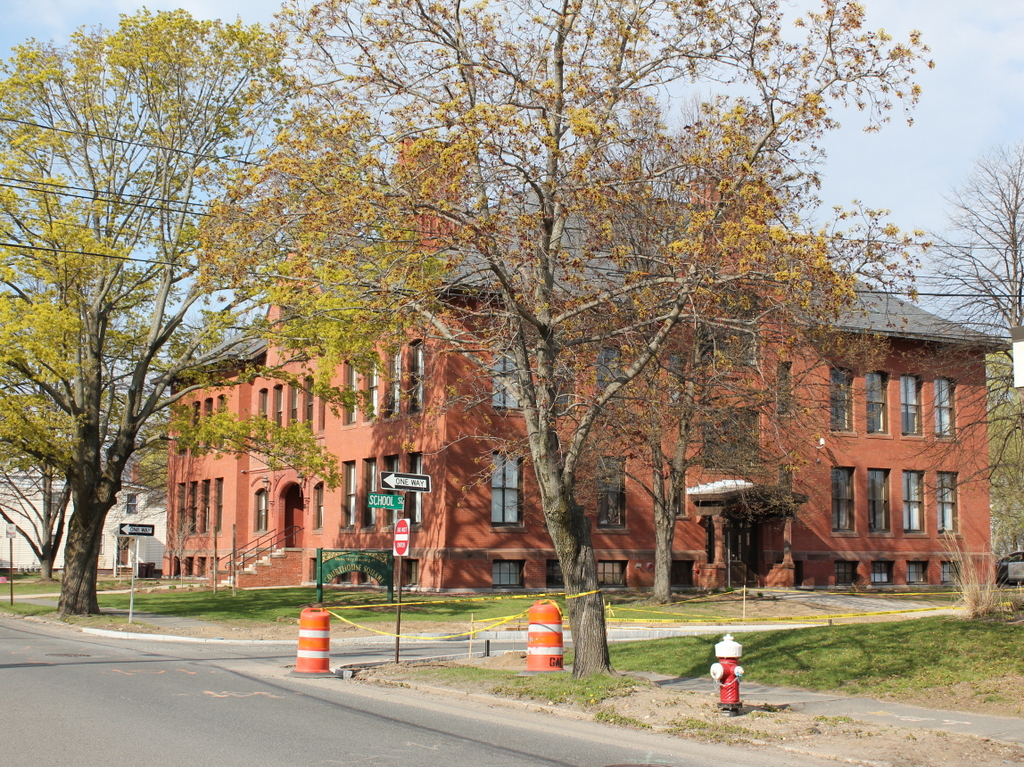 The present-day Westfield State University has gone through a number of changes in name and location since it was founded in Barre, Massachusetts in 1838 as a training school for teachers. In 1844, the school moved to Westfield, becoming the Westfield Normal School. Two years later, the building in the first photo was completed, and it housed the school for the next 46 years, until a new, larger school building was constructed nearby on Court Street. During the time that this building was in use, its notable graduates included geneticist Nettie Stevens and Cabinet secretary George B. Cortelyou, who served as Secretary of Commerce and Labor, Postmaster General, and Secretary of the Treasury during Theodore Roosevelt's administration.
When the school relocated to the Court Street building in 1892, the old building here was demolished and in 1900 replaced with the State Normal Training School.  From then until 1956, this school was used to train prospective teachers from the Normal School, and it was later used by the City of Westfield as a regular elementary school.  Today, the building has been renovated into apartments for students at Westfield State University, which is now located several miles west of downtown.