Looking west on Elm Street from in front of the Hampden County Courthouse, around 1892.  Image from Picturesque Hampden (1892)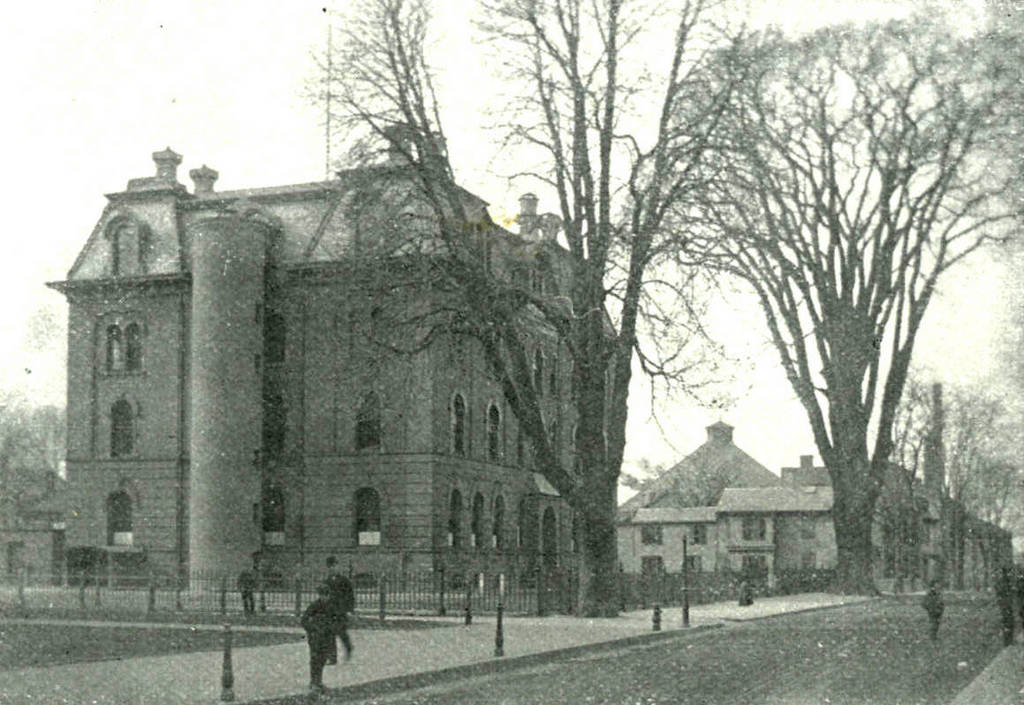 Elm Street in 2015: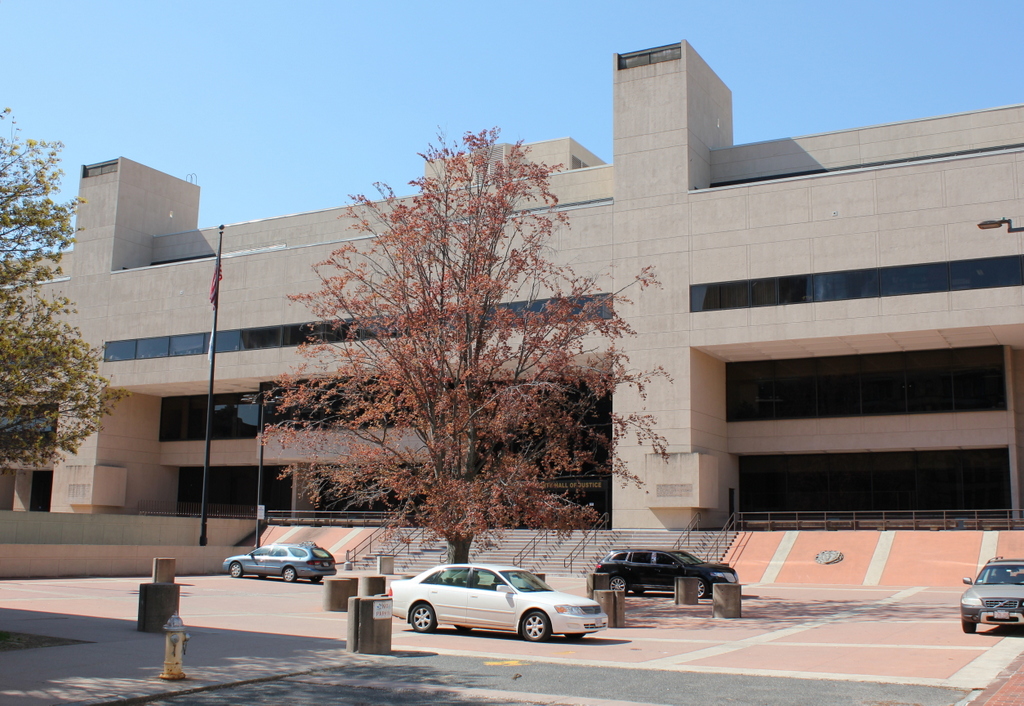 The Elm Street Grammar School was built in 1867, and it stood on Elm Street just to the west of the old Hampden County Courthouse and across the street from Old First Church.  It served as the modern-day equivalent of a middle school for the children in the downtown and South End area until around the turn of the century; it appears in the 1899 atlas but was demolished sometime in the first decade of the 20th century and replaced with the Springfield Institution for Savings building by 1910.  Today, the Hampden County Hall of Justice is located on the site.  One of the school buildings that replaced Elm Street Grammar School was the Howard Street School, which opened in 1905 as a primary and grammar school, and covered part of what was once Elm Street's territory.  The Howard Street School is still around, but not for long; the vacant, tornado-damaged building is going to be demolished soon to make way for the MGM Springfield casino.
These two photos were taken from nearly the opposite direction as the ones in this post, which show Elm Street facing east.  As mentioned in that post, the massive elm tree in front of the school (seen here on the far right of the 1892 photo) is believed to be the one referenced by Oliver Wendell Holmes in The Autocrat of the Breakfast Table, in which he writes "Beautiful and stately she is beyond all praise."  The tree was later cut down, and a cross-section of it is now on display in the Springfield Science Museum.