The American Whip Company building and the old Westfield Library building on Main Street, probably in the early 1890s. Image courtesy of the Westfield Athenaeum.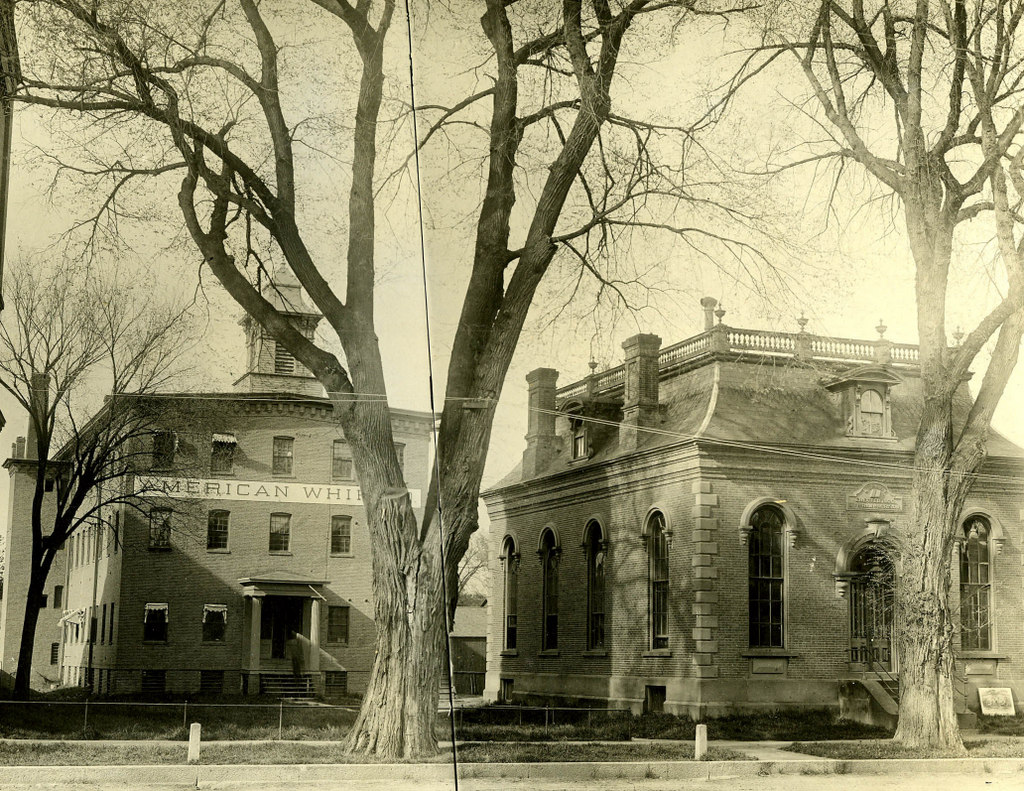 The location in 2015: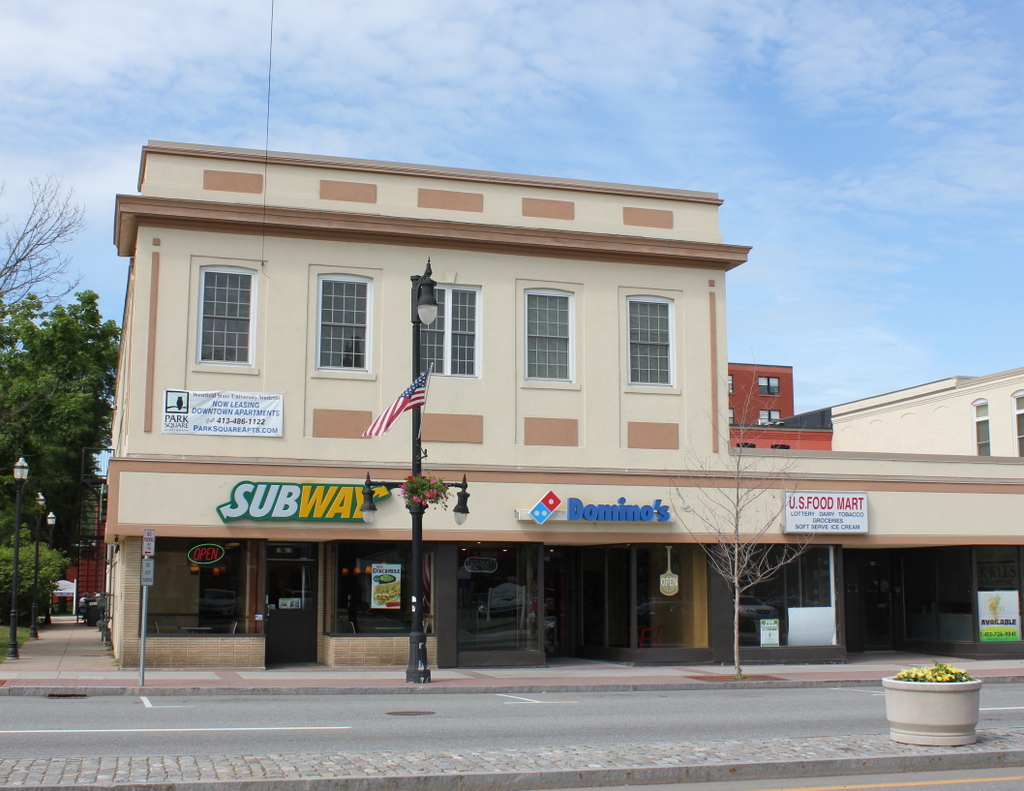 The American Whip Company was one of many whip manufacturers located in the "Whip City" of Westfield, Massachusetts. The building in the distance of the first photo was built around 1884, and less than a decade later the company merged with 13 other Westfield companies to form the United States Whip Company.  The added on to the facility with the "U" shaped building seen in this post; it is still on the site today, although it has been extensively modified.
The original 1884 building is still there, although it's not visible from this angle; it is immediately behind, and slightly to the left of Subway and Domino's today.  The old library building, however, is long gone – it was presumably demolished around 1892 when the United States Whip Company building was constructed on its spot.  Today, the Westfield Athenaeum is located on the other side of the Green, next to Court Street.