The United States Whip Company building on Main Street in Westfield, around 1920. Image courtesy of the Westfield Athenaeum.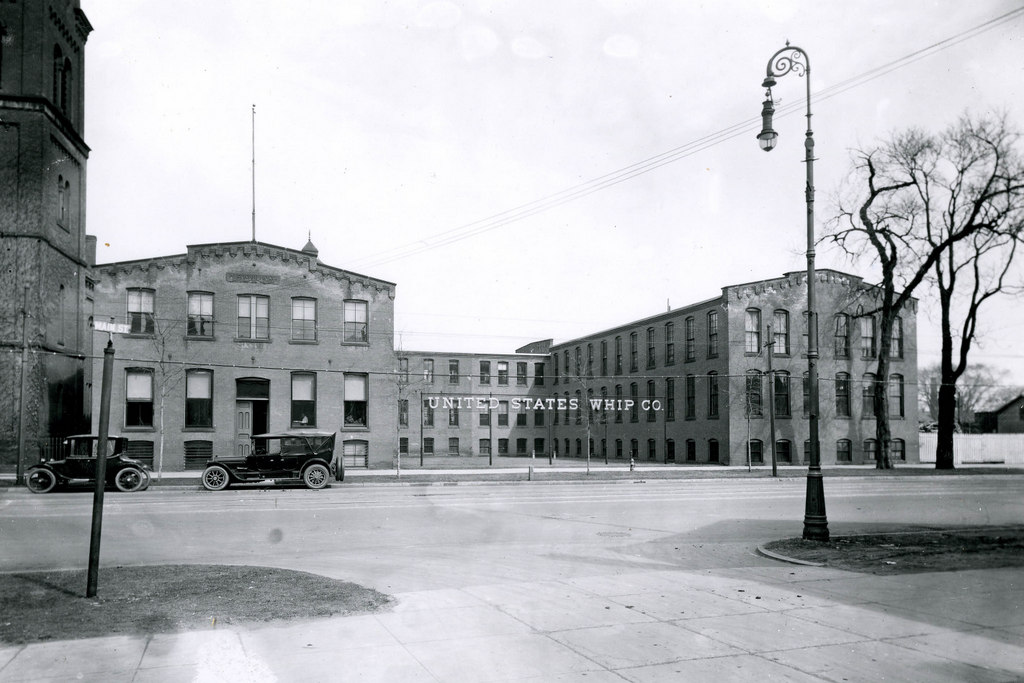 The site in 2015: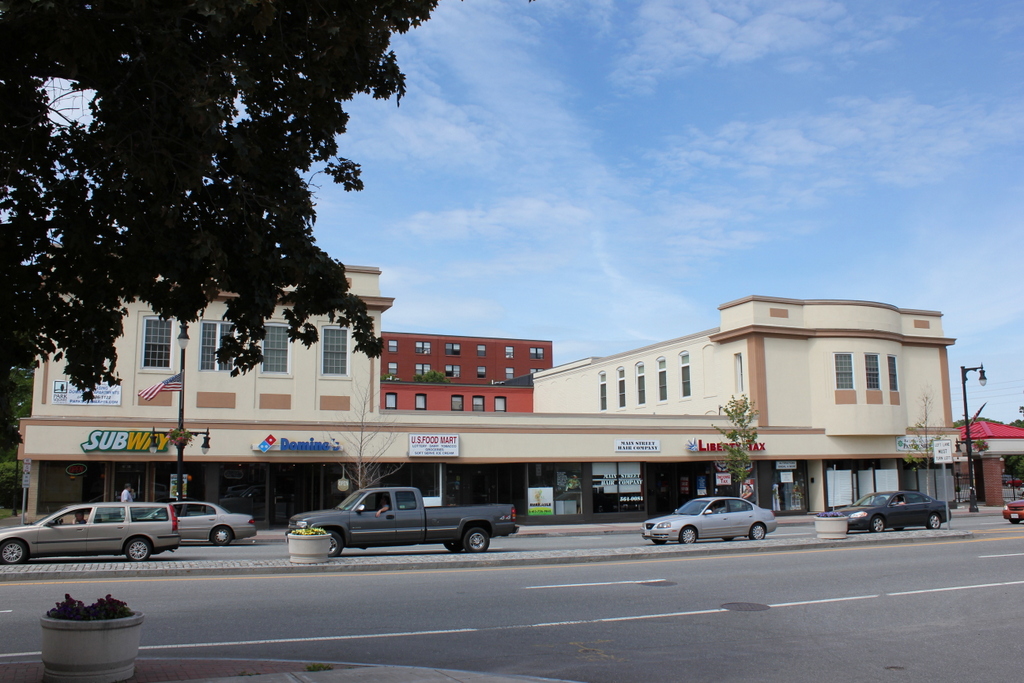 The United States Whip Company was established in 1892 with the merger of 14 whip companies, and they built this building on Main Street in Westfield as their headquarters.  It was part of a large complex that took up much of the block between Main Street and Thomas Street, and some of the buildings were originally used by the American Whip Company, one of the companies later involved in the 1892 merger.
Westfield gained the nickname of the Whip City because of its many whip manufacturing companies, but by the turn of the 20th century essentially all of these were owned by United States Whip Company.  By the end of World War I, around 99% of the worldwide whip production was from Westfield, and the United States Whip Company accounted for about 85% of the market.  They were by far the world's leading whip producer, but they were the leader in a rapidly shrinking industry.  Automobiles were making horse-drawn carriages obsolete, which meant a limited demand for Westfield's primary manufactured goods.  In 1895, the city had 37 different whip companies; by 1926, not long after the first photo was taken, there were only 37 people working in the whip industry.
Today, the building on Main Street is still there, although it has been significantly altered over the years.  The brick exterior has since been covered in stucco, and the building that was once the world's leading producer of whips is now home to Subway, Domino's, and other businesses.  Along with the storefronts on the first floor of the original building, the space in between the "U" has been filled in with a one-story commercial block.