The Phelps-Hatheway House on South Main Street in Suffield, around 1920. Image from Celebration of the Two Hundred and Fiftieth Anniversary of the Settlement of Suffield, Connecticut (1921).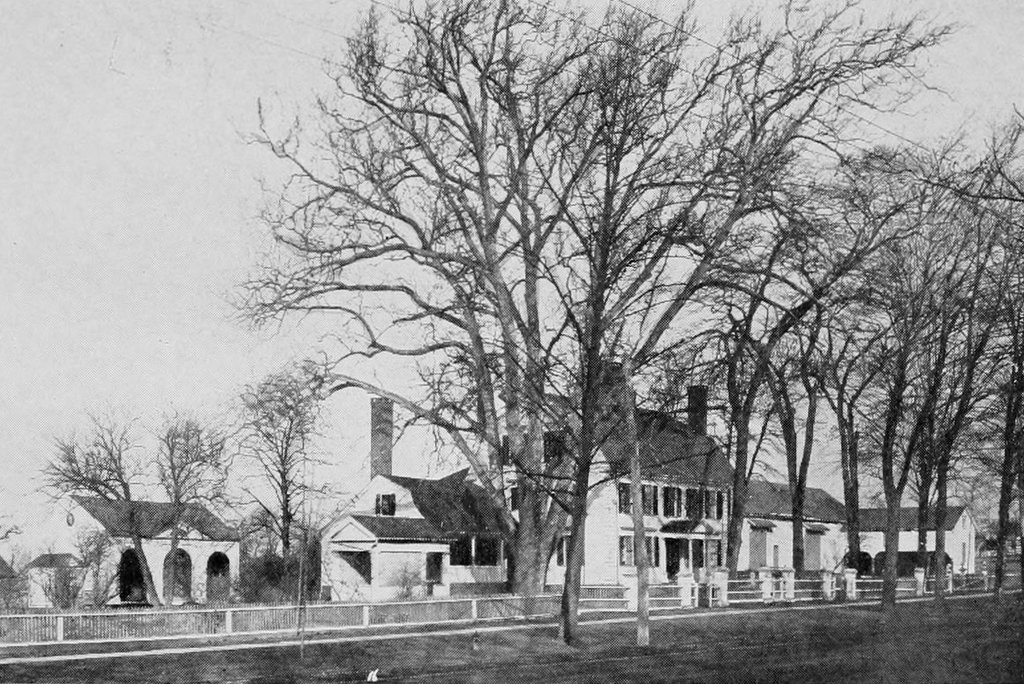 The house in 2015: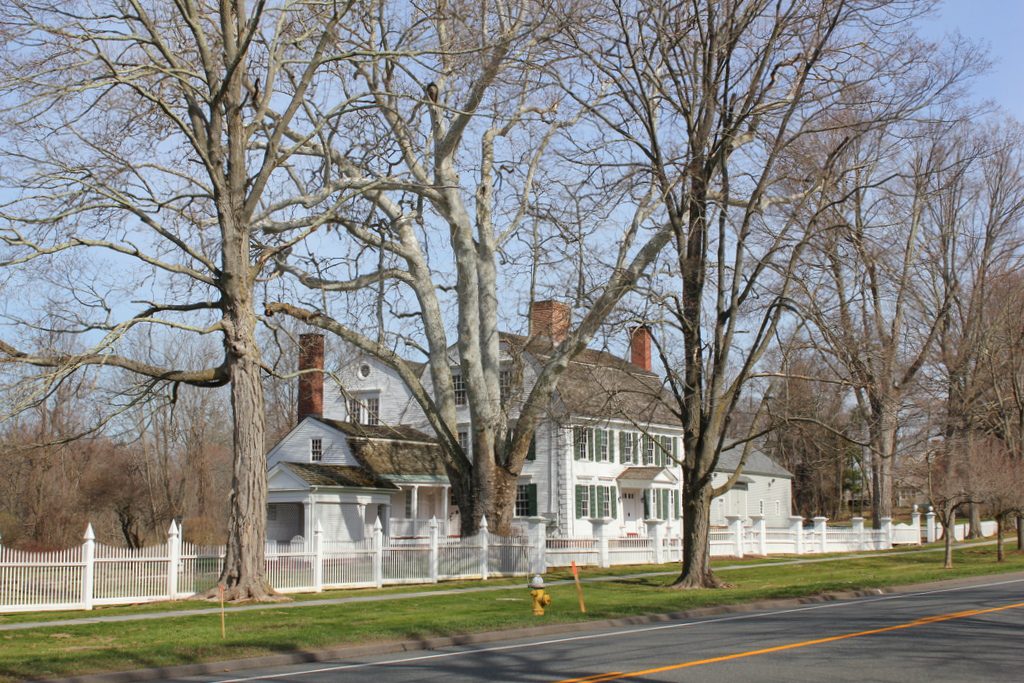 The present-day view of this historic house is dominated by a massive sycamore tree that is even older than the house itself. The tree is estimated to be about 300 years old, while the house was built sometime in the mid 1700s. Sources seem to indicate either 1736 or 1761, but either way the house predates the American Revolution. It was originally owned by Abraham Burbank, and subsequently by his son, Shem, who was a wealthy Tory businessman during the American Revolution. Following the war, his loyalty to the British cost him a lot of his business, so his subsequent financial issues forced him to sell the house to Oliver Phelps. The new owner did not hold the property for too long, though, before he had his own monetary problems; Phelps sold the house around 1800 after losing money in a failed land investment.
The new owner was Asahel Hatheway, whose family owned the house for the rest of the century.  During this time, an addition was made to the north (right) side, to go along with the previous addition that Phelps had built in 1794. The house has been well-preserved over the years, even down to the rare 1794 French wallpaper that is still on the walls. Today it is owned by Connecticut Landmarks and open to the public as a museum, providing a glimpse into the 18th and 19th century life of the upper class in the Connecticut River Valley.