Looking south on Main Street from the corner of Springfield Street in 1903. Image courtesy of the Wilbraham Public Library.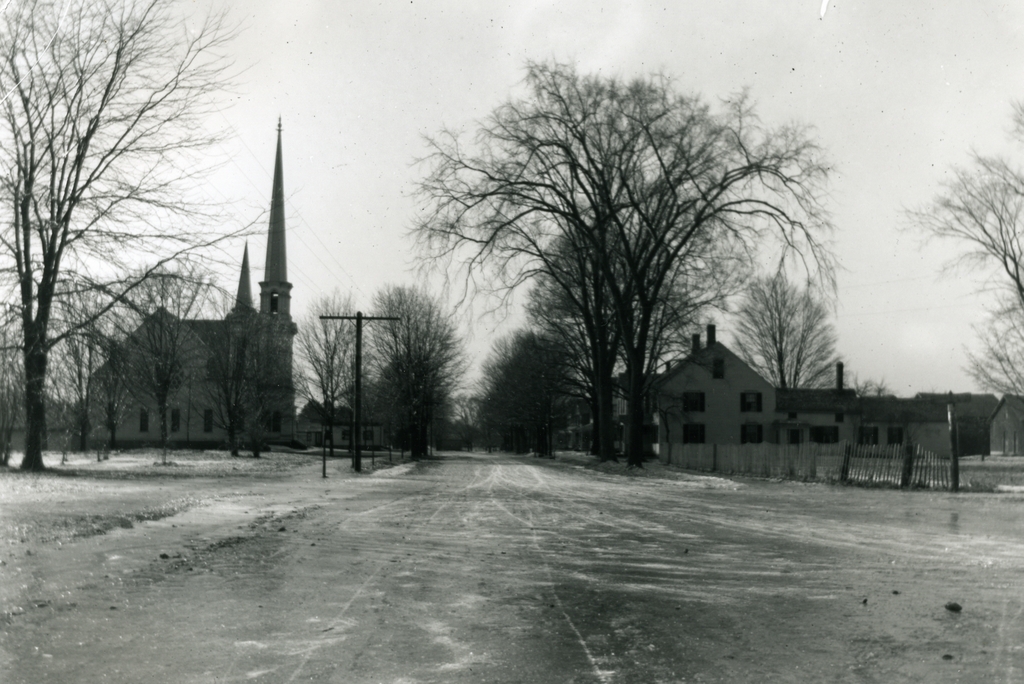 Main Street in 2015: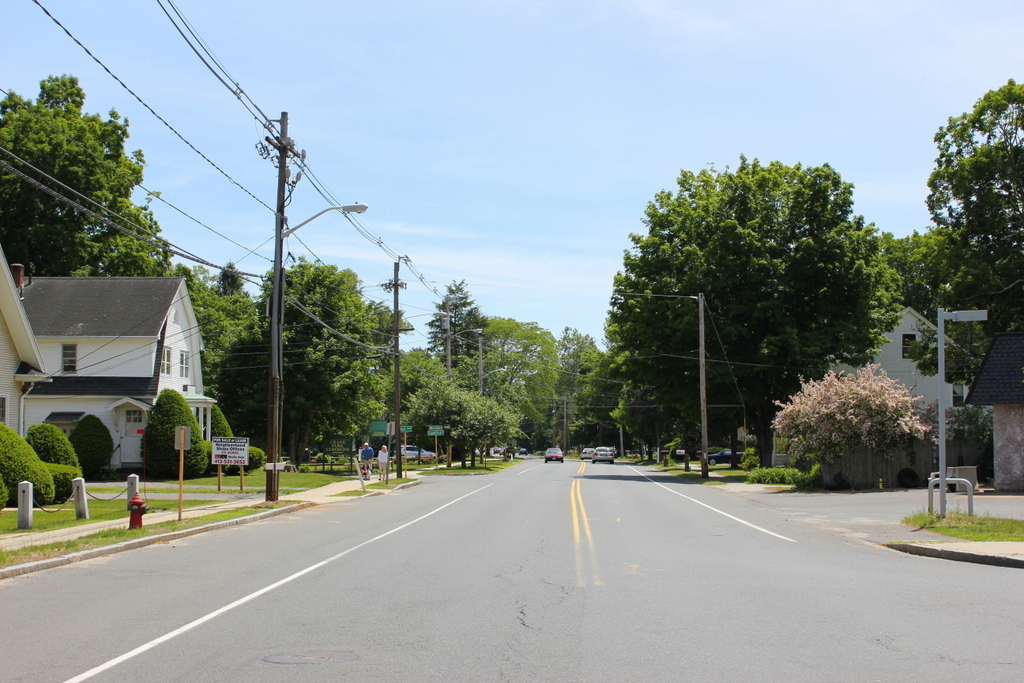 In the past 112 years, Wilbraham has seen significant population growth, but overall its downtown area has retained the small-town feel that it had when the first photo was taken. At the turn of the 20th century, the town's population was actually in decline, having lost about 25% of its population between 1850 and 1900.  Like many other New England towns, its soil wasn't particularly well-suited for large-scale farming, and while other cities and towns were industrializing in the 19th century, Wilbraham lacked suitable rivers for any significant industrial development.
It wasn't until the second half of the 20th century the population started to grow dramatically, with former farmland being developed into residential neighborhoods.  Today, Wilbraham is an affluent suburb of Springfield, and its town center doesn't look much different from 100 or even 200 years ago, with most of the buildings along Main Street dating to the 18th or 19th centuries.  One such house is the Isaac Brewer House, visible on the right-hand side of both photos.  It was built around 1748, and is one of the oldest houses in the town.  Across the street, however, the old First Congregational Church is gone; it burned in 1911, and today Gazebo Park occupies the spot where the church once stood.