The Benjamin M. Smith Memorial Library and the Baptist Church, at the corner of Main Street and High Street in Meredith, around 1900-1910. Image courtesy of the Library of Congress, Detroit Publishing Company Collection.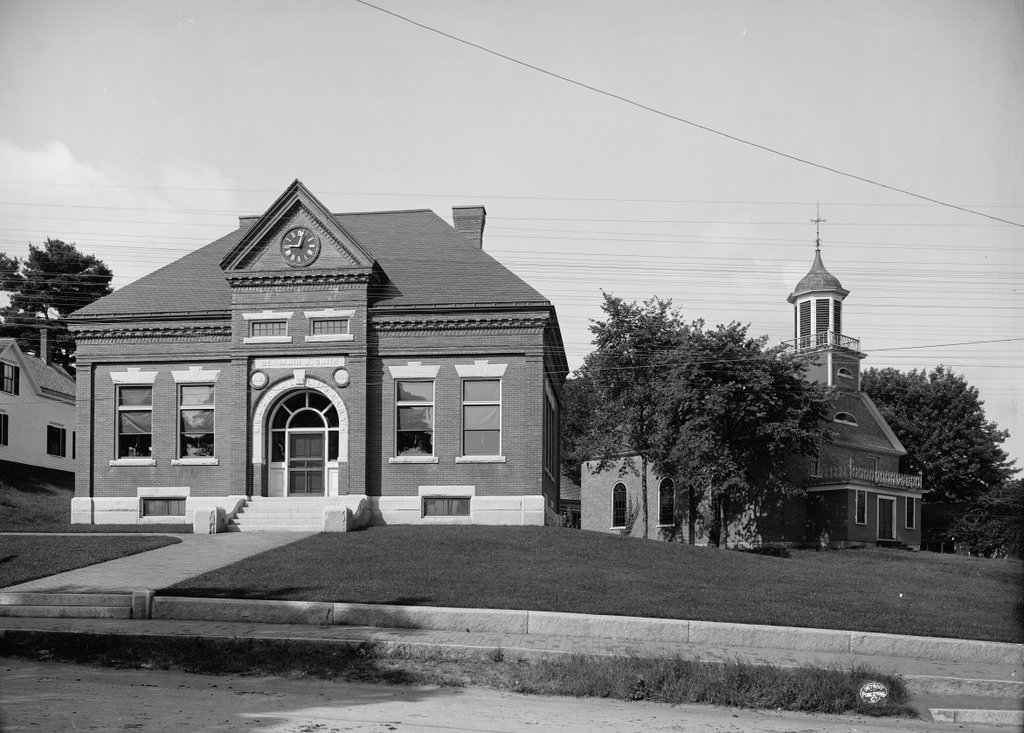 The buildings in 2015: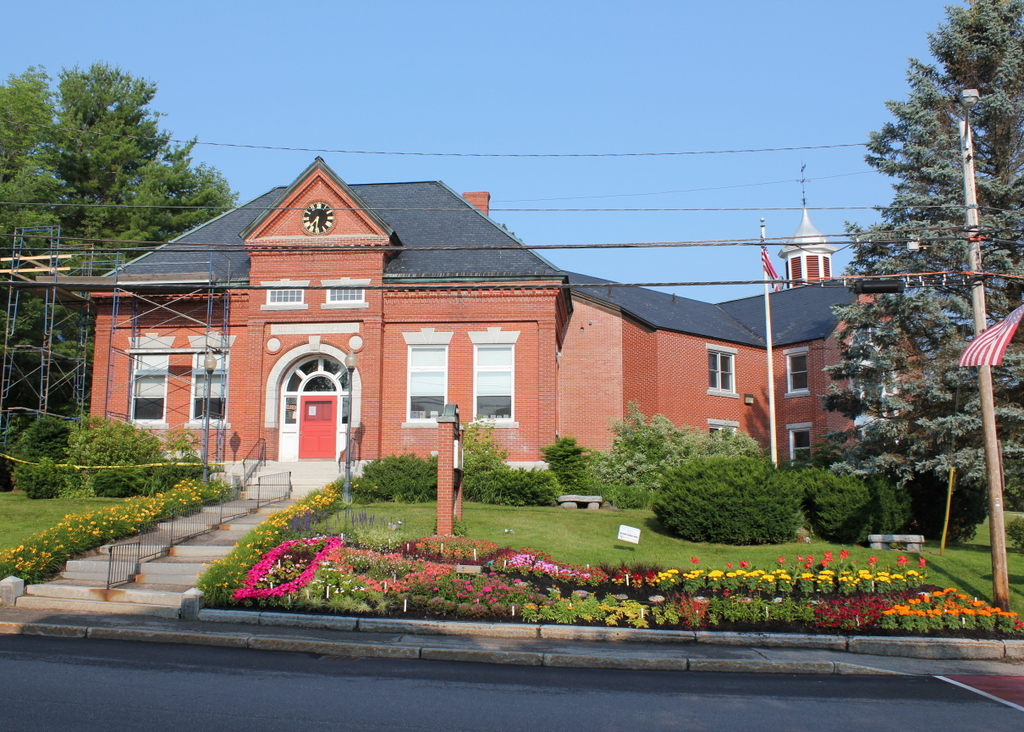 Meredith's public library is one of two buildings in the town that is listed on the National Register of Historic Places.  It opened in 1901, and like many other public libraries of the era it was donated by a wealthy philanthropist, Benjamin M. Smith of Beverly, Massachusetts.  He had once lived in Meredith, and had the library built in memory of his parents, John and Mary Smith. Over the past century, the Main Street facade has been virtually unchanged, although in 1988 a large addition was put on to the building to the right.  This addition block the view of the Baptist Church from this angle, except for the top of the spire.  The church is actually much older than the library; it was built in 1834, and today it continues to be used by the First Baptist Church of Meredith.