The Laconia Passenger Station, around 1900-1910. Image courtesy of the Library of Congress, Detroit Publishing Company Collection.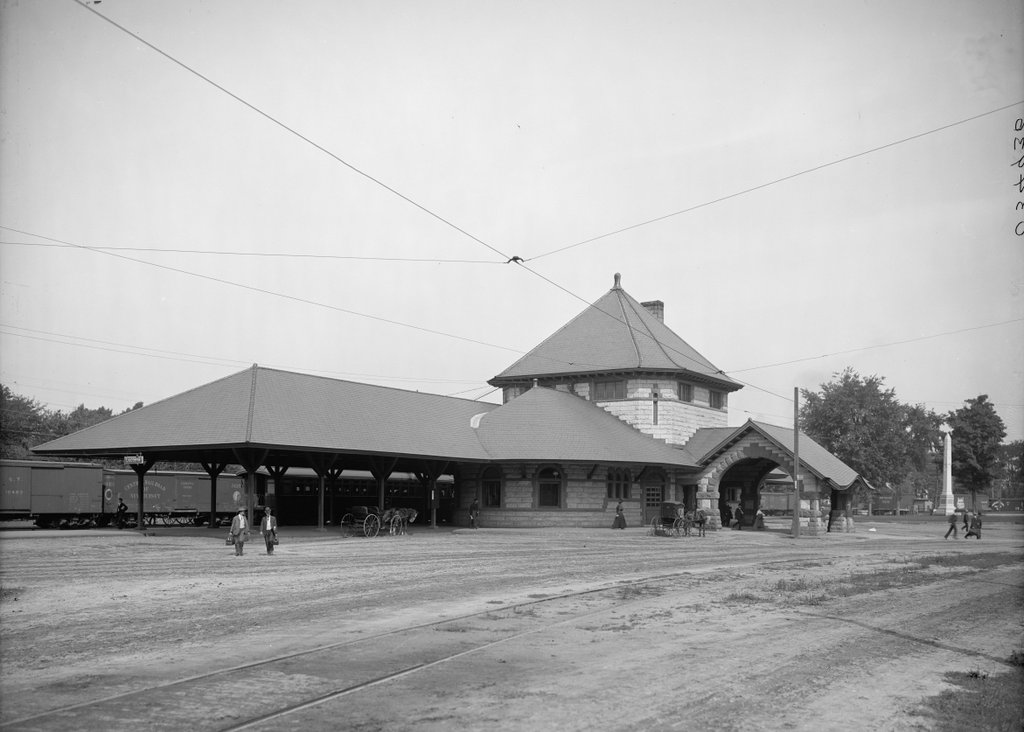 The station in 2015: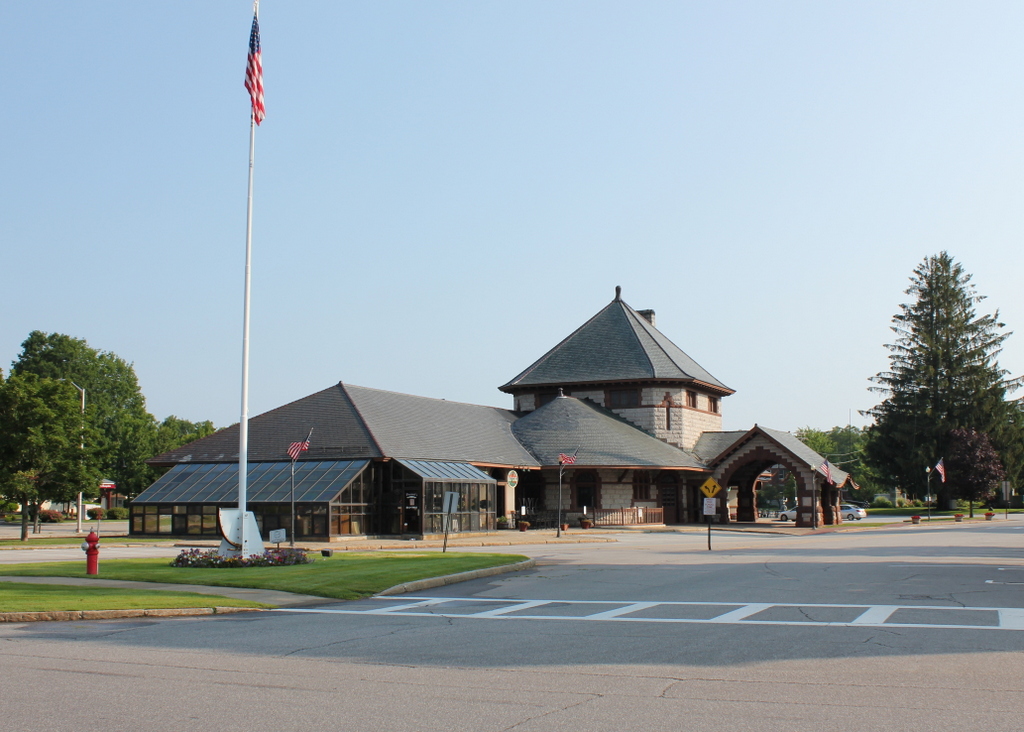 Because railroads were the dominant form of transportation in the second half of the 19th century, a city's railroad station was usually the first thing that visitors saw. As such, it was important to make a good first impression, so in 1892 Laconia's previously humble railroad station was replaced by a far larger, more impressive one.  It was designed by Bradford Gilbert, who drew heavily on the Romanesque style that had been made popular by recently-deceased architect Henry Hobson Richardson.  In fact, the Laconia station bears some resemblance to the old Union Station in Springfield, Massachusetts, which had been built three years earlier by Richardson's successors at Shepley, Rutan and Coolidge.
The station was owned by the Boston and Maine Railroad, and it was located on the main route to Lake Winnipesaukee and the White Mountains.  However, with the decline of passenger rail by the mid 20th century, the station eventually closed.  Boston and Maine ran their last passenger train through here in January 1965, and since then the building has been used for a variety of purposes, from a police station and courthouse to offices and stores.  Today, it relatively unaltered from its appearance over a century ago, and it is listed on the National Register of Historic Places.