A view of Main Street in Agawam from the corner of Elm Street, with the Rufus Colton House in the distance on the left, seen around 1895-1896. Image courtesy of the Agawam Historical Association.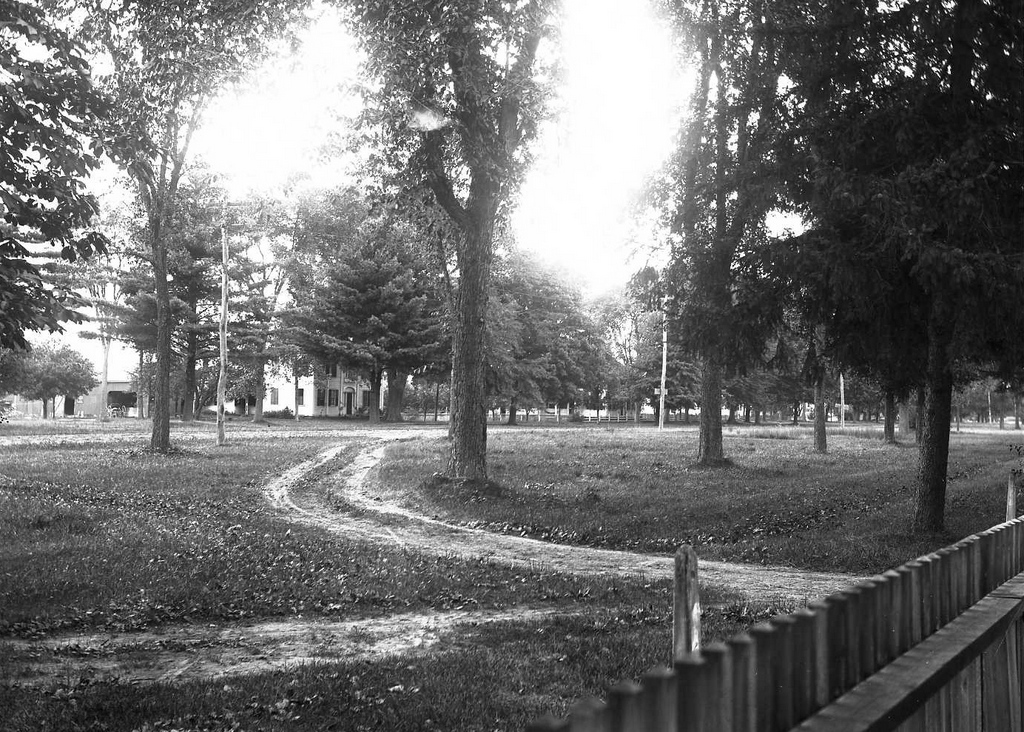 The scene in 2015: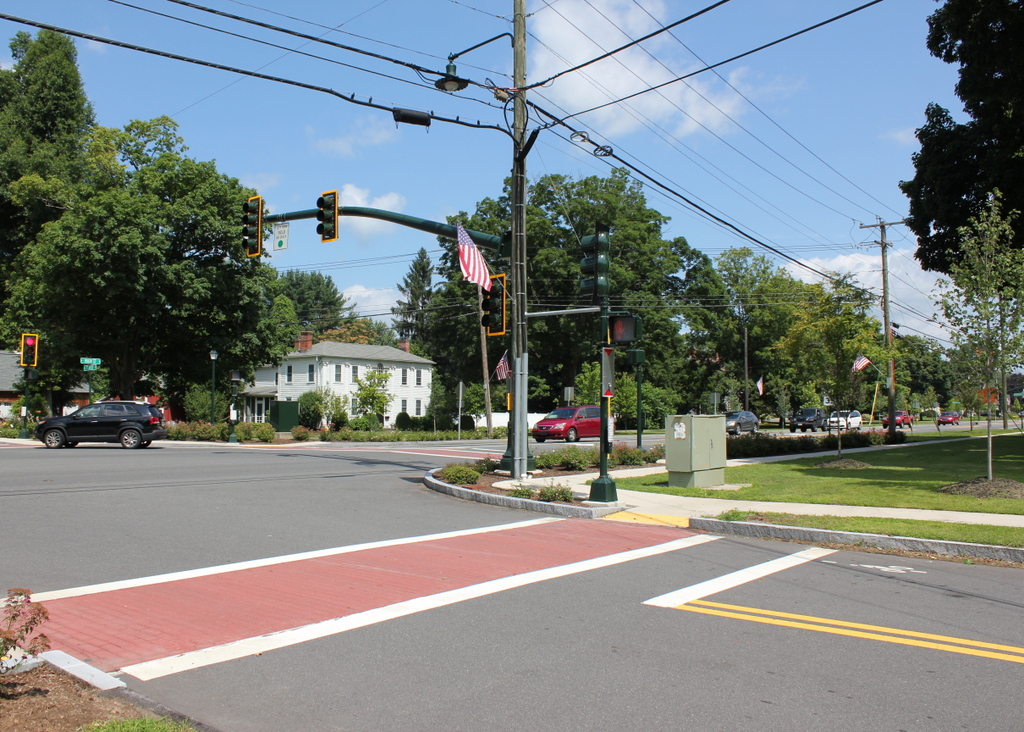 Built in 1806, the Rufus Colton House is architecturally similar to the nearby Captain Charles Leonard House, which was built a year earlier.   Both are believed to have been designed by Asher Benjamin, and like the Leonard House it was built for a local militia officer, Lieutenant Rufus Colton.  Beginning around 1830, it was owned by Martin King (not Martin Luther King, just Martin King), who operated a tavern here for some time.  Main Street was once part of the Boston Post Road, connecting Boston to New York and points south, so it is likely that a good part of King's business was from travelers on the road.
Today, Main Street is busier, with paved streets replacing the dirt roads of the 1890s, but the Rufus Colton House remains well-preserved after over two centuries.  It may or may not have been designed by Asher Benjamin, but either way it is an excellent example of Federal architecture, and it retains many of its original elements, including the hip roof, the fan window over the door, and the Palladian window in the center of the second floor.  In 2001, it was added to the National Register of Historic Places as part of the Agawam Center Historic District.