The William Allen House on Main Street in Agawam, around 1895-1896. Image courtesy of the Agawam Historical Association.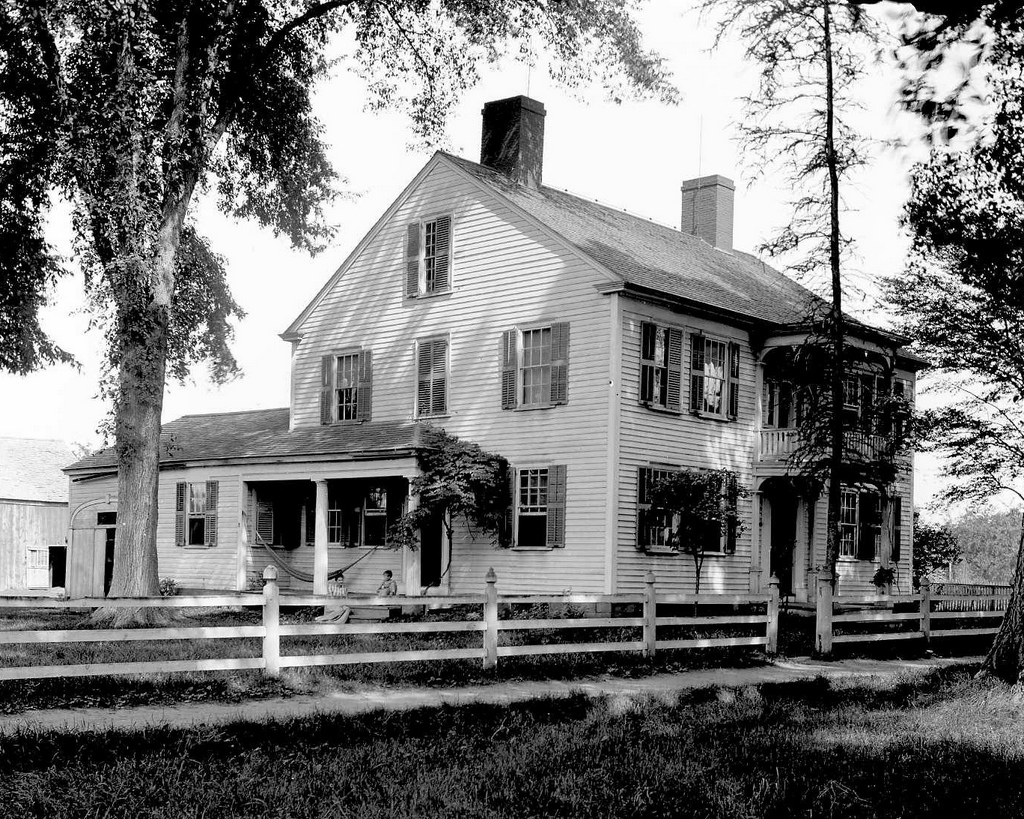 The house in 2015: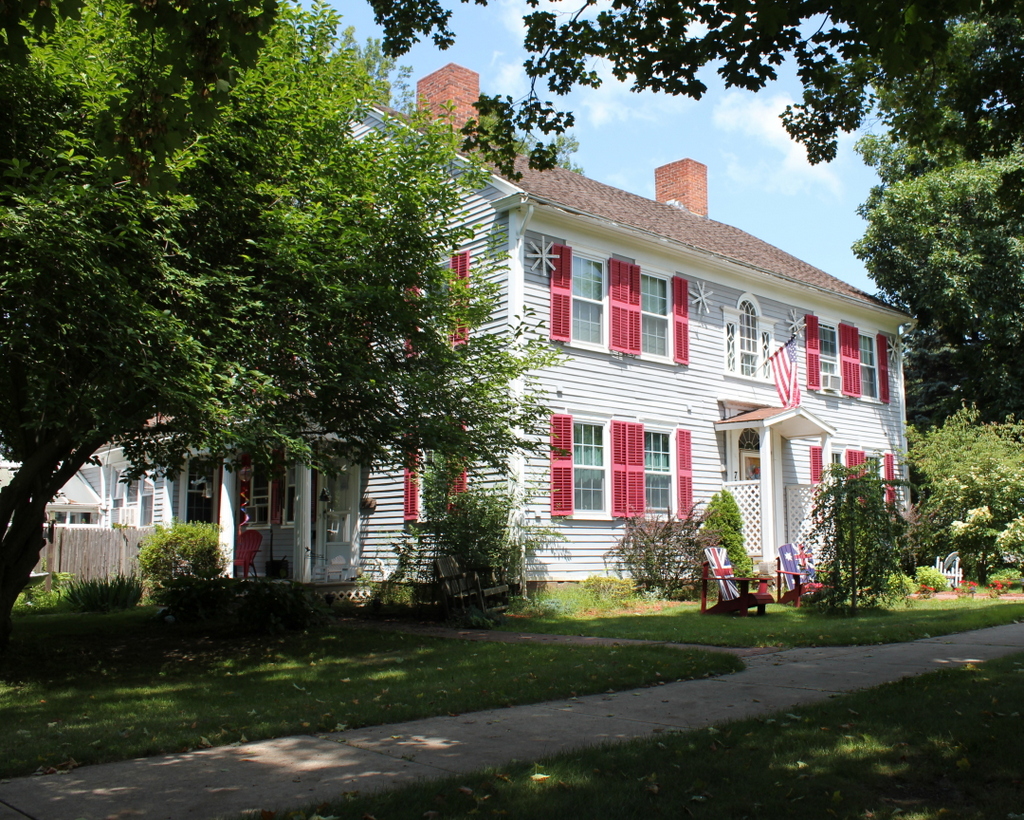 The William Allen House is one of several similar houses along Main Street, including the Rufus Colton House and the Captain Charles Leonard House.  All three houses were built around 1800 (this one is a little older, having been built around 1795), and all three may have been designed by, or were at least based on the designs of noted architect Asher Benjamin.  The most distinctive feature on the houses is the Palladian window above the front door, but the Allen House is a little different from the others because of its gabled roof, as opposed to the hip roof on the Colton and Leonard houses.
The Allen House, like the other two, was built for a militia officer, Lieutenant William Allen.  By the time the first photo was taken, it was the home of Frank E. Campbell, a farmer who grew tobacco in his fields behind the house.  The fields have long since been subdivided and developed into houses, but the old farmhouse still stands on Main Street, without a whole lot of changes in the past 120 years.  The only major change was a 1960s restoration, which returned the house to its early 1800s appearance by, among other things, removing the Victorian-era front porch.