The Sherman Building at the corner of Massachusetts Avenue and Newbury Street in Boston, on October 28, 1911. Image courtesy of the City of Boston Archives.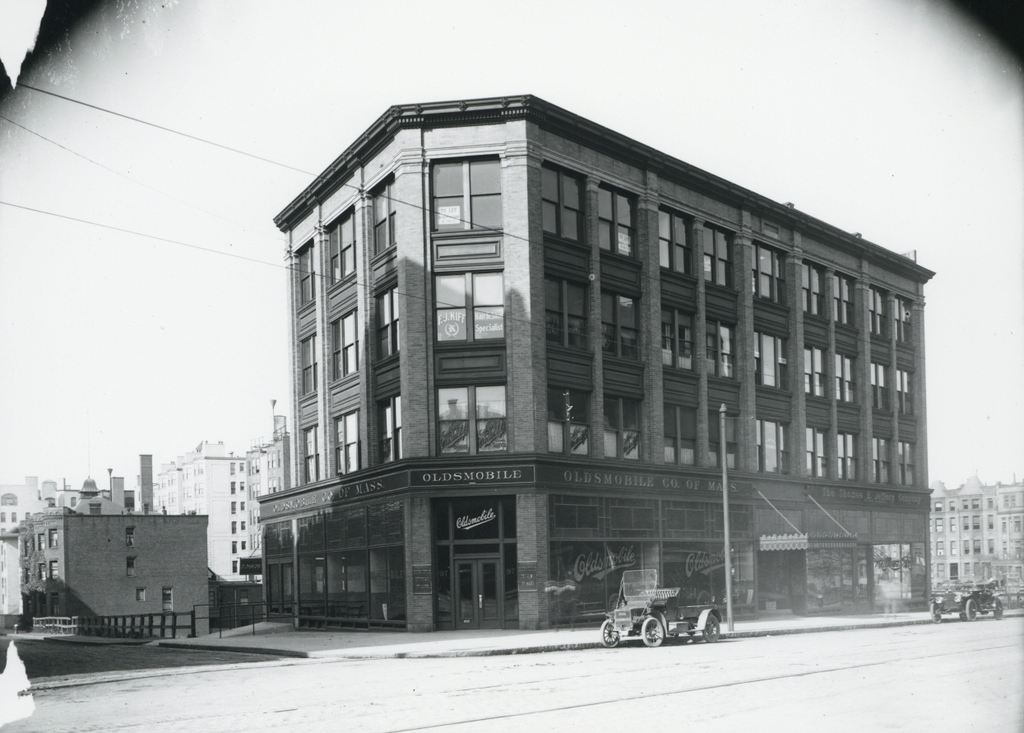 The building in 2015: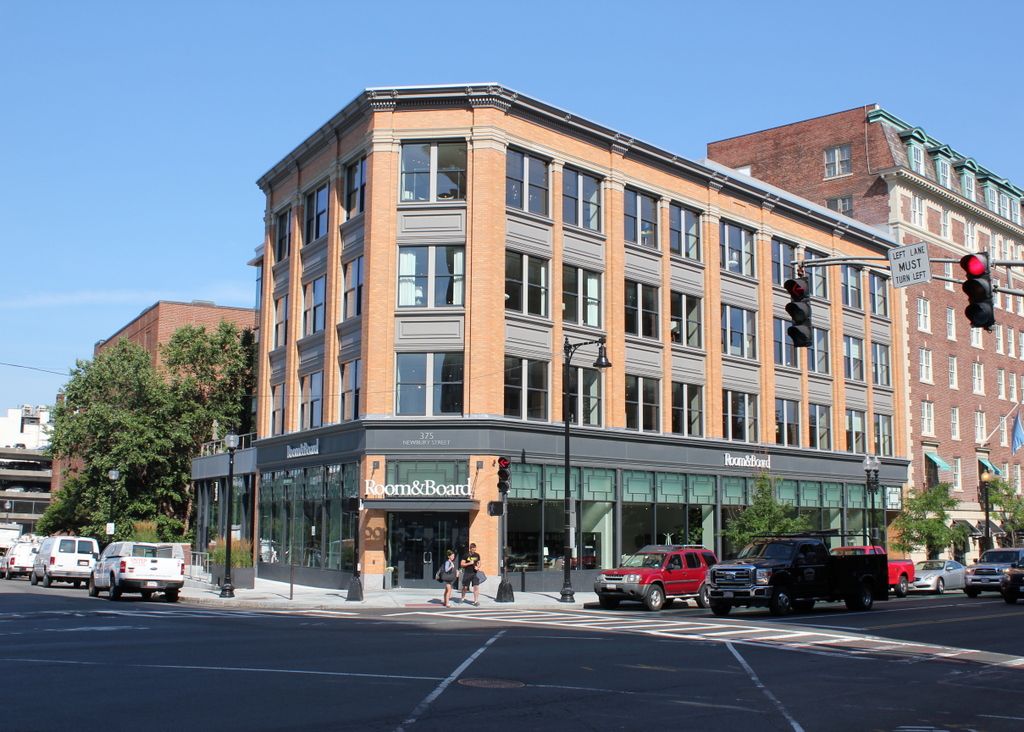 This building at the corner of Massachusetts Avenue and Newbury Street was built in 1908, and housed a few of the many car dealerships in the Back Bay in the early 20th century.  The first photo shows two different companies occupying the first floor: Oldsmobile had the more prominent corner storefront, and the Thomas B. Jeffery Company had the storefront on the far right.  Like most early car companies, Jeffery didn't survive the 1910s, but Oldsmobile lasted for almost another century.
Over time, car dealerships moved out of city centers and into the suburbs, so the building as used for a variety of other purposes, from apartments to an indoor golf course.  It narrowly escaped demolition for the construction of the Massachusetts Turnpike; the building directly across Newbury Street was replaced with a highway on-ramp when the Turnpike was extended through Boston in the 1960s.  Today, the building is the Boston location of the Room & Board furniture store.  It opened in 2014 following a massive renovation that modernized and expanded the building while retaining its original appearance from the street.