The firehouse at the corner of Boylston and Hereford Streets in Boston, on October 27, 1911. Image courtesy of the City of Boston Archives.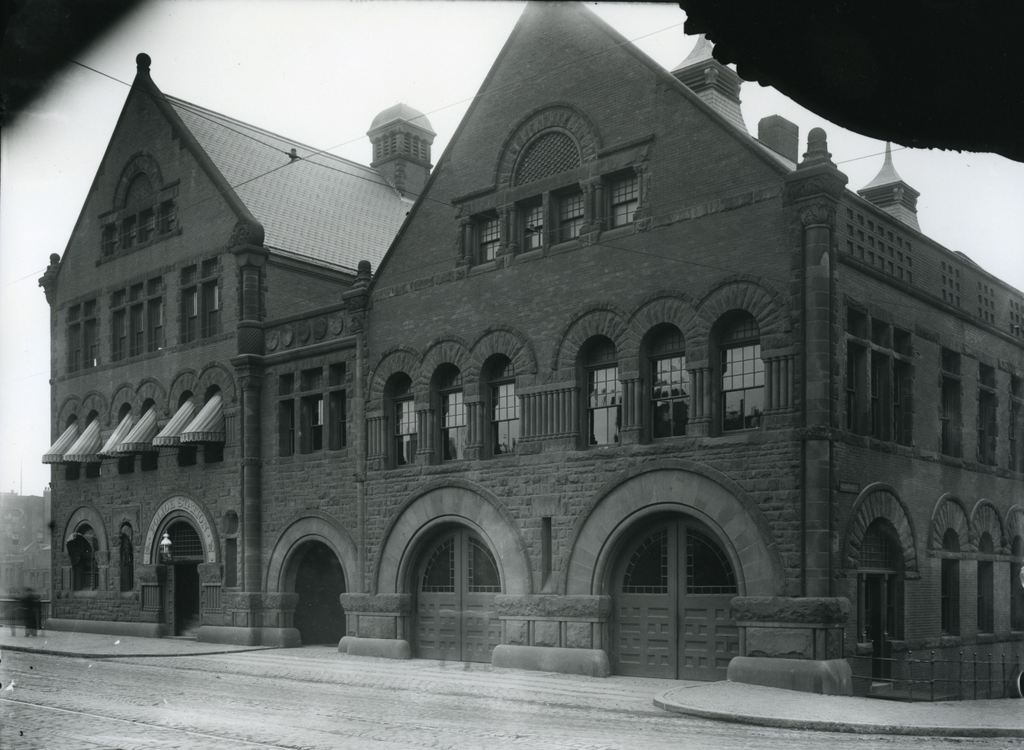 The building in 2015: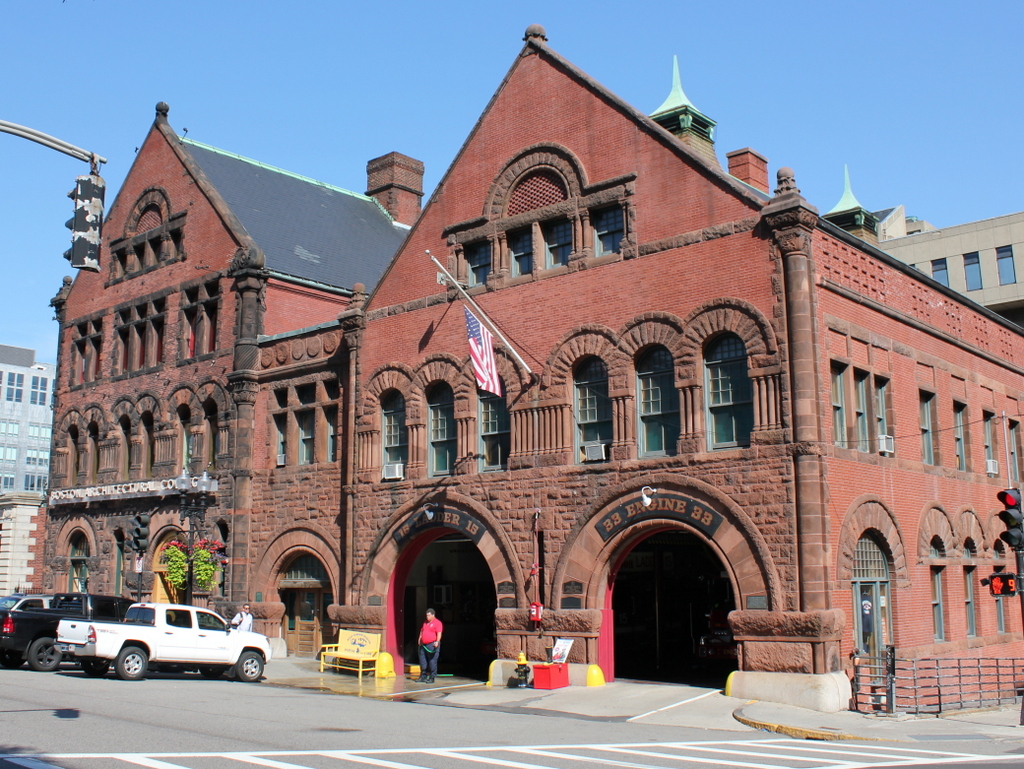 This structure is made up of two connected buildings: the Ladder 15/Engine 33 firehouse to the right, and the Boston Police Station 16 on the left.  Both were completed in the mid 1880s, on land that had just recently been filled in the city's Back Bay neighborhood.  It was designed by Arthur H. Vinal, based on the Richardsonian Romanesque style that was popular in the late 1800s, especially in the Back Bay.
Today, the buildings still stand with few changes to the exterior.  The building to the right is still an active fire station; Engine 33 can barely be seen in the shadows of the 2015 photo, and a fireman is standing in front of the Ladder 15 door.  However, the former police station to the left has changed occupants a few times.  It was used by the Boston Police Department until the early 1970s, and from 1973 until 2006 it was the home of the Institute of Contemporary Art.  Since then, it has been used by the Boston Architectural College.