Looking east on Beacon Street from in front of the State House, sometime around 1885. Image courtesy of the Boston Public Library.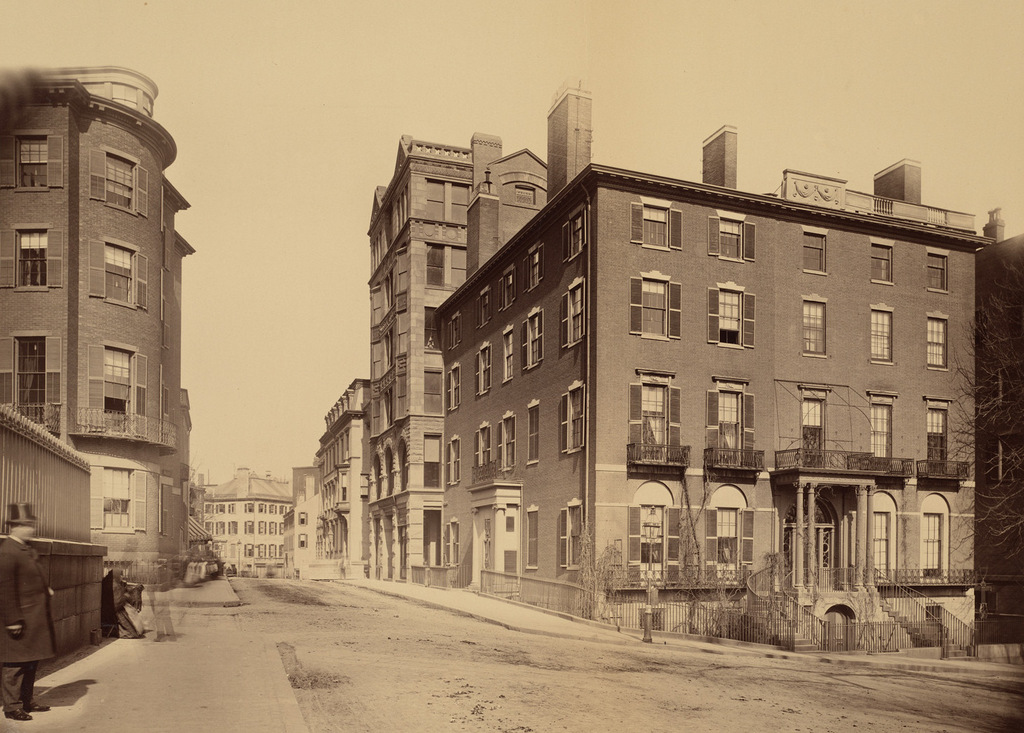 The scene in 2022: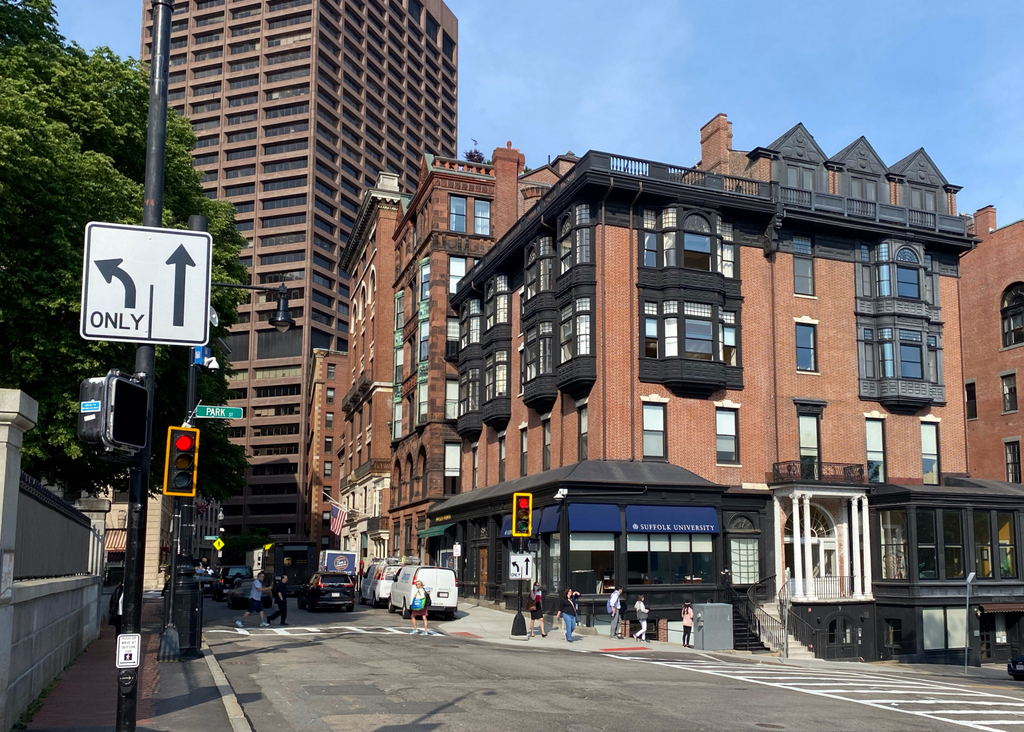 Despite all of the changes in downtown Boston during the past 130 years, there are several buildings from the first photo that survive today.  The building at the corner doesn't bear much resemblance to its former self, but it is the same one that is seen in the first photo.  It was built in 1804 for merchant Thomas Amory Jr., and was one of several houses on Park Street that were designed by Charles Bulfinch.  The home occupies a prominent position next to the Boston Common and across the street from the Massachusetts State House, but the cost for the massive house ruined Amory's finances, and he had to sell it in 1807.
After Amory sold it, the house was divided into four different units, which were rented to some of Boston's most prominent citizens.  Senator and Cabinet member Samuel Dexter lived here, and Christopher Gore took advantage of the house's proximity to the State House and lived here while serving as governor in 1809 and 1810.  In 1824, the Marquis de Lafayette stayed here during his tour of the United States, and Boston Public Library founder George Ticknor lived on the Park Street side of the house from 1830 until his death in 1871.  Around 1885, the house was extensively renovated on the exterior, with iron storefronts replacing the original first floor windows, oriel windows on the third and fourth floors, and three dormers on the right-hand side of the roof.  Today, several different businesses occupy the first floor storefronts, including Fox 25 News in the corner storefront.
The other historic building that has survived from the first photo is the Claflin Building, located just beyond the Amory-Ticknor House on Beacon Street.  It was completed in 1884, and is one of architect William Gibbons Preston's several surviving buildings in Boston, along with the Armory of the First Corps of Cadets and the Museum of Natural History building.  The Claflin Building was built for the newly-founded Boston University, who used the upper floors for school offices and rented the first floor storefronts.  The school owned the building until the 1940s, when it moved to its present campus on Commonwealth Avenue, and today it has been renovated into condominiums.