Looking east on Commonwealth Avenue from near Kenmore Square, around 1910-1914. Image courtesy of the Library of Congress, Detroit Publishing Company Collection.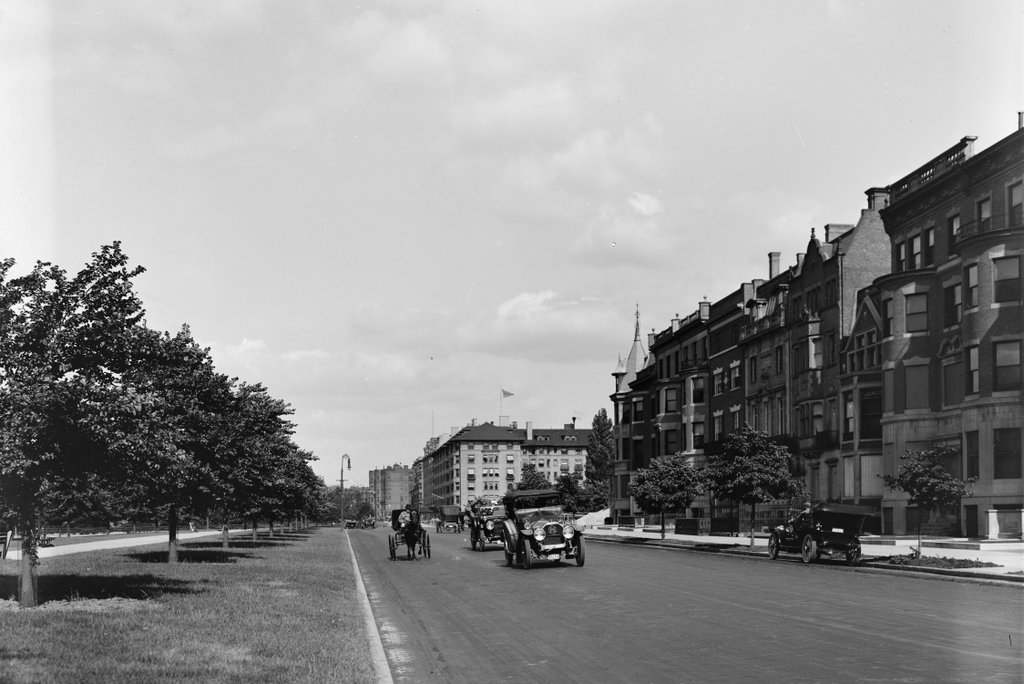 Commonwealth Avenue in 2015: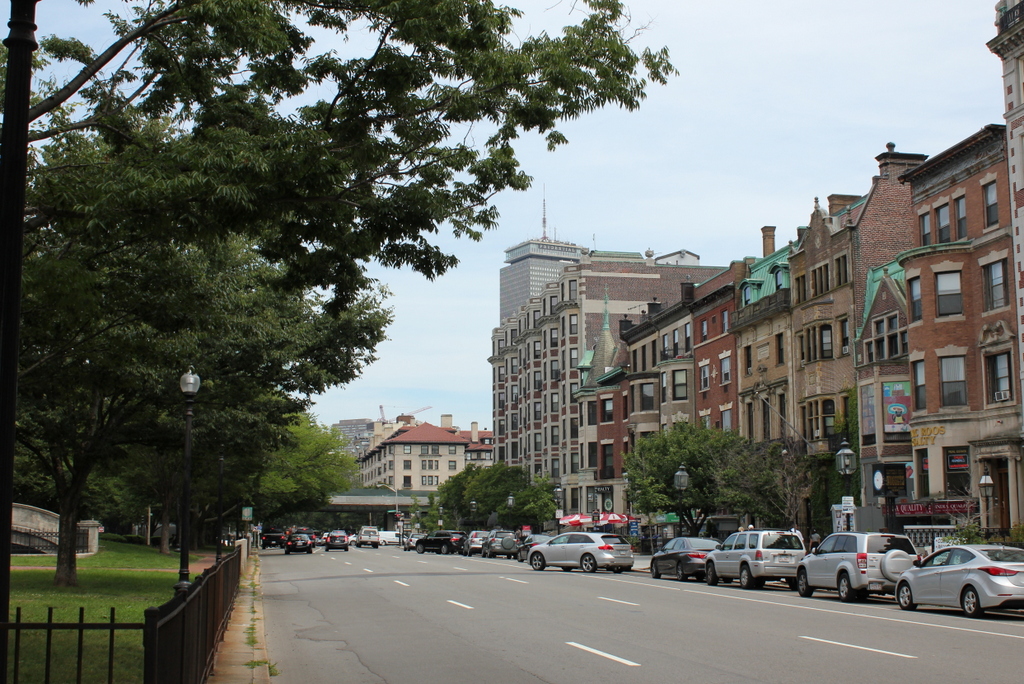 When the first photo was taken, the Kenmore section of Boston was still being developed. The apartment building on the right, which is missing in the first photo, was built in 1916, and the other houses in the photo aren't much older.  These late Victorian-era homes were built in the late 1890s, around the same time as the Hotel Somerset, which can be seen in the distance in the lower center of the photos.  To the left is the median of Commonwealth Avenue, which was part of the original design of the Back Bay to have a wide avenue with a large, landscaped central median.  Although today Commonwealth Avenue has one way traffic on each side of the median, this apparently wasn't the case in the early 1900s; the first photo shows traffic traveling in both directions on what is now the eastbound side of the road.
Around 100 years later, most of the buildings from the first photo are still standing today.  The houses to the right now have stores on the ground floors, but despite this there haven't been any drastic alterations.  As mentioned in the previous post, the Hotel Somerset is still standing on the other side of the elevated Charlesgate, but it was converted into condominiums in the 1980s.  To the left in the median, part of the old subway portal is visible in the 2015 photo.  This section of the subway opened in 1914, probably not long after the first photo was taken, with the trolleys coming to the surface at this spot in the median before crossing Kenmore Square.  This portal has since been closed off, but the arch at the top is still above ground.