Facing east on Commonwealth Avenue toward Kenmore Square, with the Blandford Street Incline in the foreground, on January 3, 1933. Image courtesy of the City of Boston Archives.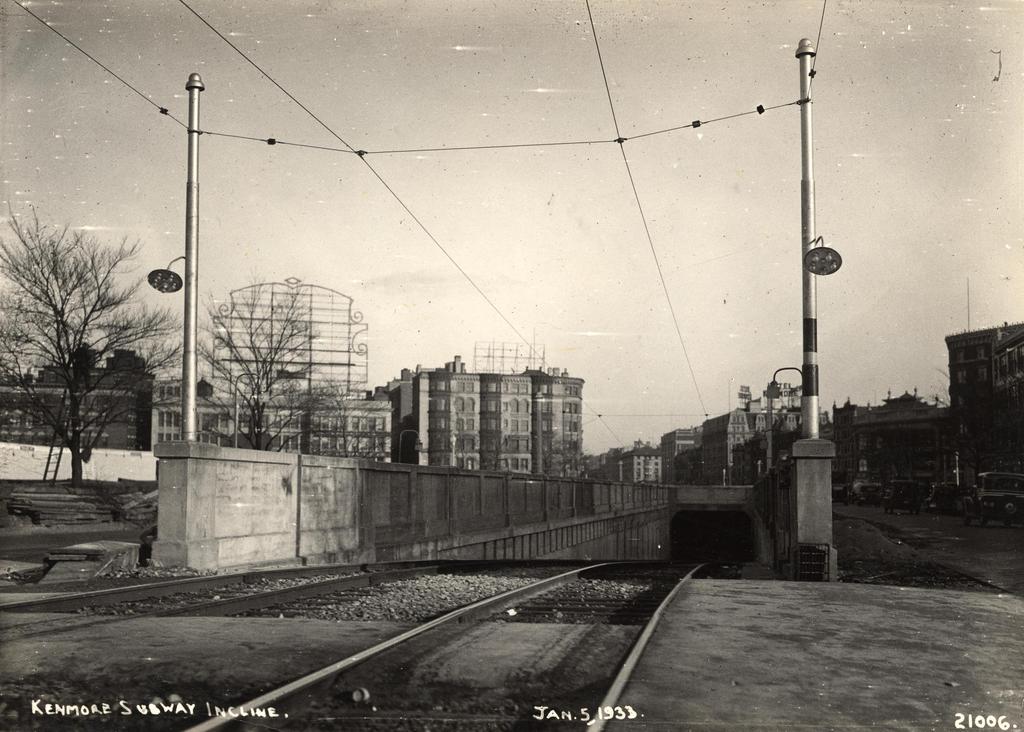 The same location in 1943. Image courtesy of the City of Boston Archives.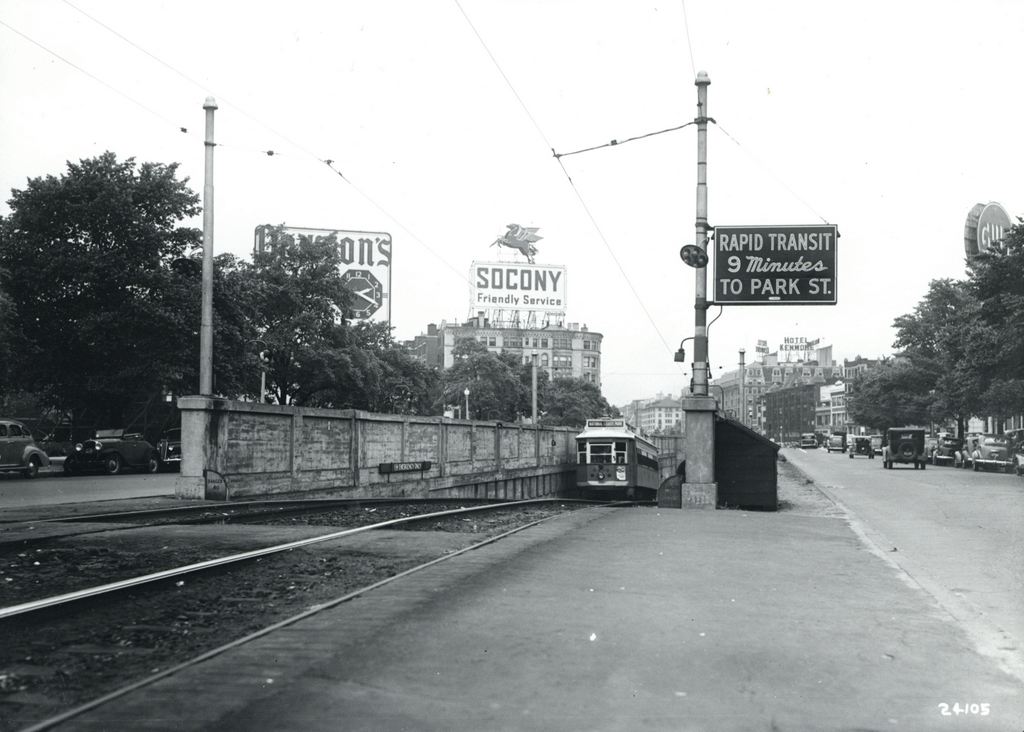 The view in 2015: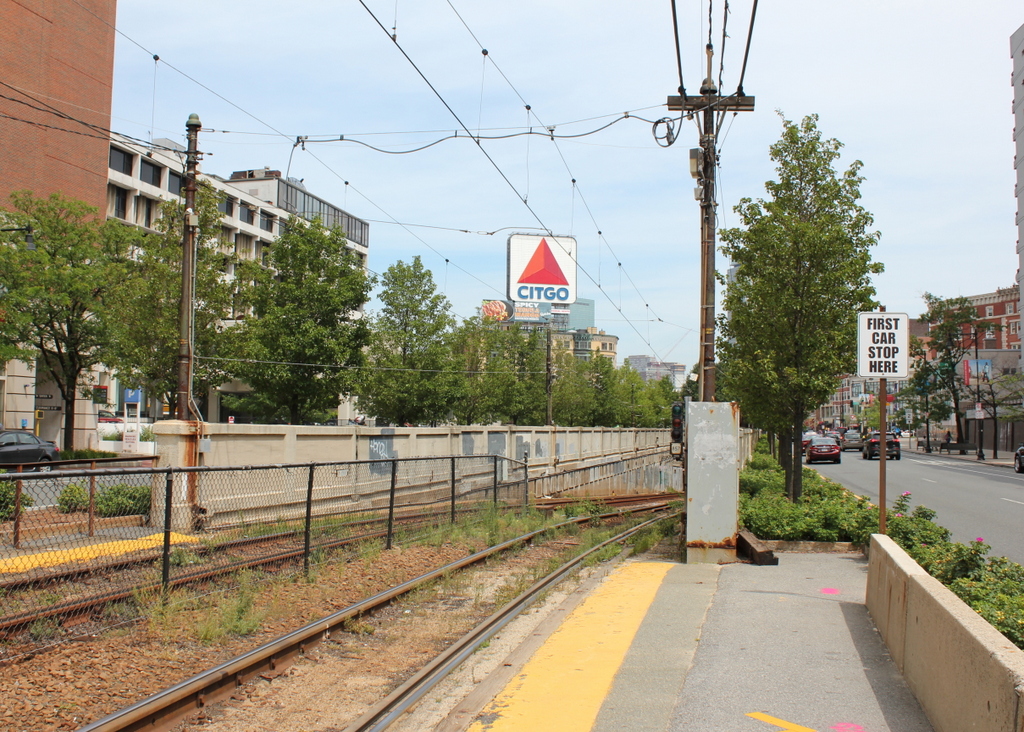 As mentioned in this post, trolley cars once entered and exited the subway from an incline in the median of Commonwealth Avenue just east of Kenmore Square.  However, in 1932 the tunnel was extended a little to the west, with one branch emerging here, at the present-day Boston University campus.  The first photo shows the incline shortly after it opened, and not much had changed ten years later when the second one was taken.
The most obvious change in the first two photos is the signs – by 1943 Kenmore Square had become home to many large advertisements, including ones for Dawson's Pale Ale and Lager, Socony, the Hotel Kenmore, and Gulf.  Several of these signs were easily visible from Fenway Park, with the Gulf sign in particular being prominent in photographs of the park from that era.  Another sign in the foreground indicates that Park Street is a mere nine minutes away, which either suggests that the trolleys ran much faster than they do now, or that the Boston Elevated Railway was being a little generous in their estimates.
The second photo also reveals a largely forgotten piece of Boston history; the trolley coming up from the tunnel has "National League Park" as its destination.  Long before the Red Sox, the Boston Braves were the city's original Major League Baseball team, and from 1915 to 1952, they played about a mile up Commonwealth Avenue from here.  After the team moved to Milwaukee for the 1953 season, the old stadium was purchased by Boston University and converted into Nickerson Field, with some of the original structure still standing today.
In the 2015 scene, the subway incline hasn't changed much; even the poles supporting the overhead wires appear to be the same ones from the first two photos.  To the left, the Boston University campus has continued to expand, and today several of BU's buildings are visible here.  In the distance, many of the buildings in Kenmore Square are still standing, and although none of the 1940s signs still exist, Kenmore Square is now home to arguably the city's most famous sign, which appears to be located at the same spot as the old Socony sign.  This Citgo sign is visible over the Green Monster at Fenway Park, and has been identified with the Boston Red Sox ever since it was first constructed in 1965.