The subway incline at Kenmore Square on October 2, 1914. Image courtesy of the City of Boston Archives.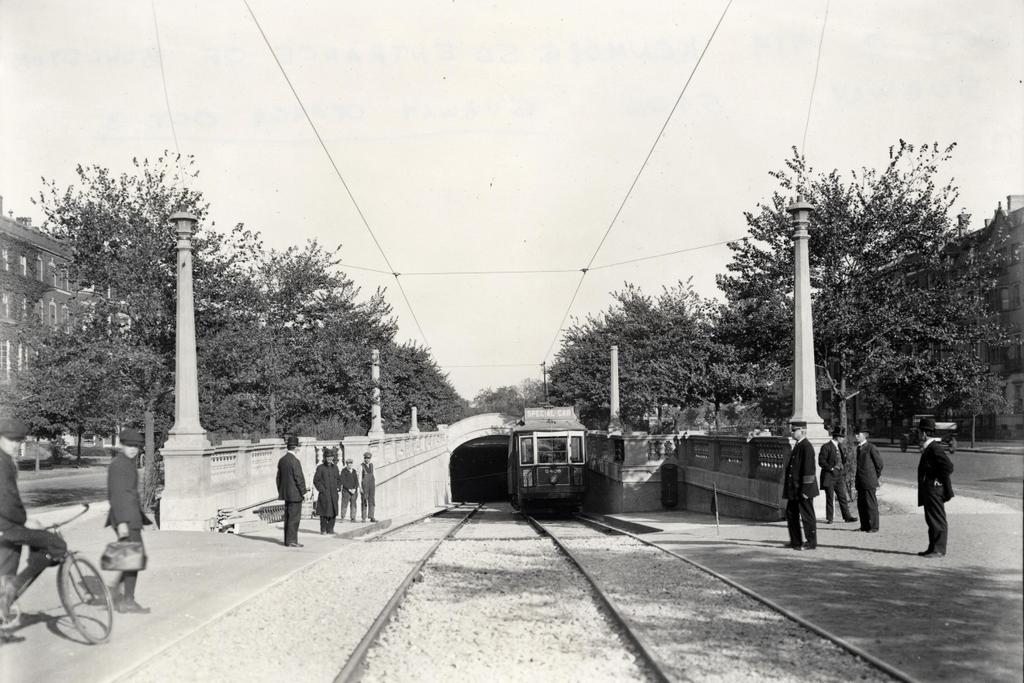 The scene in 2015: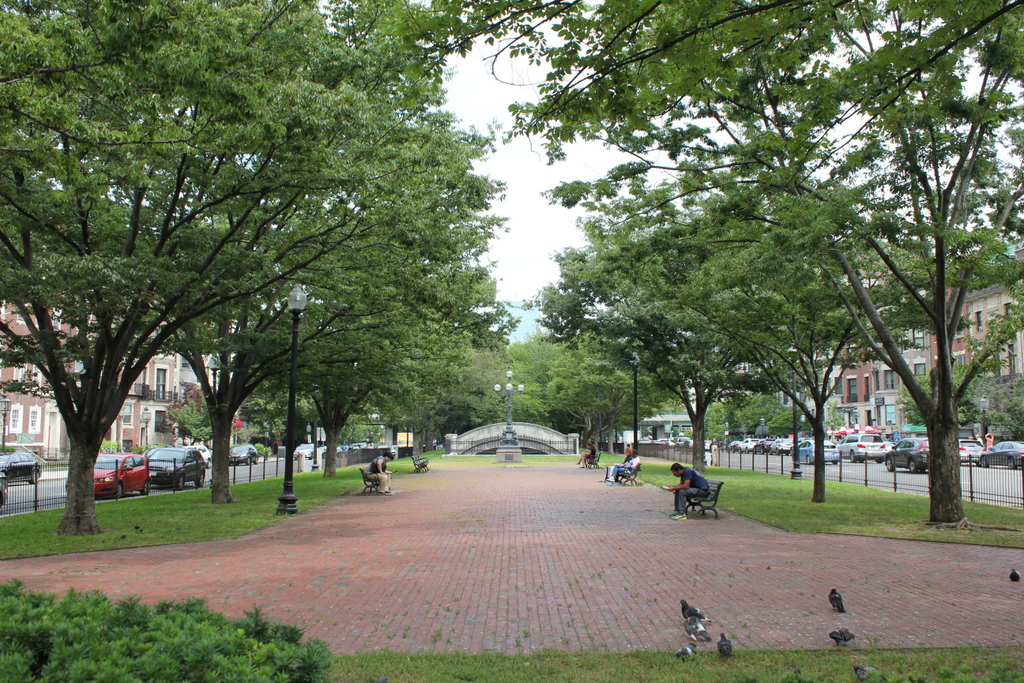 When Boston's first subway tunnel opened in 1897, it extended as far west as the Boston Public Garden, where trolleys came to the surface and traveled west along Boylston Street.  However, because of the traffic congestion, the tunnel was extended a little over a mile to Kenmore Square, with cars surfacing just east of the square in the median of Commonwealth Avenue.  From here, the trolley lines split and either continued on Commonwealth Avenue (today's B branch), or turned onto Beacon Street (today's C branch).  The first photo was taken a day before the line officially opened in 1914, and the trolley car has a "Special Car" sign on top of it.  Less visible on the side of the car is a poster that reads "The Boylston Street Subway will open Saturday," which was October 3.  The first photo was taken just to the left of the one in the previous post, probably only a few years later.
This subway incline ended up being used for just 18 years.  In 1932, the tunnel was extended under Kenmore Square, where it split into today's B and C branches of the Green Line before surfacing just west of the square.  The original incline was closed off, and the Commonwealth Avenue Mall reverted back to its pre-1914 appearance.  Today, the only remaining trace of it is the arch in the distance, which once formed the top of the tunnel.