Another view of Portland Head Light, taken from the north side probably around 1890. Image courtesy of the Library of Congress, Detroit Publishing Company Collection.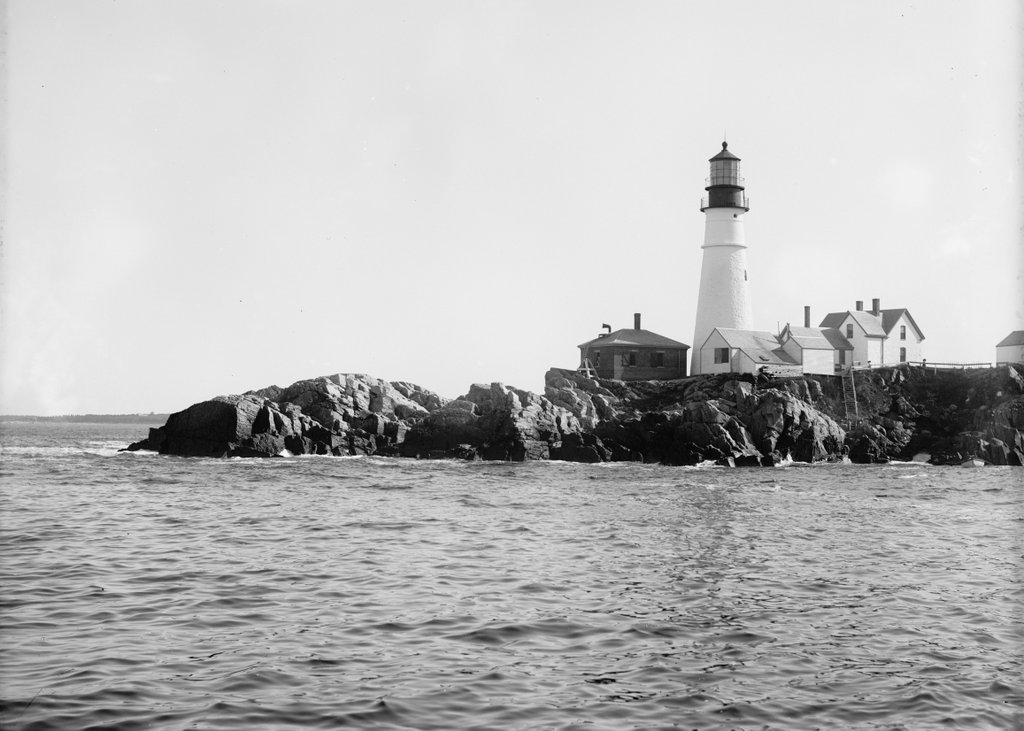 The lighthouse in 2015: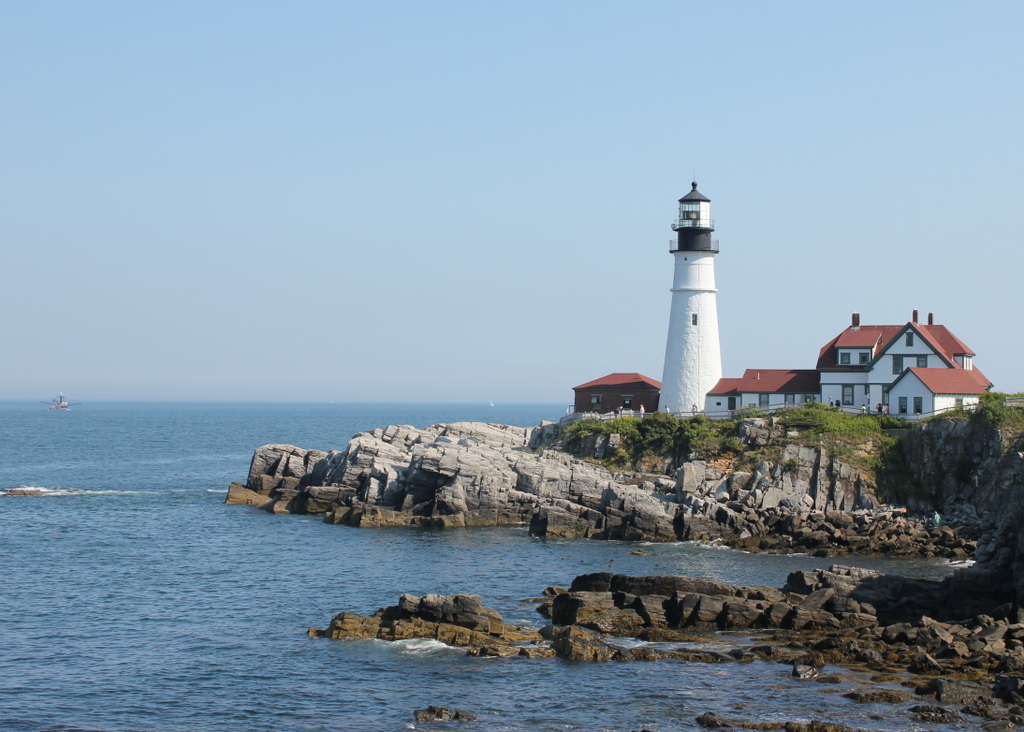 The angle here isn't exact; the first photo was taken from the water, a little to the left of where the 2015 photo was taken.  The previous post explains more about the history of the lighthouse, which was built in 1791 on a rocky outcropping at the entrance to Portland Harbor.  The first view was presumably taken around the same time as the one on the other post, because it shows the old 1816 keeper's house, which was replaced by the current one in 1891.
Being surrounded by water on three sides and facing the open ocean provides some dramatic views for visitors and photographers, and it probably also provided the inspiration for Henry Wadsworth Longfellow's poem "The Lighthouse."  Longfellow grew up in Portland, and the certainly seemed to be describing this lighthouse, writing in the first two stanzas:
The rocky ledge runs far into the sea,
And on its outer point, some miles away,
The Lighthouse lifts its massive masonry,
A pillar of fire by night, of cloud by day.

Even at this distance I can see the tides,
Upheaving, break unheard along its base,
A speechless wrath, that rises and subsides
In the white lip and tremor of the face.
The lighthouse would have looked a little different when Longfellow wrote the poem, though.  The keeper's house would have been the same as the one in the first photo, but as mentioned in the previous post, its height was periodically changed throughout the 19th century, and did not assume its present-day appearance until 1885, three years after Longfellow's death.  Today, with the old keeper's house gone, the only thing left from Longfellow's childhood visits is the section of the tower below the horizontal band a little below the lantern.