Another view of Portland Head Light, probably taken around the 1870s. Image courtesy of the New York Public Library.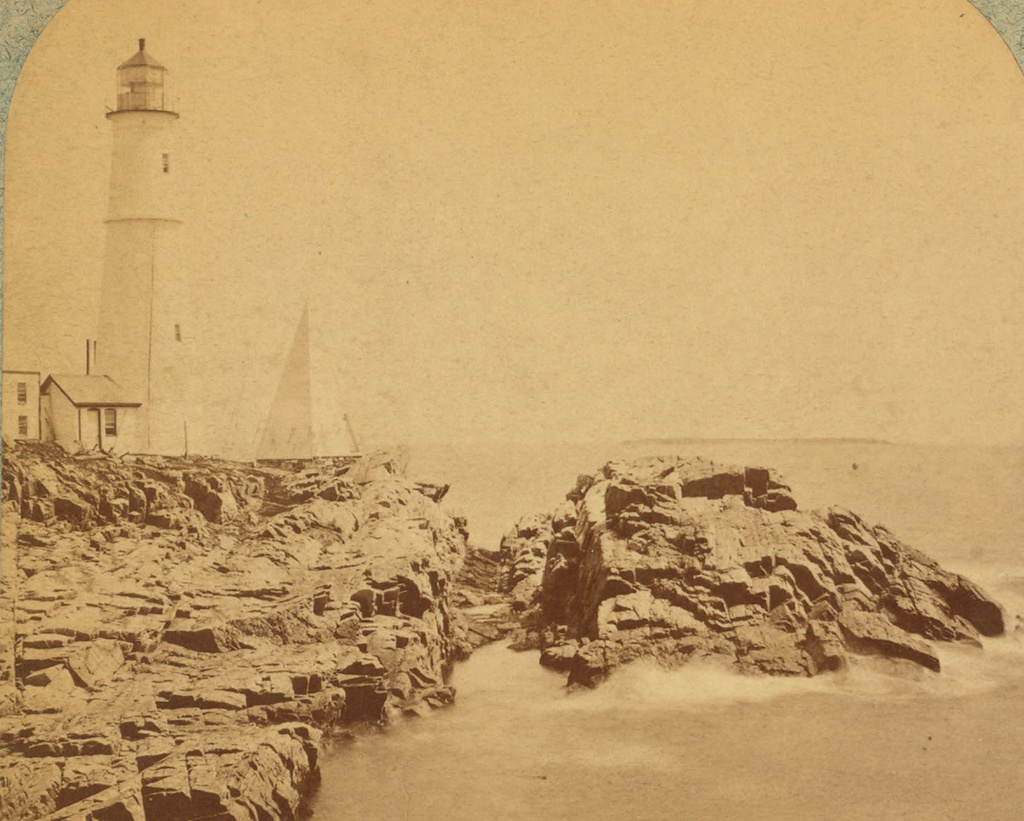 The lighthouse in 2015: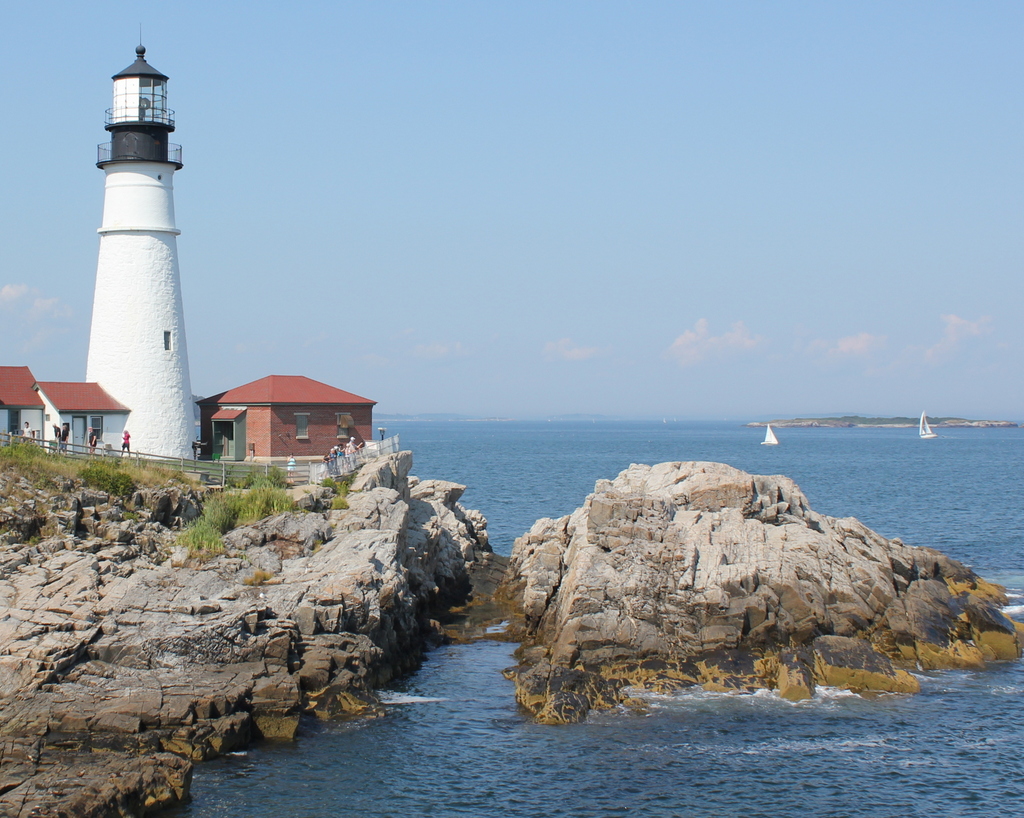 The first photo here was probably taken around 10-20 years before the ones in the previous two posts here and here, and it shows the tower as it appeared following its 1865 height change.  As mentioned in more detail in the first post, the lighthouse was built in 1791, but was reduced in height by 20 feet in 1812, to the spot below the lantern where a horizontal band runs around the tower.  Those 20 feet were restored in 1865, as seen in the first photo, but the tower was trimmed down again in 1883.  Just two years later, though, enough sailors complained that it was raised 20 feet yet again, with changes such as a larger lantern room at the top and  a second gallery below it.  Since 1885, it hasn't seen very many changes, and it remains an active lighthouse as well as a popular tourist destination along the southern coast of Maine.