Chickering Hall on Huntington Avenue near Massachusetts Avenue in Boston, around 1901-1906. Image courtesy of the Library of Congress, Detroit Publishing Company Collection.
The site in 2015: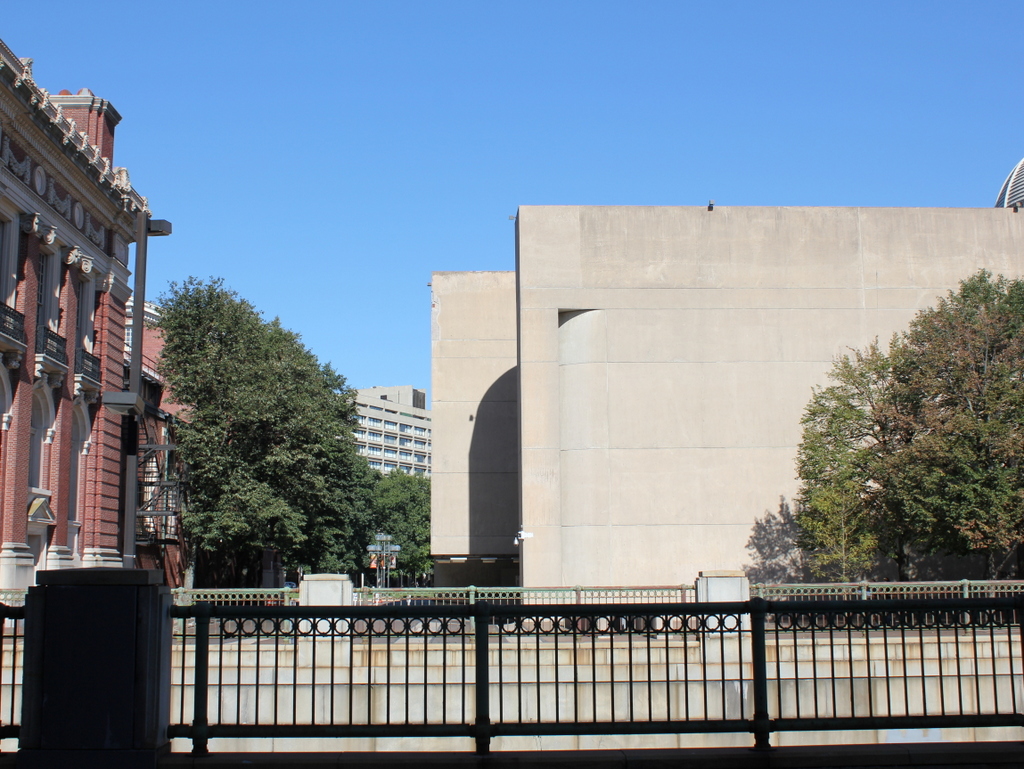 This section of Huntington Avenue is also known as "Avenue of the Arts," and it is home to a number of theaters, as well as Northeastern University, the Massachusetts College of Art and Design, and the Museum of Fine Arts.  One of the early concert halls here was Chickering Hall, which was built in 1901 by Chickering & Sons, a Boston piano manufacturer.  The name didn't last for long, though; it was sold in 1912 and became the St. James Theatre.  The new owners renovated the building and doubled the seating capacity from 800 to 1,600, and it was used for both vaudeville performances and early films.
In 1929, it was renamed the Uptown Theatre, and a large vertical neon sign and marquee were added to the front entrance.  It was primarily a second run movie theater for local college students, and it lasted until 1968, when it was demolished to build the Christian Science Center, which features the Mother Church and the religion's administrative offices.  There is one landmark still standing in the first photo, though.  Horticultural Hall, located just to the left of Chickering Hall, was also built in 1901, and it is still standing today, at the corner of Huntington Avenue and Massachusetts Avenue.