Symphony Hall, at the corner of Huntington Avenue and Massachusetts Avenue in Boston, around 1904. Image courtesy of the Library of Congress, Detroit Publishing Company Collection.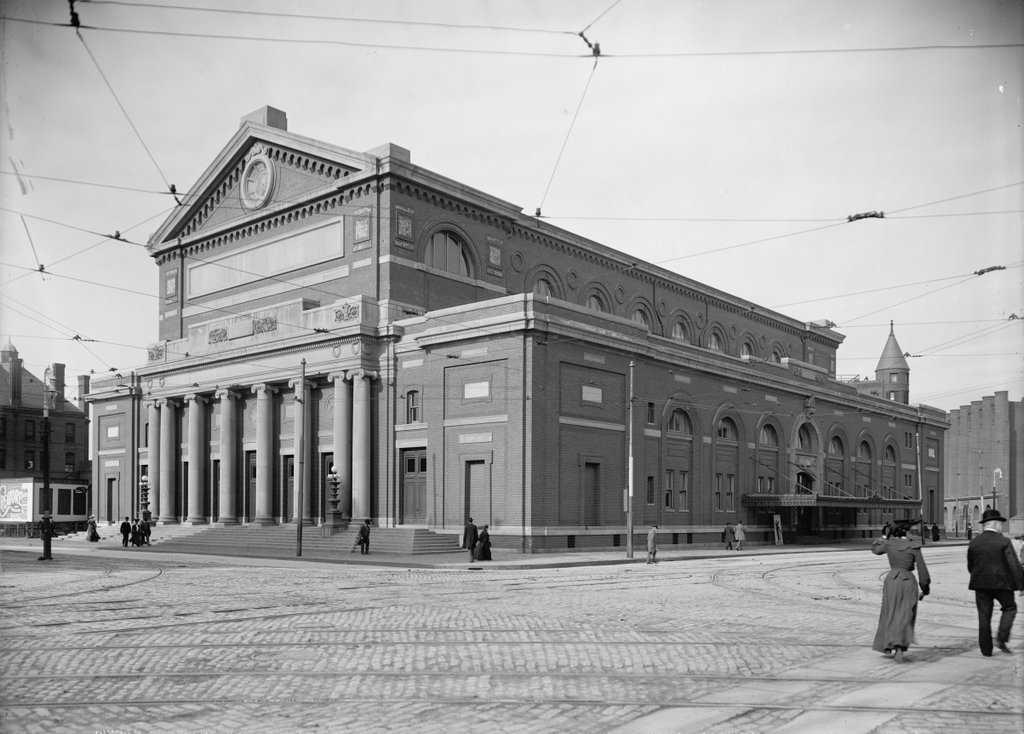 The building in 2015: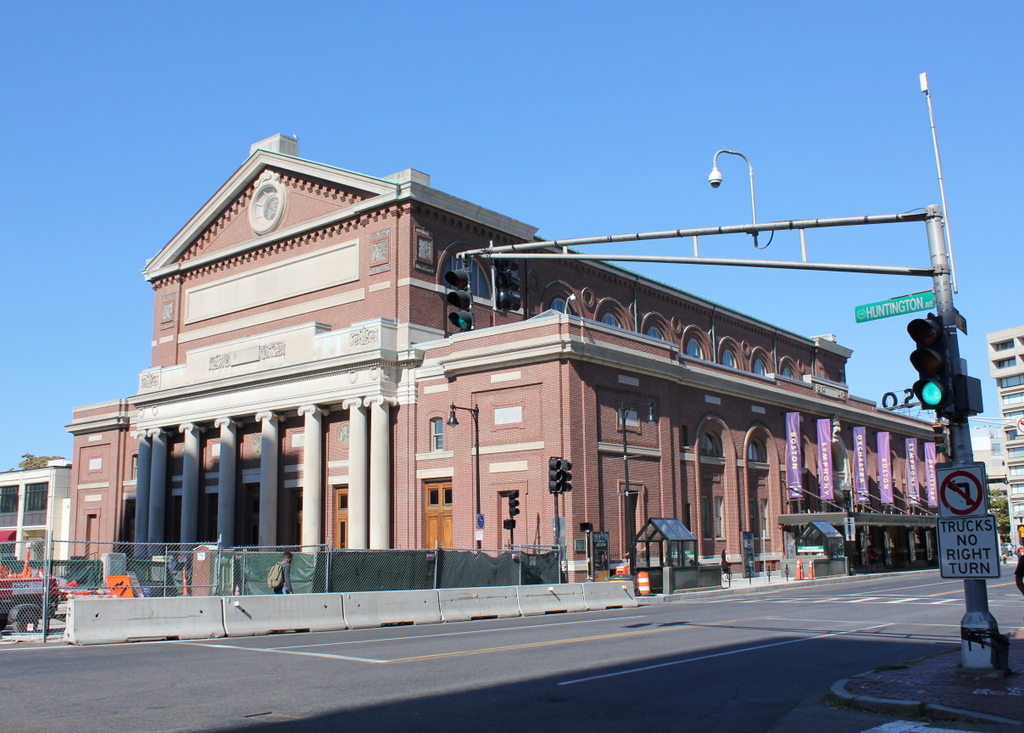 Boston's Symphony Hall is one of many prominent concert halls in this section of Boston, and it has been the home of the Boston Symphony Orchestra and the Boston Pops ever since it opened in 1900.  It was designed by McKim, Mead and White, the same architectural firm that built the Boston Public Library at Copley Square a few years earlier.  Like the library, it is an excellent example of Renaissance Revival architecture, but Symphony Hall is perhaps best known not for its visual appeal, but rather its acoustic properties.  Harvard professor and physicist Wallace Clement Sabine used his knowledge of acoustics to design the auditorium, making it the world's first concert hall to be scientifically designed in such a way.  Because of this, it is still regarded as one of the best concert halls in the world.
Over the years, this section of the Back Bay has seen some dramatic changes, but Symphony Hall is essentially the same, both on the exterior and interior.  The Boston Symphony Orchestra and the Pops continue to perform here, along with the Handel and Hadyn Society.  With a seating capacity of over 2,000, it has also been used for a number of other civil purposes, ranging from political rallies and inaugurations to business conventions and fashion shows.  In addition, many renowned authors have given lectures here; the building's National Register of Historic Places registration form identifies many visiting writers from the early 20th century, including Edward Everett Hale, Julia Ward Howe, Booker T. Washington, G.K. Chesterton, Robert Frost, and Sir Arthur Conan Doyle.