The Lenox Academy building on Main Street in Lenox, sometime around the 1800s. Image courtesy of the Lenox Library Association.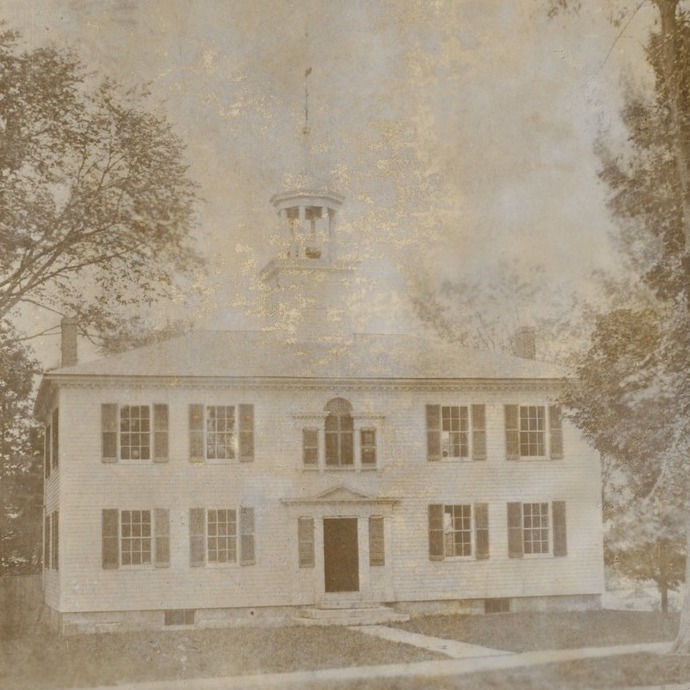 The building in 2015: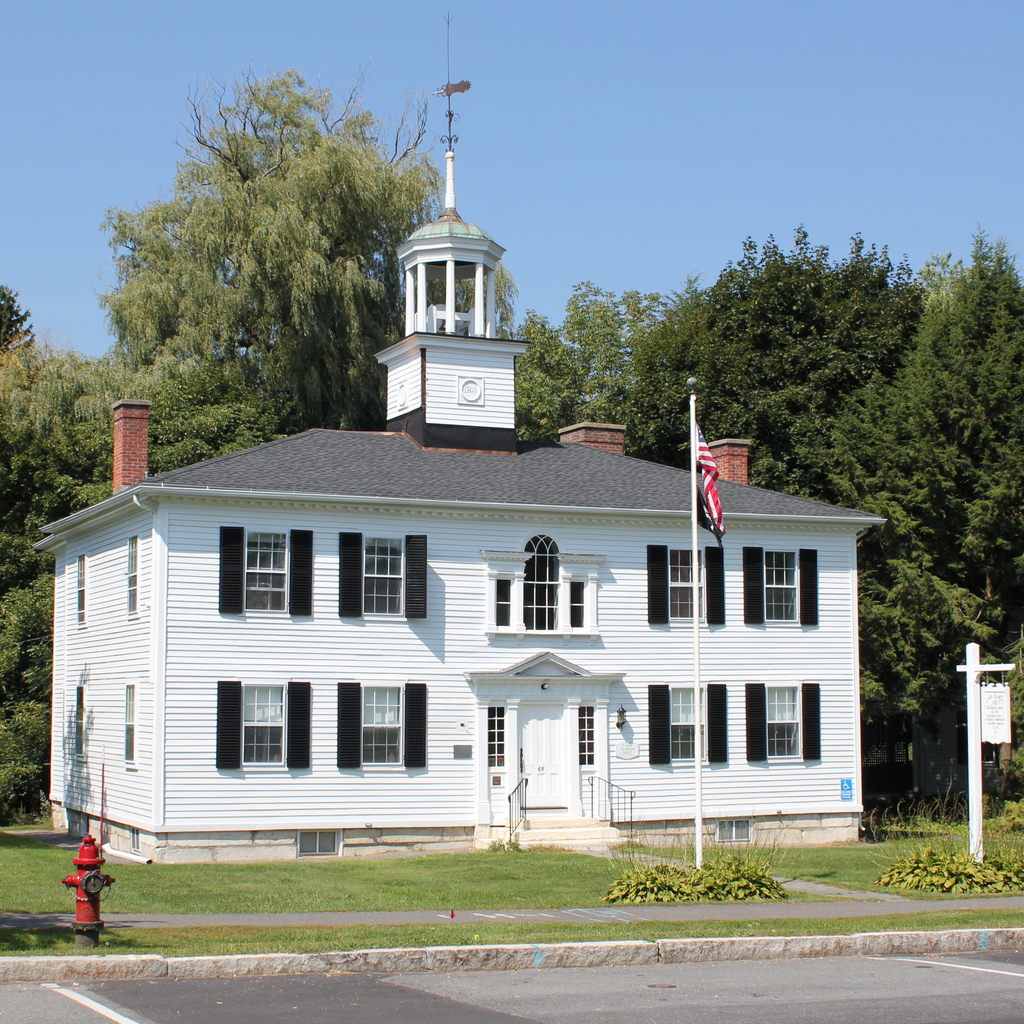 Lenox Academy was established in 1803 as a private school, and this building was built around that time. The school closed in 1866, and the building was used as the town's public high school from 1869 to 1879, and again from 1886 to 1908. In between, the building was renovated and moved to a new foundation in 1879. The first photo appears to have been taken sometime after this move, probably in the 1880s or 1890s. The last school to use this building was the private Trinity School, which was here from 1911 until the 1920s. After that, it was vacant until 1947, when it was sold to the town of Lenox to protect it from demolition. It was added to the National Register of Historic Places in 1982, and it is now the home of the the Lenox Historical Society and the Lenox Historical Commission.