The Church on the Hill, as seen from Main Street around 1905-1915. Image courtesy of the Library of Congress, Detroit Publishing Company Collection.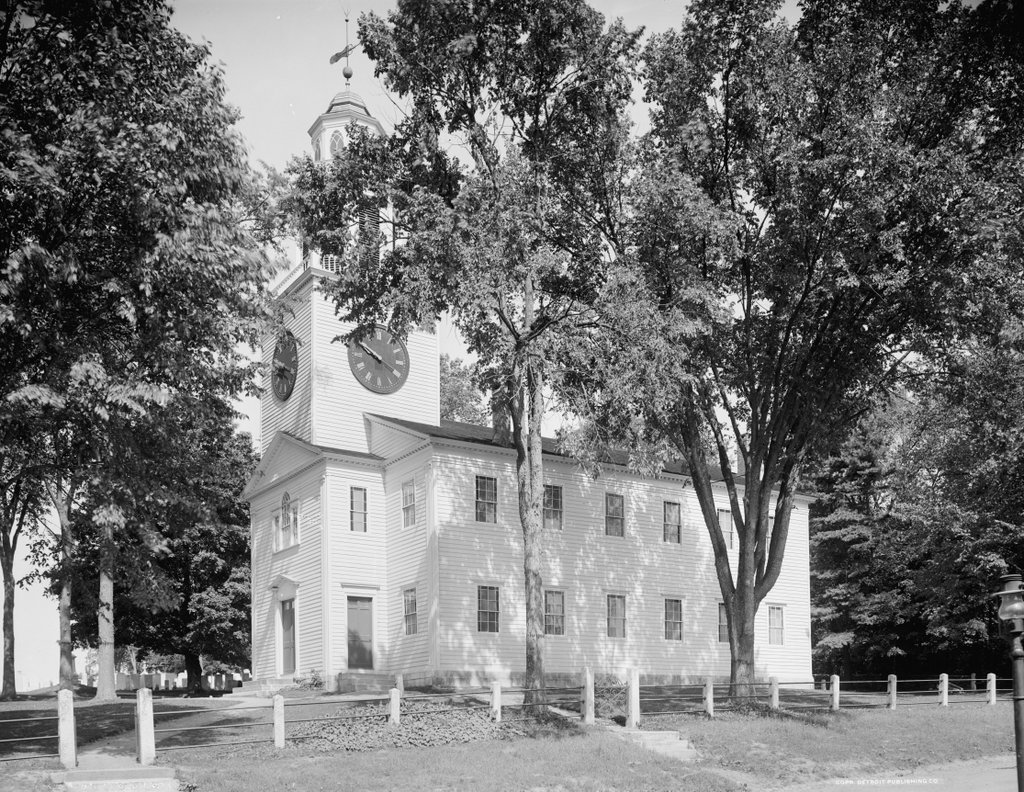 The church in 2015: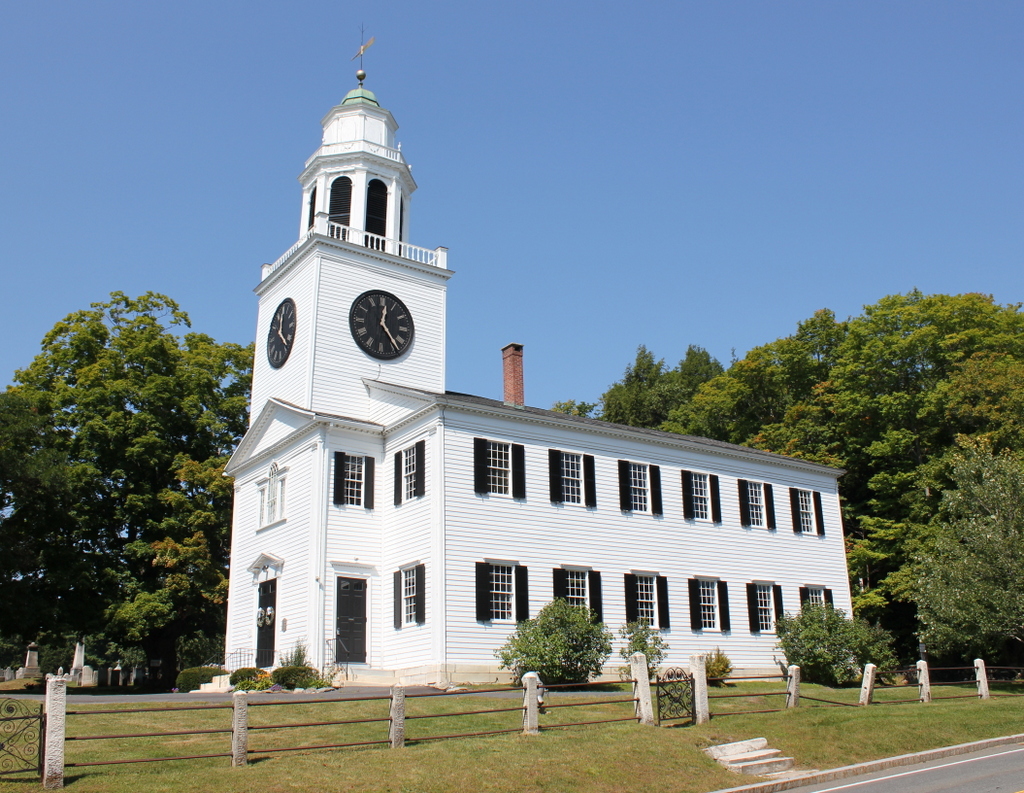 This historic church in Lenox was built 1805 as the town's second meeting house, replacing a smaller church building that had been built on the same site around 1770. The building's design is an excellent example of the traditional late 18th and early 19th century New England church architecture, and some sources, such as the Massachusetts Cultural Resource Information System, credit Isaac Damon with its design. This seems doubtful, though. While Damon designed many churches in Western Massachusetts, he was still living in Weymouth when this church was built in 1805, and he would not begin his architectural career until he moved to Northampton six years later.
Regardless of who designed it, though, this picturesque church has long been popular among visitors to Lenox. The first photo was taken at a time when Lenox was a popular resort town, and for the many wealthy New York City residents who spent their summer here, the church would have contributed to the town's appearance as a quaint New England village. Not much has changed for the church since then. Other than different windows and the addition of shutters, almost everything else on the exterior is the same from the first photo. Even the tree in the background to the left appears to be the same one. Based on its size in the first photo, it is probably at least as old as the church itself, if not older.