The house at the southwest corner of Commonwealth Avenue and Berkeley Street in Boston, sometime in the 1870s. Image courtesy of the Boston Public Library.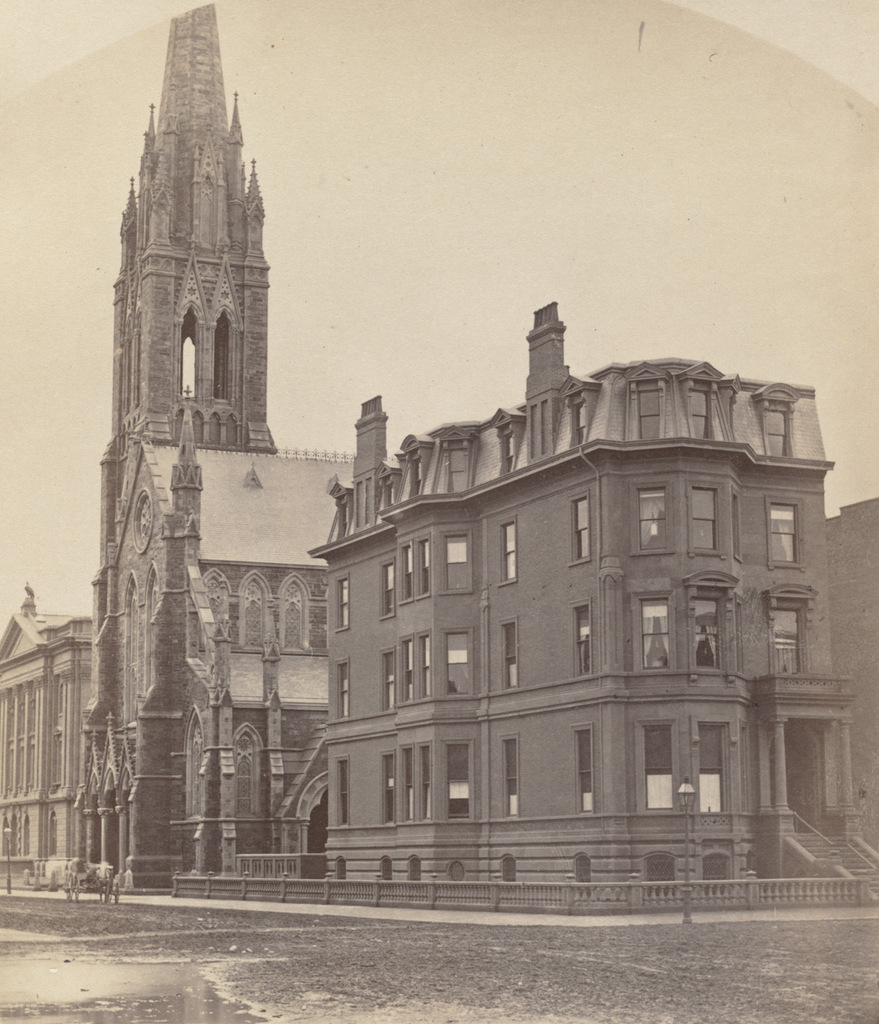 The scene in 2015: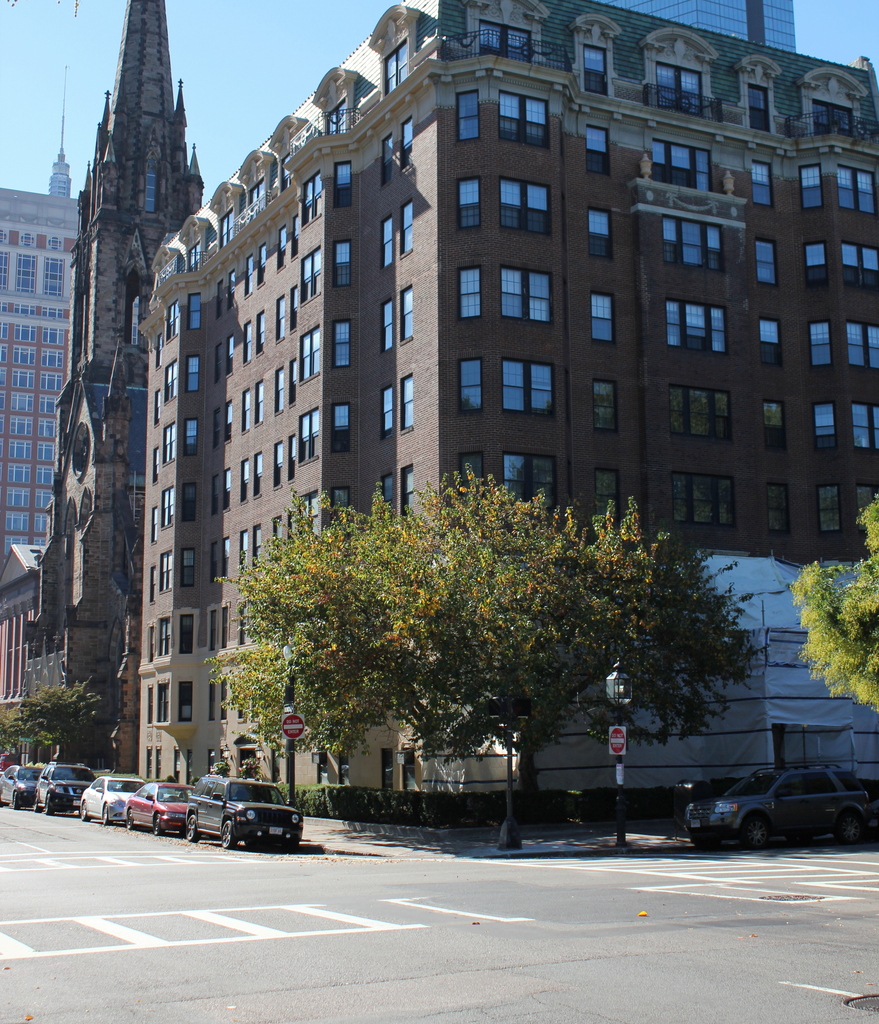 The house in the first photo was built around 1868, and for many years it was the home of dry goods merchant John Hogg. He and his wife Emma lived her from when it was built until around 1892, and the subsequent owners, Frank and Mary Going, operated it as a hotel called The Holland. Like many other hotels of the era, it functioned more as a boarding house than as a place for transient visitors, and it continued in this capacity until 1925, when it and the neighboring 52 Commonwealth were demolished. They were replaced with the current building,which has 40 apartments that were converted into condominiums in 1985.
Although the house from the first photo is no longer standing, the other two buildings beyond it have survived. The church is the Central Congregational Church, which was built in 1867 and is now the Church of the Covenant. Beyond the church is the distinctive facade of the former Museum of Natural History building at the corner of Berkeley and Newbury Streets. Built in 1863, it is among the oldest public buildings in the Back Bay, and after many years as the home of Bonwit Teller, it is now a Restoration Hardware gallery.
For more information on the history of the house at 50 Commonwealth Ave, please see this post on the Back Bay Houses website.