Looking west up Milk Street from Devonshire Street in Boston, on June 17, 1875. Image courtesy of the Boston Public Library.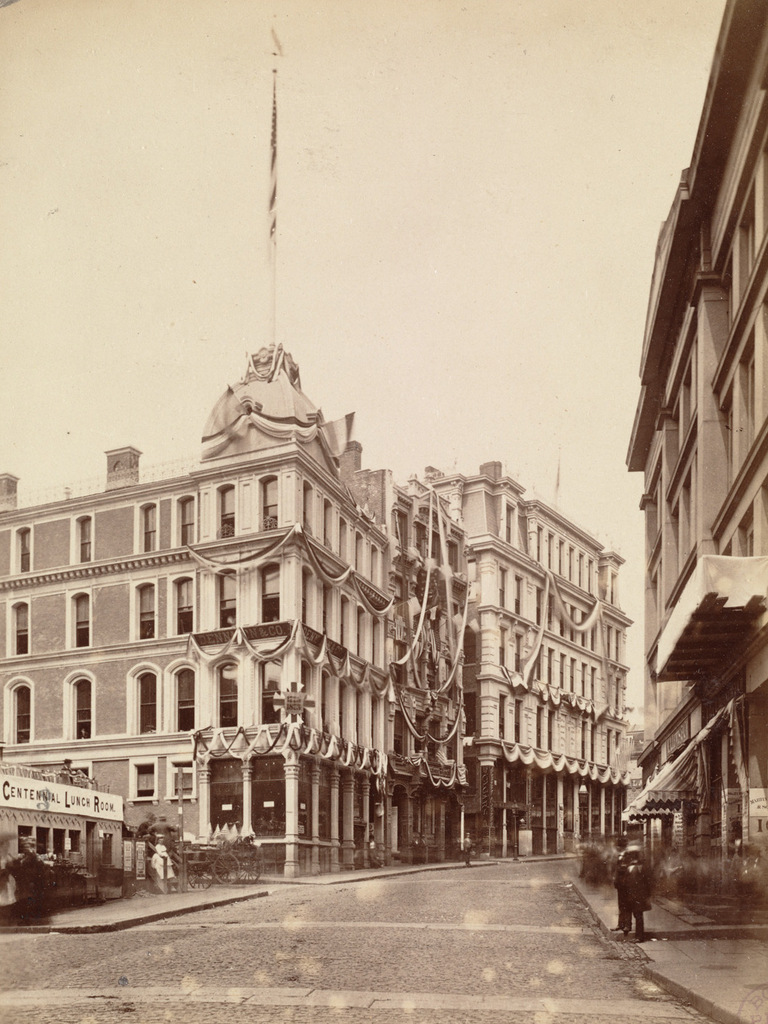 Milk Street in 2015: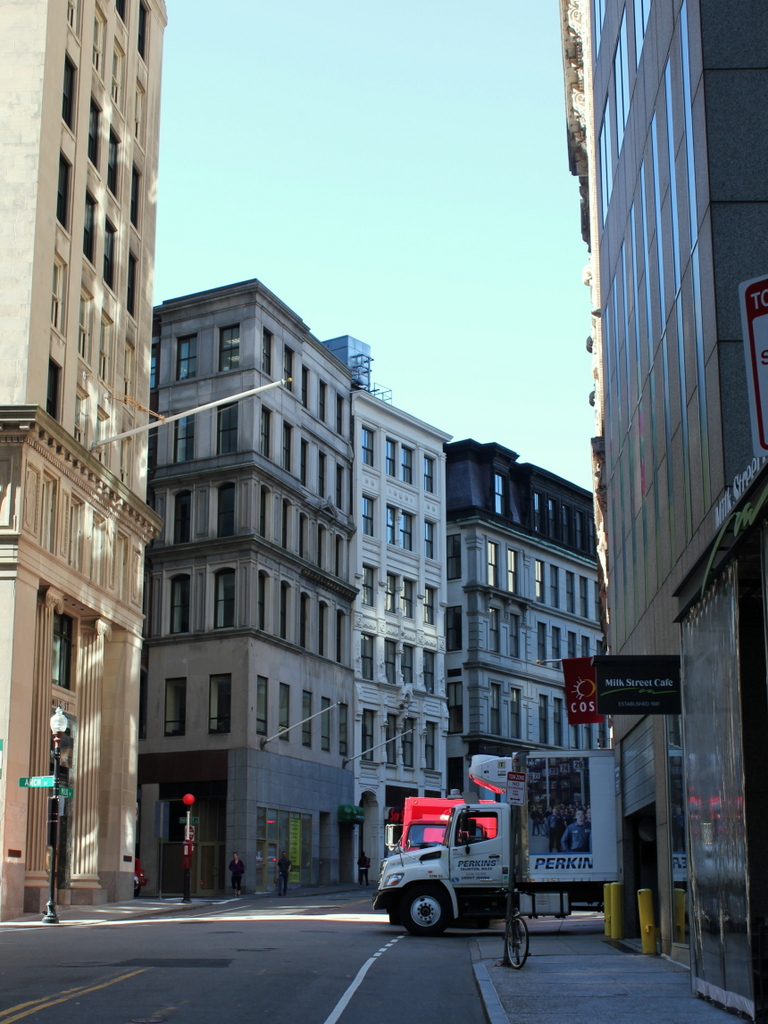 When the first photo was taken, the city was celebrating the 100th anniversary of the Battle of Bunker Hill, and these buildings on Milk Street were covered in patriotic bunting. All three of the buildings in the center of the photo were new; just three years earlier the area had been destroyed in the Great Boston Fire of 1872, as seen in the view looking down Milk Street in this post. However, the city soon rebuilt, and this area quickly became a major commercial center again.
All three of these buildings survive today, although with some alterations. The one on the left, at the corner of Milk and Hawkey Streets, is the Goddard Building. It was completed in 1873, and over the years it has been expanded, with two additional stories on top. The building to the right of it has also grown over the years. It was built on the site of Benjamin Franklin's birthplace, and the decorative facade includes a bust of Franklin above the second story windows. The third building in the photo, on the right, was also built in 1873, at the corner of Milk and Washington Streets. It was originally the home of the Boston Transcript newspaper, which at the time was the largest circulating daily newspaper in New England. The newspaper has been defunct since 1941, but the historic building is still standing today.