The view looking south from the top of the Arsenal tower at the Springfield Armory, around 1882. Image from Springfield Illustrated (1882).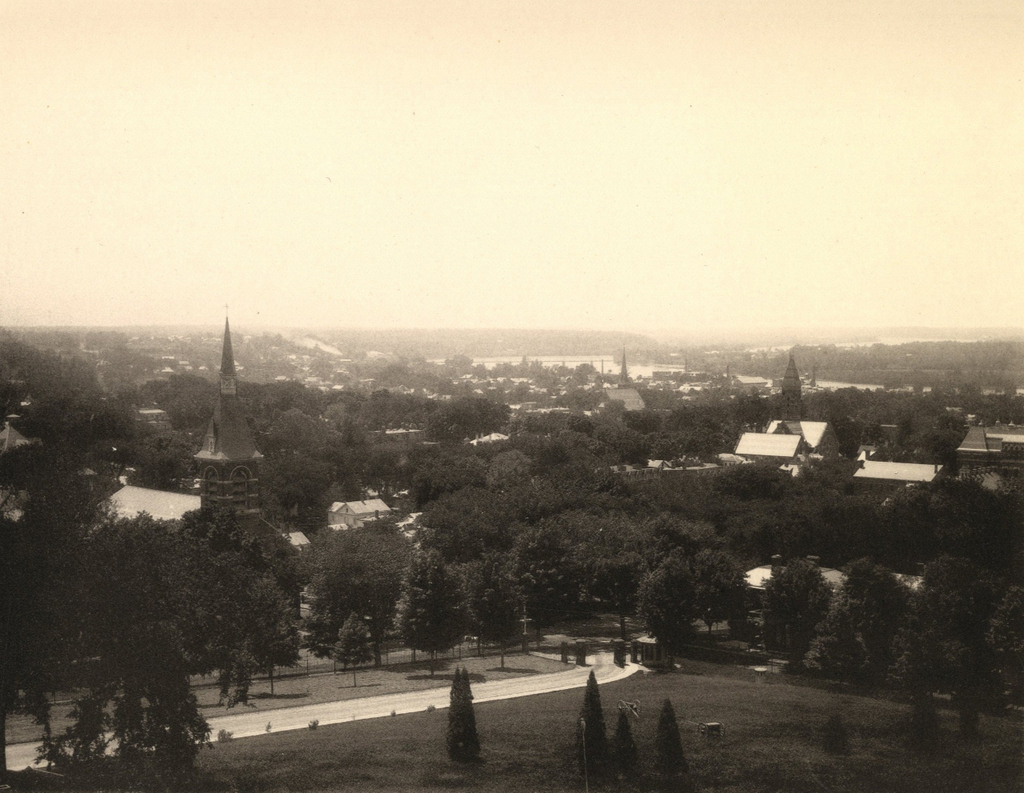 The view in 2015: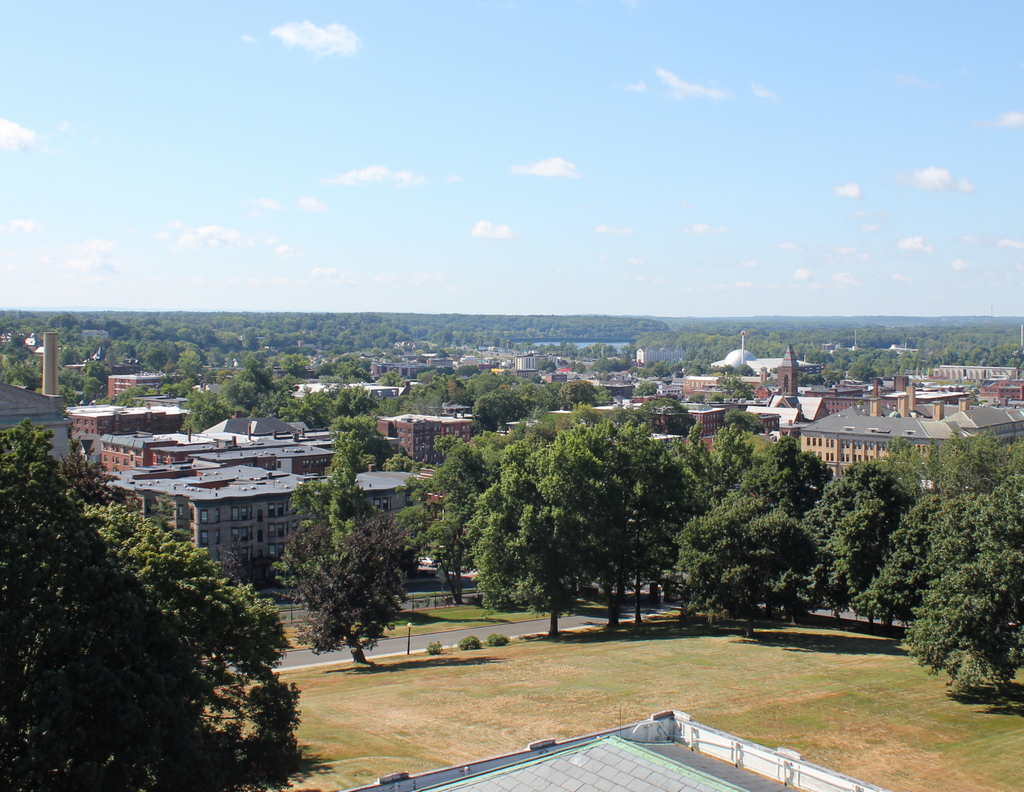 This scene in Springfield shows State Street in the foreground, with the South End in the distance. When the first photo was taken, this area on the slope of the hill consisted mainly of single-family homes for upper middle class professionals, who lived on streets like Union, Temple, High, and the lower part of Maple Street. The upper part of Maple Street, barely visible on the far left, was home to many of the city's wealthiest citizens, and some of these Gilded Age mansions are still standing there today. Further in the distance, the South End was largely a working-class neighborhood, with a number of Italian immigrants moving into the area starting around the time that the first photo was taken.
Over 130 years later, much has changed in this view. As the population grew in the early 20th century, many of the single-family homes along the streets in the foreground were replaced with apartment blocks, as was the State Street Methodist Episcopal Church on the left side of the photo. Located at the corner of State and Myrtle Streets, it was demolished by 1901 to build the large apartment building that still stands there. Today, the only prominent landmark that is visible in both photos is the South Congregational Church, which was built in 1875 at the corner of Maple and High Streets. Another nearby building that opened around the same time was the old high school, which later became a grammar school when Classical High School was built next to it in 1898. The old high school, visible on the extreme right of the first photo, was demolished when Classical expanded in 1922, and Classical High School itself closed in 1986, but the yellow brick building on the far right is still standing after having been converted into condominiums.
For other then and now views from the Arsenal tower, see the other posts showing the view facing southwest, west, northwest, and north.