Looking north from the Arsenal tower at the Springfield Armory, around 1882. Image from Springfield Illustrated (1882).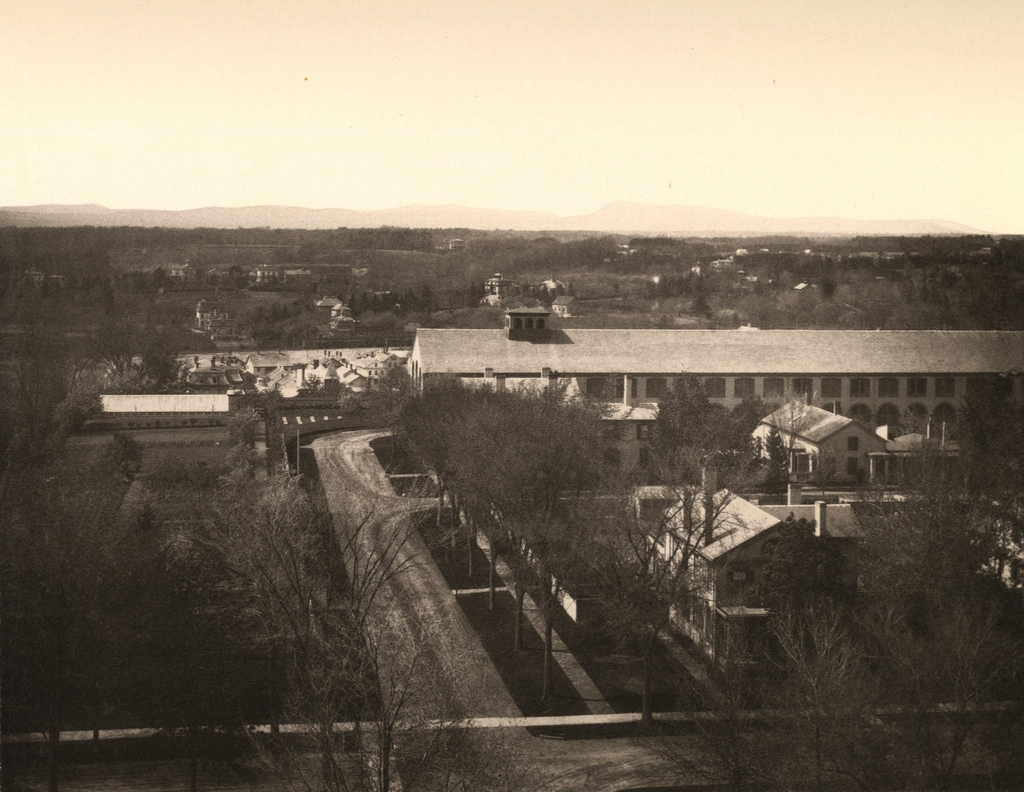 The view in 2015, photographed with permission from the Springfield Armory National Historic Site.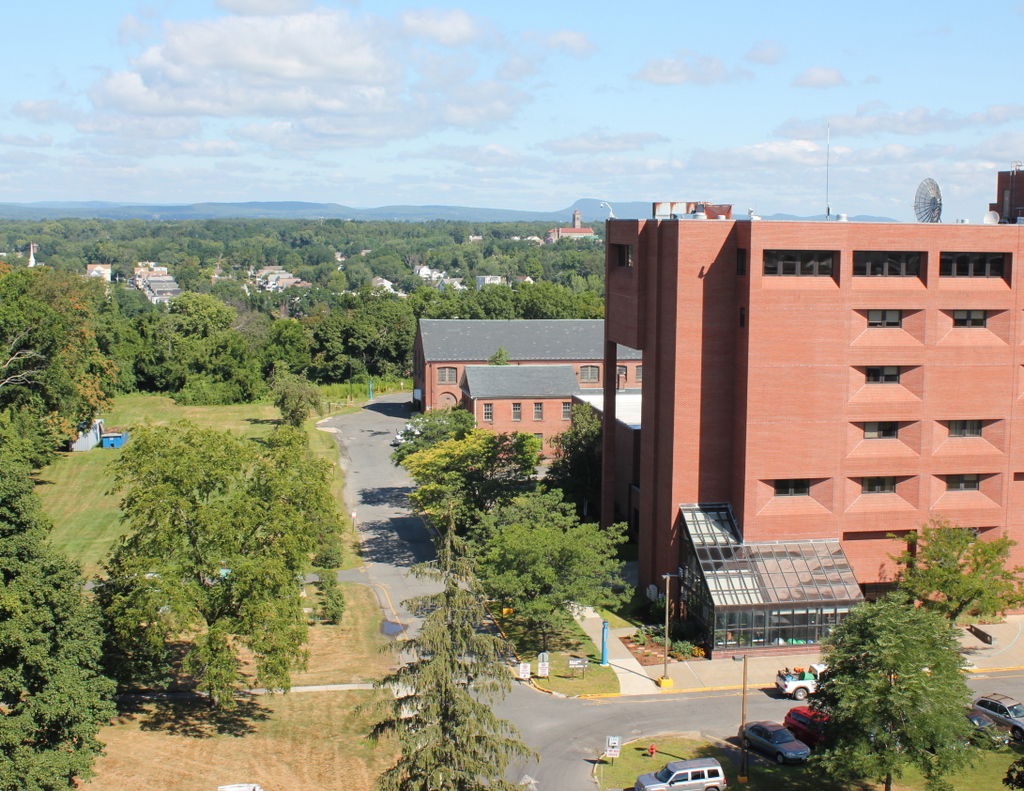 This view from the top of the Main Arsenal tower shows the northwest corner of the Springfield Armory and the Liberty Heights neighborhood in the distance. Both areas have undergone some significant changes, with the most obvious being the large building to the right. Built for Springfield Technical Community College after the Armory closed in 1968, it occupies the ground where several officers' houses once stood, as seen in the first photo. However, two other historic buildings in this scene survive today. The Long Storehouse, built between 1846 and 1863, is now partially hidden by newer construction, but it still stands along the northern edge of the campus. Just in front of it, in the center of the photo, is the much smaller Master Armorer's House, a Greek Revival style home that was originally located next to the Main Arsenal before being moved to its current site shortly before the first photo was taken.
It is somewhat hard to tell, but the Liberty Heights neighborhood in the distance has undergone far more drastic changes than the Armory grounds. When the first photo was taken, this area to the northeast of downtown was sparsely populated, with large estates that were owned by wealthy citizens. However, as the city grew, these properties were subdivided and developed with multi-family homes by the early 1900s. The neighborhood changed even further in the late 1960s and early 1970s, when Interstate 291 was built through the area, but today at least one of the historic mid-19th century homes has survived. Built in 1853, the Joshua Bliss Vinton House is barely visible on the extreme left of the 1882 photo, and it is still standing at the end of Underwood Street, where it serves as the rectory for Our Lady of the Rosary Church on Franklin Street. Both the church and the house are mostly hidden by trees in the 2015 scene, but the steeple of the church can be seen on the far left, and just beyond it is the cupola of the house.
For other then and now views from the Arsenal tower, see the other posts showing the view facing southwest, west, south, and north.