The building at 1069-1073 Main Street in Springfield, around 1938-1939. Image courtesy of the Springfield Preservation Trust.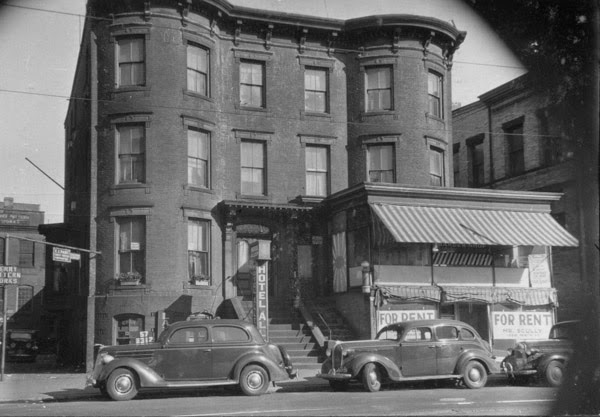 The site in 2015: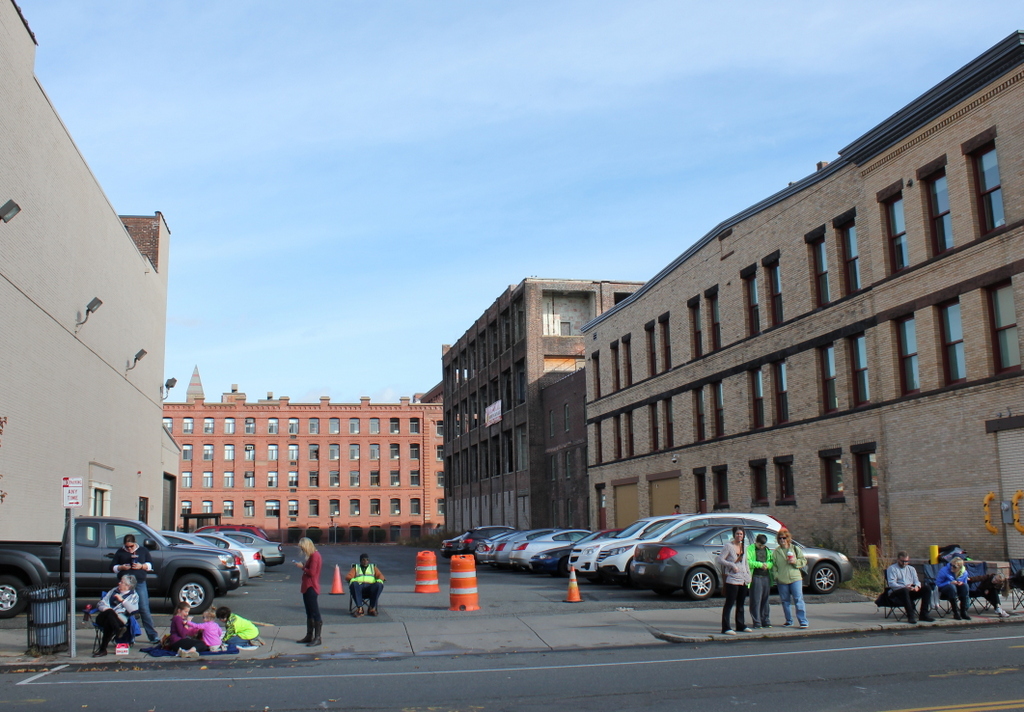 This duplex was built sometime between 1870 and 1880, at a time when this section of Main Street was still largely residential. In the 1880 census, the unit on the left was the home of Dennis S. Goff, a 47 year old widower whose occupation was listed as working in a pistol shop, presumably the nearby Smith & Wesson factory. He lived here with his 25 year old daughter Jessie and their servant, Jane West. In the same census, the unit on the right was owned by Austin B. Bush, his wife Susan, and their son Harry. His occupation was rather curiously listed as "No Special Business," but he was evidently a somewhat prominent individual because his biography included in the 1902 book "Our County and Its People" A History of Hampden County. The book, though, mentions his ancestry and his education, but likewise makes no mention of his actual occupation.
By the 1900 census, Austin Bush still owned the unit on the right, but Dennis Goff died in 1896 and his daughter Jessie inherited the house to the left. She used this house as a rental property, because at the time she was married and living with her husband, Henry S. Safford, in a house at 80 Dartmouth Street that is still standing today. Jessie's husband was a Springfield native who over 20 years before their marriage had played a role in the aftermath of the Abraham Lincoln assassination. At the time, Safford had been living in Washington DC, where he rented a room in the Petersen House across from Ford's Theatre. When he heard the commotion outside after Lincoln was shot, Safford went outside and told the men carrying the mortally wounded president to bring him into the boarding house, where he died the following morning.
Sometime between 1900 and 1910, the entire property was sold to Nelson L. Elmer, and the storefront on the right was added. When the first photo was taken, this storefront was used as a barber shop, and the rest of the building appears, based on the signs in front, to have been used as a boarding house. Today, the building has long since been demolished, and the site is now occupied by a parking lot, but the Morse Block, which is visible to the right in the first photo, is still standing today.