The building at 130 Union Street, just east of Main Street in Springfield, around 1938-1939. Image courtesy of the Springfield Preservation Trust.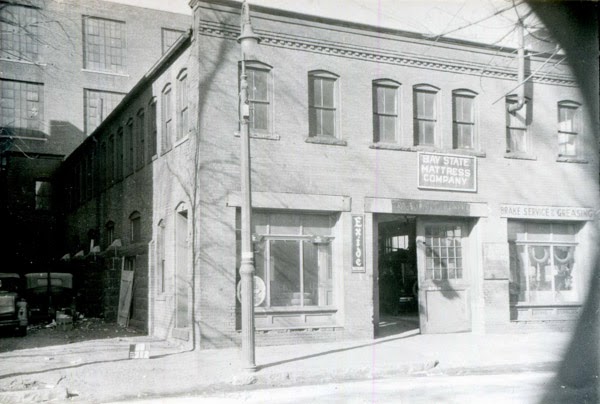 The building in 2015: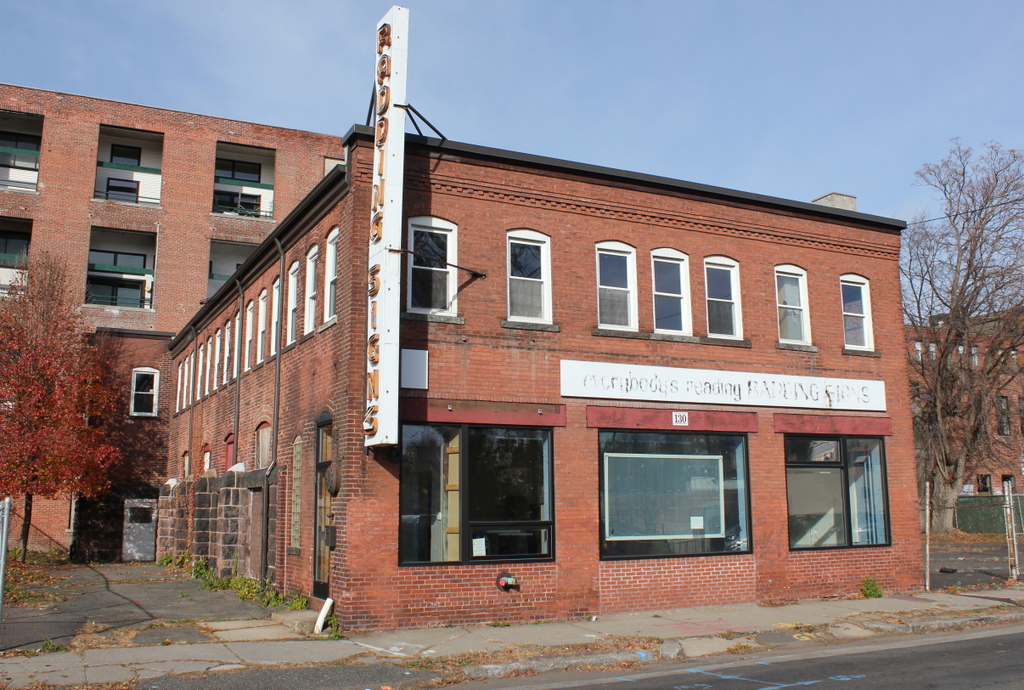 This two-story brick building was built around 1906-1910, on the site of the Swedish Evangelical Lutheran Bethesda Church, which had been built here in 1897. Although the church building was short-lived, I suspect that part of the church walls may have been incorporated into this building, because part of the first floor walls are made of stone, the same material as the church. This is also consistent with the church's footprint as it appeared in the 1899 city atlas, although I do not have any photos of the church to confirm my theory.
In any case, when the first photo was taken the building had a sign that read "Bay State Mattress Company," which may have occupied the upper floor, because the ground floor appears to have been used as a repair garage. There is a car visible inside the building, with signs on the exterior for "Brake Service & Greasing" and for Exide batteries. Later on, this building was home to Radding Signs, as the vertical neon sign on the left still indicates. Most recently, the building was owned by the Anti-Displacement Project, but it was damaged in the 2011 tornado and now appears to be vacant.