The Morse Block at 1055-1063 Main Street in Springfield, around 1938-1939. Image courtesy of the Springfield Preservation Trust.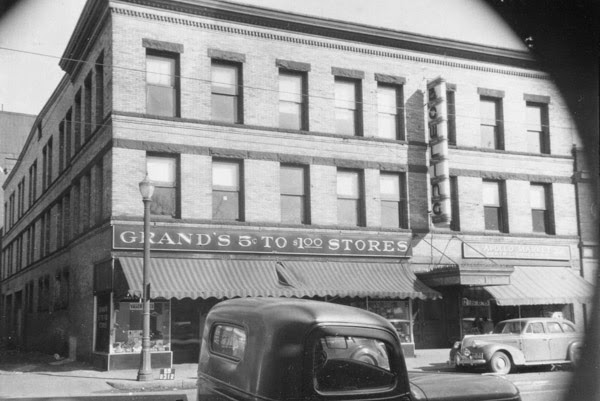 The building in 2015: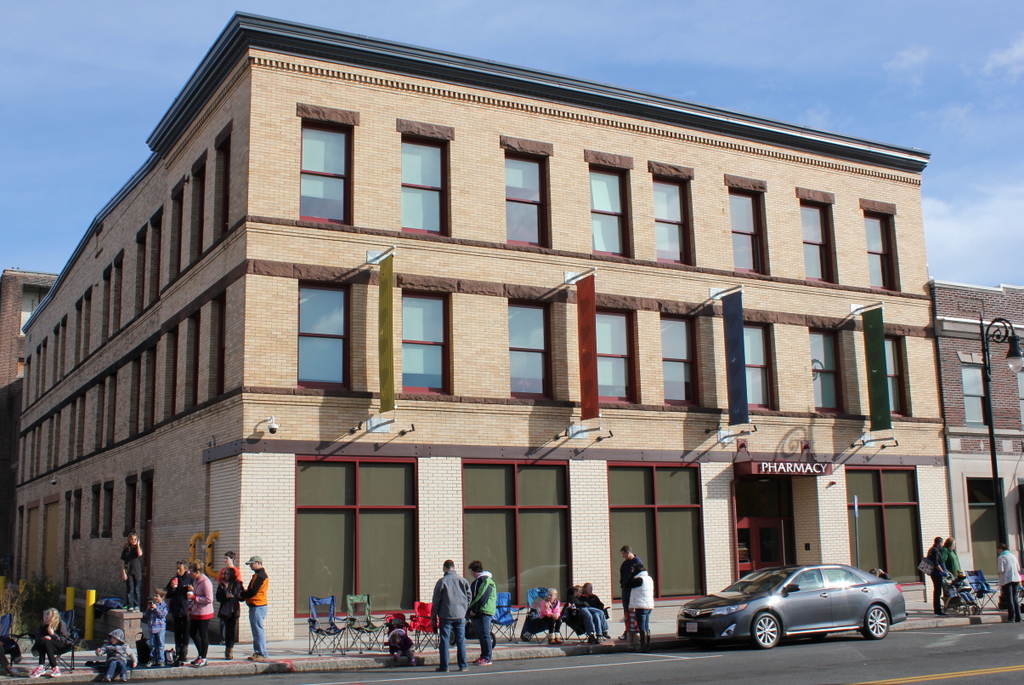 This building at 1055-1063 Main Street was built around 1904, and the signs in the first photo indicate that by the 1930s it was home to a bowling alley and a variety store. Along with the building to the right, it was later owned by Hampden Furniture until the company closed in 2007. Both buildings were damaged in the June 1, 2011 tornado, but they were repaired and reopened in 2014 as the home of the Caring Health Center, a nonprofit healthcare organization that has several clinics in Springfield.