The David Ames, Jr. House, on Maple Street in Springfield, around 1893. Image from Sketches of the old inhabitants and other citizens of old Springfield (1893).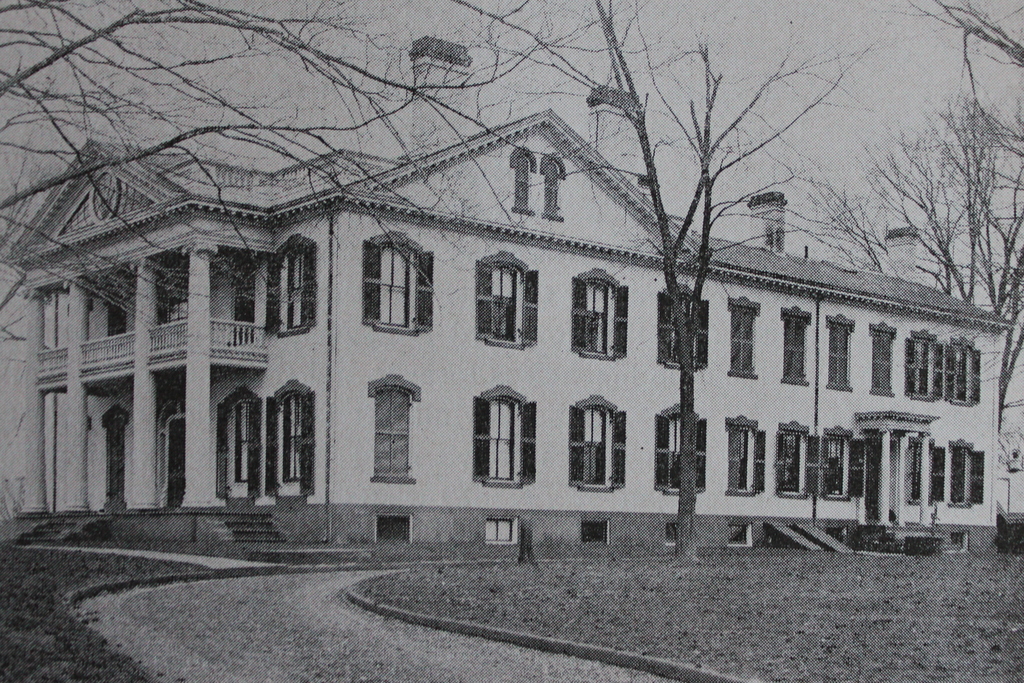 The house in 2015: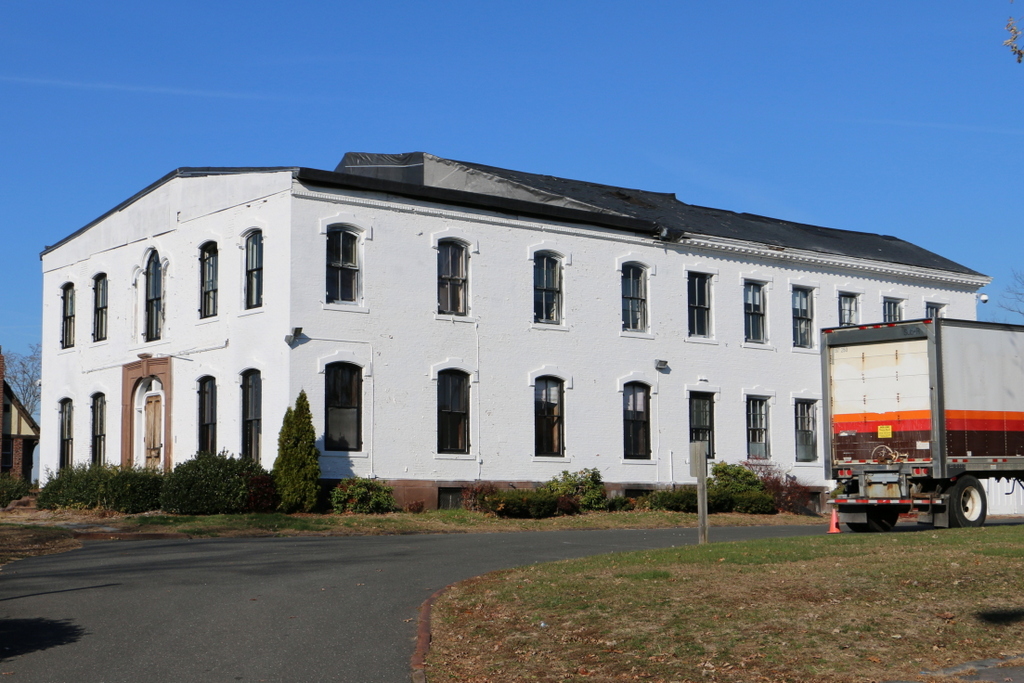 This historic house was built in 1826-1827, for David Ames. Jr., a local paper manufacturer. It was one of the first of many 19th century mansions to be built along this section of Maple Street, on a hill overlooking downtown Springfield and the Connecticut River. The house bears a strong resemblance to the smaller, older Alexander House, and it was designed by Chauncey Shepard, a young local architect who later built homes for many other notable residents, including Horace Smith and Daniel B. Wesson, whose pistol factory he also designed.
David Ames, Jr. came from a prominent industrial family. His father, David Ames, Sr., was the son of an iron mill owner, and David, Sr. began manufacturing shovels and guns during the American Revolution. In 1794, he was appointed by George Washington to serve as the first superintendent of the Springfield Armory, and after leaving his position in 1802 he began manufacturing paper. David, Jr. and his brother John followed in their father's footsteps in the paper industry, and their company eventually operated mills in Springfield, Chicopee Falls, South Hadley Falls, Northampton, and Suffield.
In 1867, David, Jr. sold the house to his son-in-law, Solomon J. Gordon. Over 40 years after he first built it, Chauncey Shepard was then hired to extensively renovate the house, and the first photo here shows its appearance sometime after these significant alterations. David, Jr. continued to live here until his death in 1883 at the age of 91, and Solomon died just eight years later. The house remained in his family for some time after that, but it later became part of the MacDuffie School. In 2011, the school moved to a new location in Granby, but just before the move happened at the end of the school year, the Springfield campus was heavily damaged by the June 1 tornado. The tornado caused significant damage to the Ames House, including the loss of the front portico and much of the roof.
Nearly five years after the tornado, the house has still not been restored, and the two photos above show the contrast between what it looked like before and after 2011. It is one of the most historically significant homes still standing in Springfield, though, and this year the Springfield Preservation Trust included the house on their annual Most Endangered Historic Resources list.