The Improved Order of Red Men building at the corner of Main and Stockbridge Streets in Springfield, around 1892. Image from Picturesque Hampden (1892)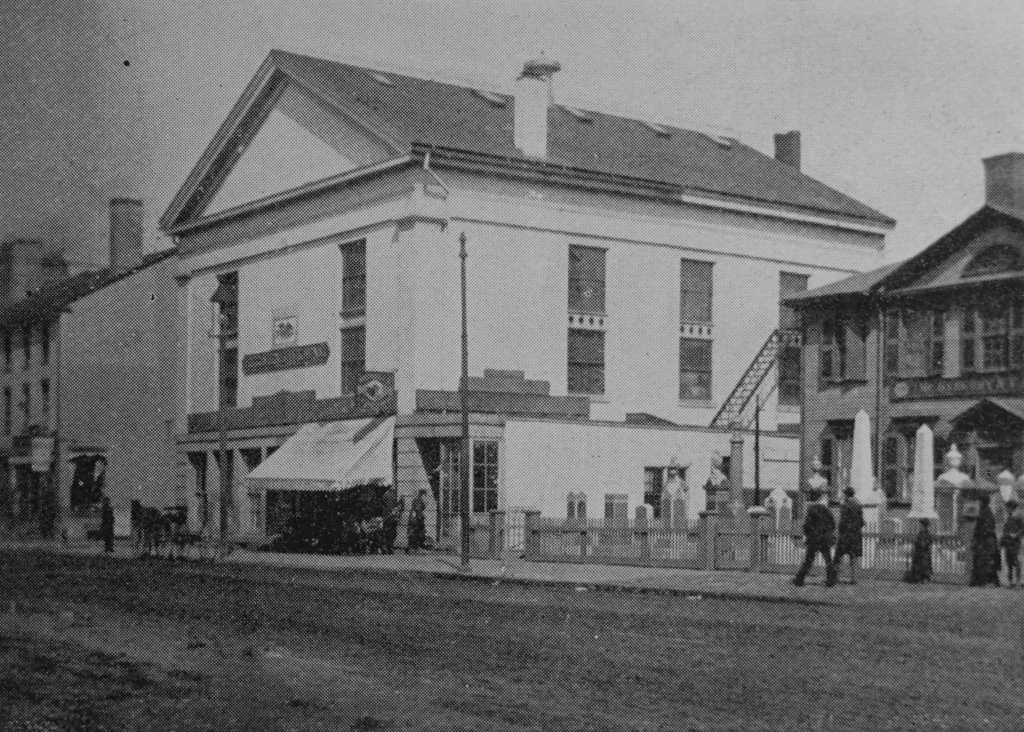 The scene in 2015: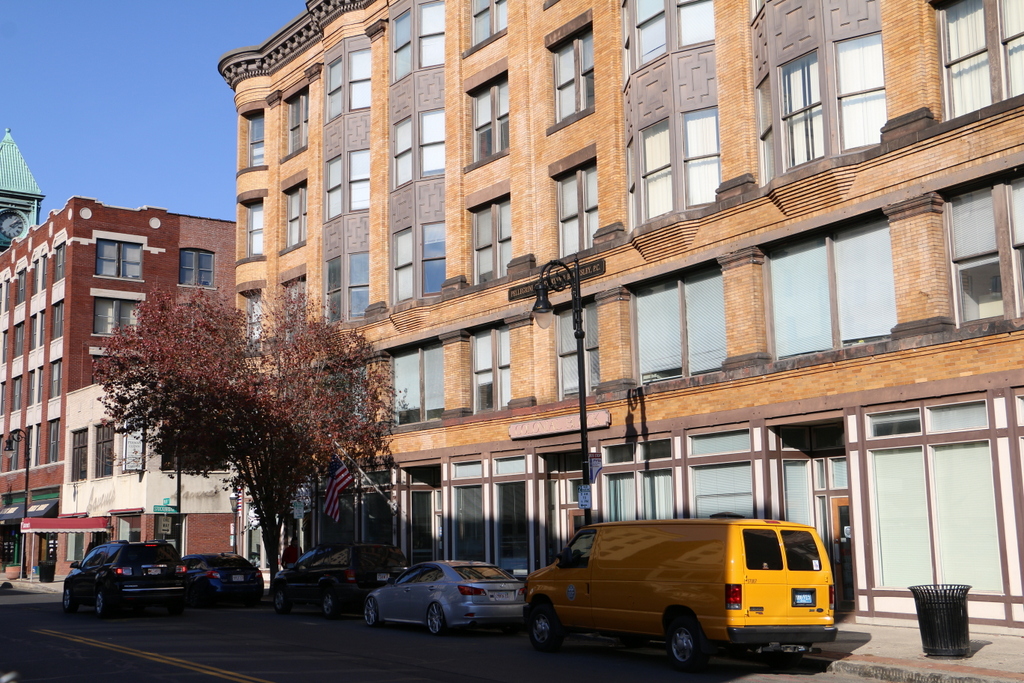 The caption from Picturesque Hampden does not provide any additional details beyond "Red Men's Wigwam," but this was evidently a lodge for the Improved Order of Red Men, a nationwide fraternal organization that was particularly popular in the late 1800s and early 1900s. The group had a structure and rituals similar to Freemasons and other similar societies, but used a number of pseudo-Native American rituals and terminology, including calling their local chapters "tribes," which met in "wigwams" such as this one here in Springfield. However, at the time, the Improved Order of Red Men was only open to white men, an irony that was probably lost on most of its membership.
The organization still exists today, although in much smaller numbers than a century ago, but the building that once stood here is long gone. It was demolished by about 1902, when the present-day Colonial Block was built here. In 1905, the building was expanded to the right, where the old colonial-era George Bliss, Sr. house once stood. When the first photo was taken, the house was owned by McGregory & Casman Marble Works, which explains the many gravestones in front of it.