The John Avery House at the corner of Main and Union Streets in Springfield, around 1938-1939. Image courtesy of the Springfield Preservation Trust.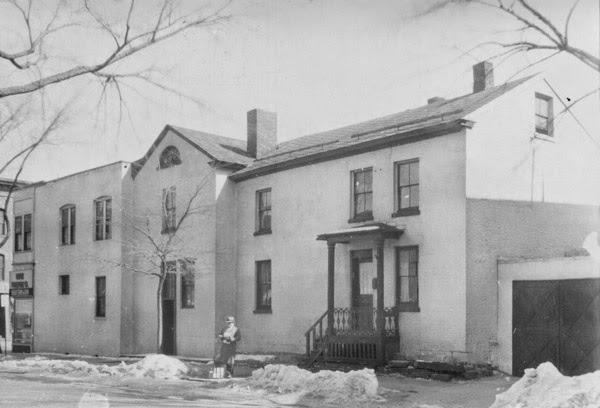 The building in 2015: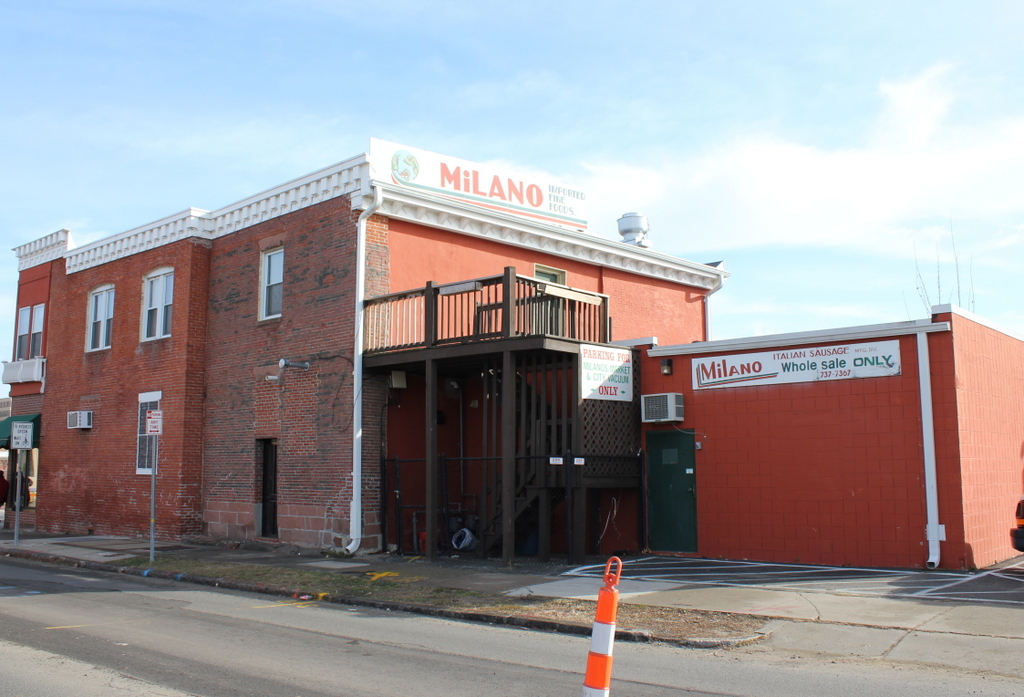 This brick commercial building at the corner of Main and Union Streets does not look particularly noteworthy, but it is actually one of the oldest buildings still standing on Main Street, although it hides its age very well. It was built around 1825 as the home of John Avery, a blacksmith who lived here for almost 50 years until his death in 1874.In 1898, as this section of Main Street became more commercial, the building was expanded all the way to the edge of Main Street, with storefronts on the first floor.
When the first photo was taken, the original house was still largely intact and clearly visible. However, the rear section was demolished by around the 1970s, and in 2011 much of the house, including the original roof, was destroyed by the tornado that passed through the South End. Today, the only visible remnant of the old house from this angle is the wall on the Union Street side of the building, which includes a single window and a doorway.