The Kilroy House at 63 Chestnut Street in Springfield, around 1938-1939. Image courtesy of the Springfield Preservation Trust.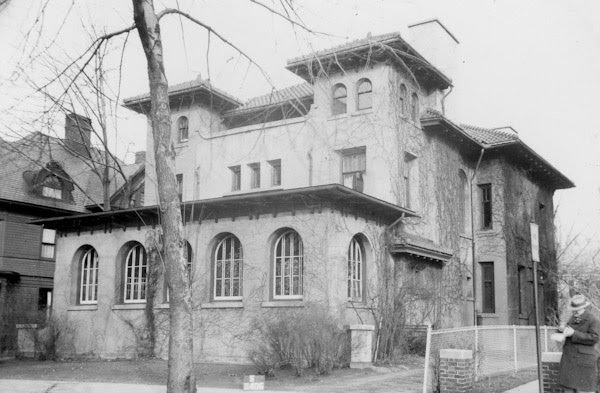 The house in 2015: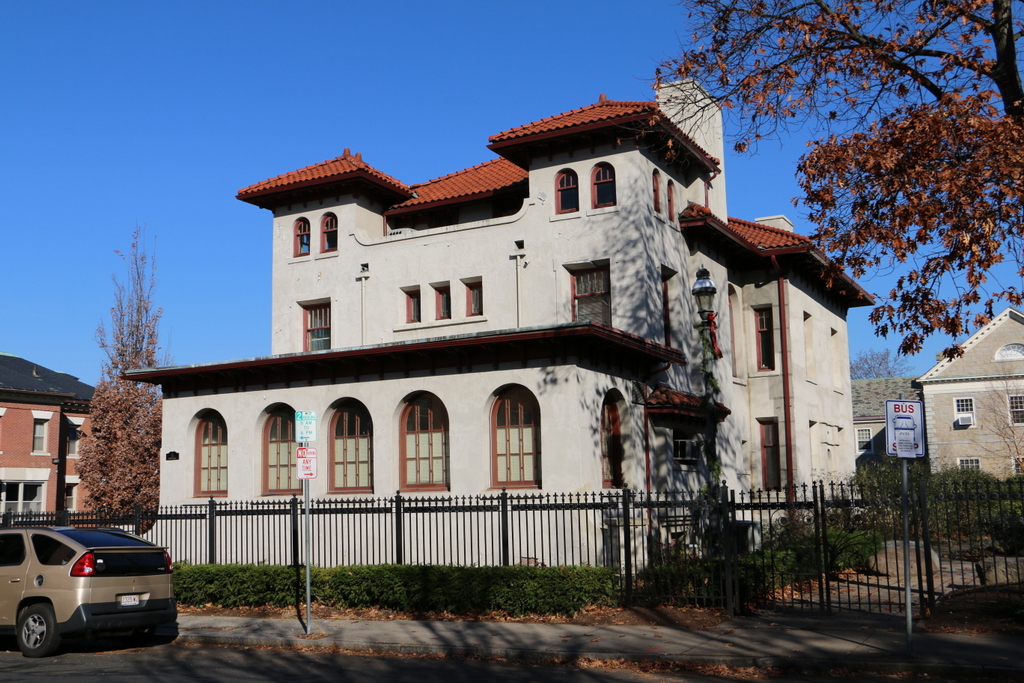 As mentioned in an earlier post, this site was once the home of publisher George Merriam, the co-founder of Merriam-Webster. He died in 1880, and the house was demolished around the turn of the century. It was replaced with two houses, one of which was this Mission Revival style house, which was completed in 1905 for Dr. Philip Kilroy, an Irish-born doctor who had his home and office here. After his death, the house was owned by WSPR, a radio station that was broadcast from here from 1936 to 1981. It is now owned by the Springfield Library and Museums Association and is used as their offices.
Architecturally, this house is significant because it is one of only a few Mission Revival style houses in Springfield, and as the two photos show it has been well preserved over the years. It is also one of the last few surviving homes along this section of Chestnut Street, which was once a fashionable street for Springfield's upper class.