The George Merriam House at 55 Chestnut Street in Springfield, around 1893. Image from Sketches of the old inhabitants and other citizens of old Springfield (1893).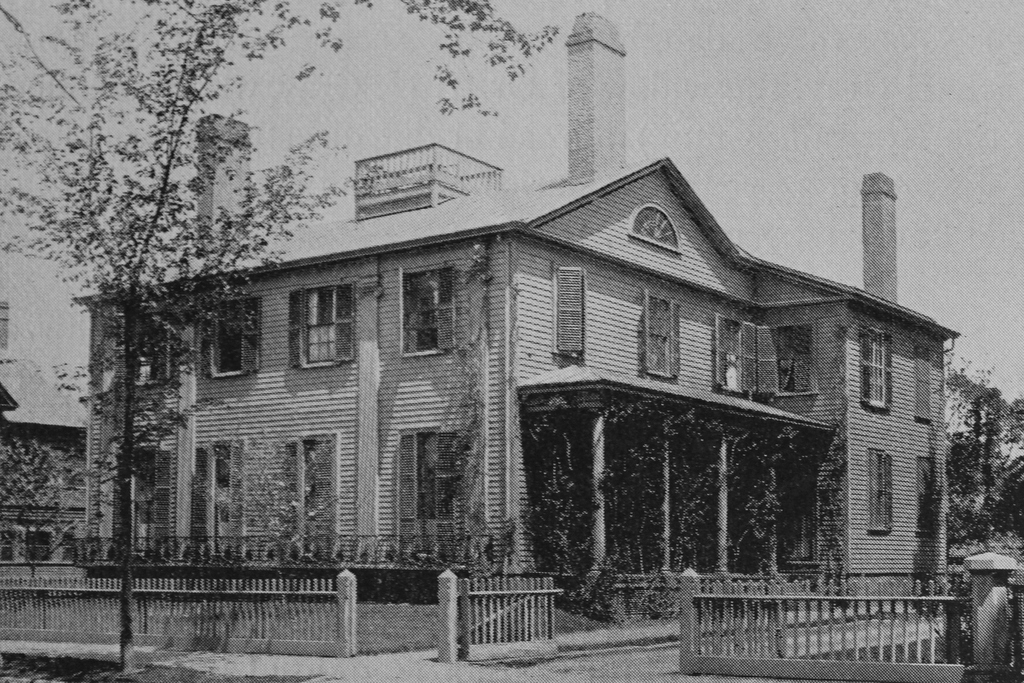 The scene in 2015: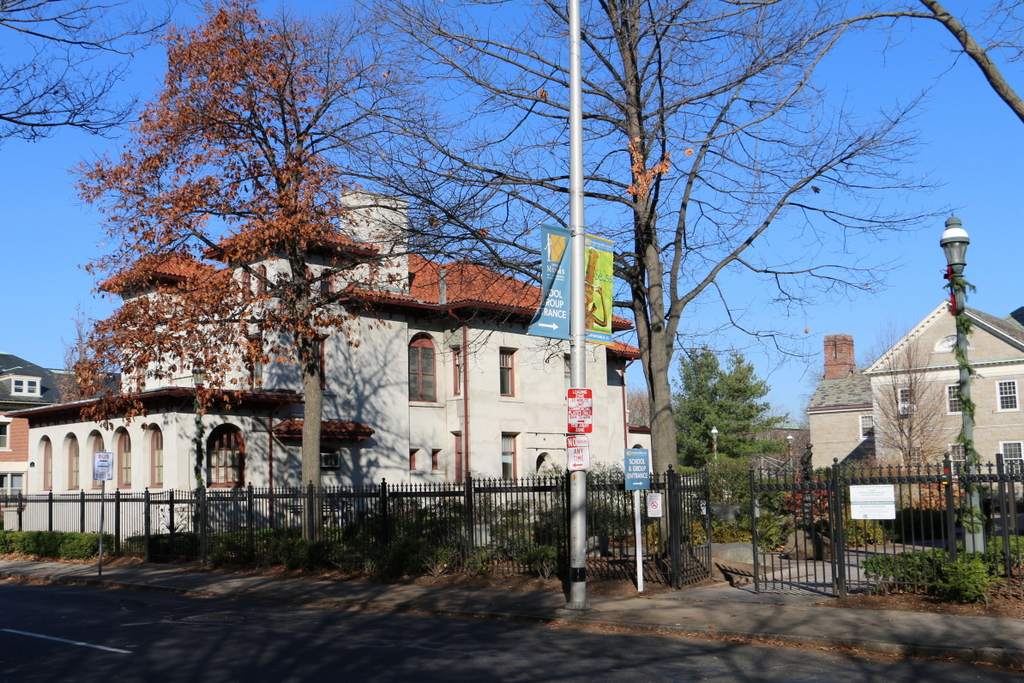 The house in the first photo was built in the mid-1820s, and was owned by several different members of the wealthy Dwight family, including Edmund Dwight and later his nephew, Jonathan Dwight III. By far the most significant resident of this house, though, was George Merriam, who purchased the house in 1848. George and his younger brother Charles moved to Springfield in 1831, and opened a publishing company, located at the Old Corner Bookstore at the corner of Main and State Streets. In 1843, they purchased the rights to publish Noah Webster's dictionary, which soon became a success. Five years later, George moved into this house on Chestnut Street, which at the time was home to some of the city's most prominent residents. His brother Charles lived in an equally elegant house on Howard Street, in the city's South End.
George lived here until his death in 1880, and the house remained in the Merriam family until around the turn of the century. It was demolished by 1905, though, and property was divided into two house lots. The one on the right has since been demolished, but the one on the left, known as the Kilroy House, is still standing. Both lots are now owned by the Springfield Library and Museums Association, and the Kilroy House now serves as offices.