The Olivet Congregational Church on State Street in Springfield, around 1892. Image from Picturesque Hampden (1892).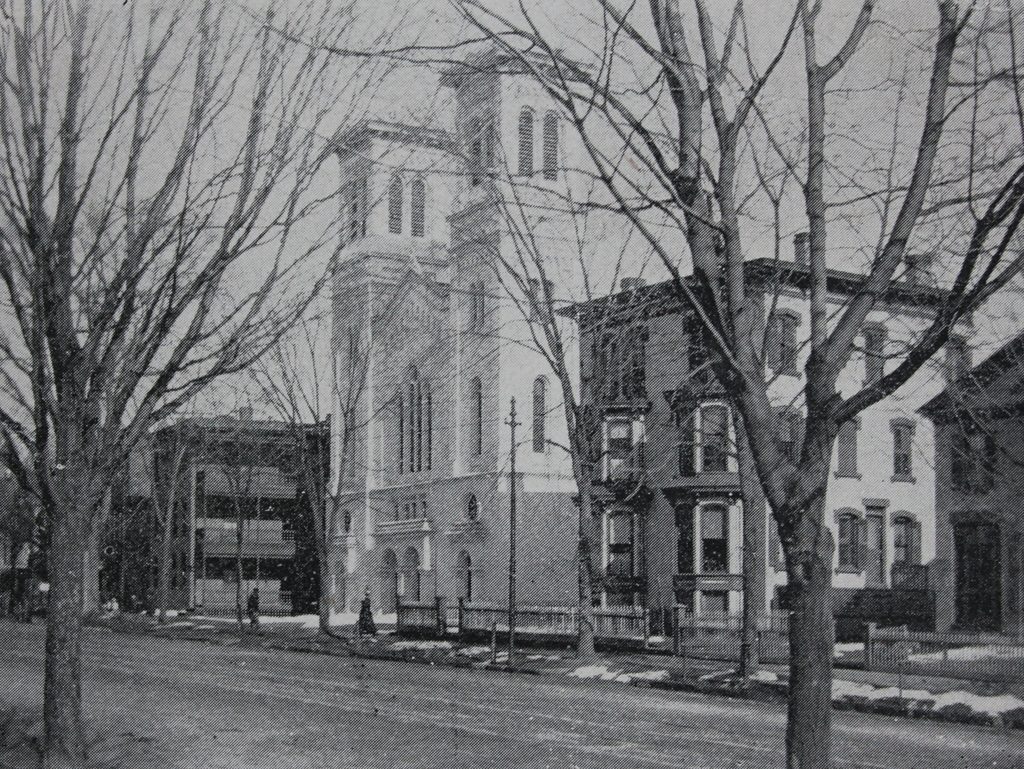 The scene in 2015: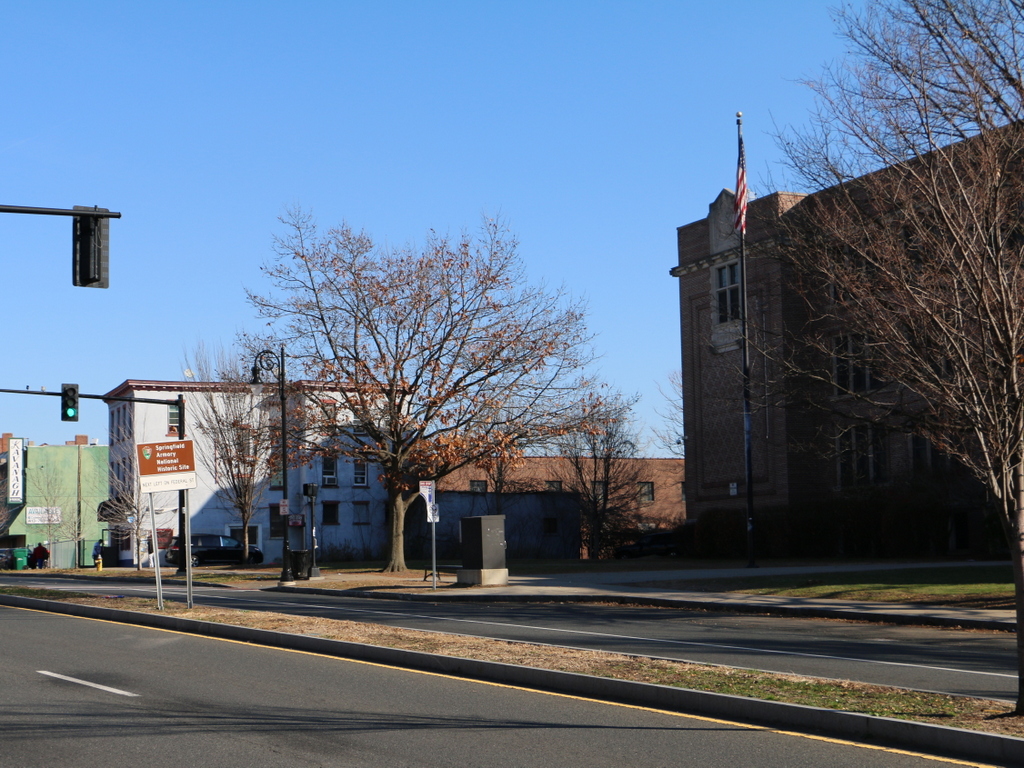 For the first two centuries of Springfield's history, most of the development was confined to the downtown area along Main Street, and it was not until the first half of the 19th century that other parts of the town began to see significant growth. Here on the "Hill" section of town, expansion of the Armory had spurred development along this part of State Street, and by the 1830s there was sufficient demand for a church.
The Fourth Congregational Church was established in 1833, and a year later they built this church here on State Street, directly opposite the Armory.  The building was extensively remodeled in 1854-1855, giving it the appearance as shown in the first photo, and it was renamed Olivet Congregational Church. By 1884, King's Handbook of Springfield records that the church membership was up to 340, with plans to further expand the building. I don't know whether the additions were ever carried out, but the church remained here for about 30 more years, until it was demolished to build Commerce High School around 1915.
Today, the 101 year old Commerce High School building is still used as a school.  The only building still standing from the first photo is the three story brick one on the left. It is visible just beyond the church in the first photo, with a three-story porch on the side.