The Tapley School, at the corner of Bay and Sherman Streets in Springfield, around 1892. Image from Picturesque Hampden (1892).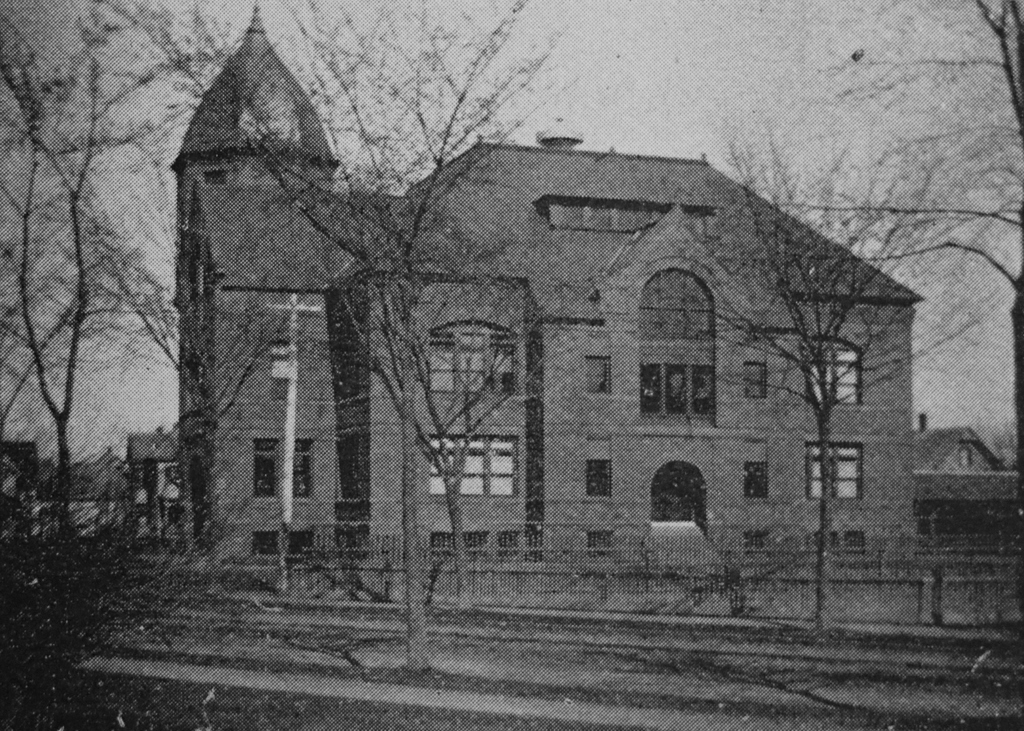 The building in 2015: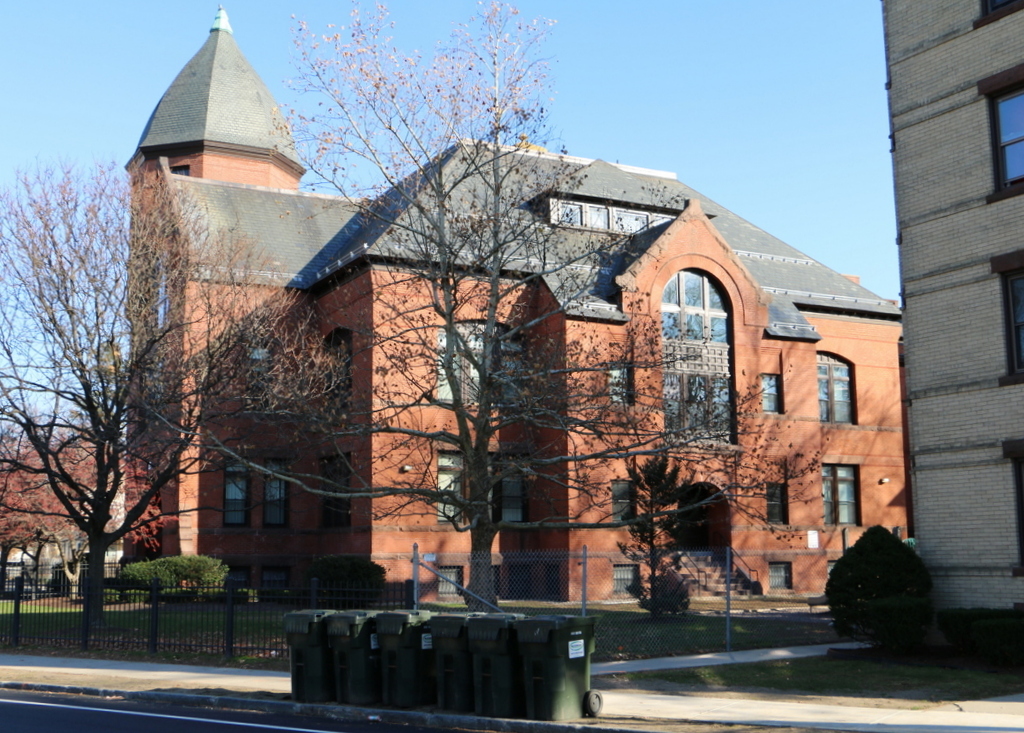 This historic building is located within the McKnight neighborhood of Springfield, which covers the area to the east of the Armory and north of State Street. As the city's population grew in the 1870s, this area was developed by brothers John and William McKnight, who built around 300 houses here, most of which are still standing today.
To serve the growing population here, this school opened in 1887 at the corner of Bay and Sherman Streets, right at the heart of the neighborhood. It was expanded around 1910 with a large wing to the south, which is not visible in the present view, and it remained in use as a school well into the 1970s. After it closed, it was vacant for over a decade, but it was sold converted into apartments in 1993. Aside from the 1910 addition, the exterior is largely the same as it was when the first photo was taken, and today it is one of the oldest school buildings still standing in the city.