Looking east down California Street in between Grant and Stockton Streets in San Francisco, in 1863. Image courtesy of the Library of Congress, Historic American Buildings Survey Collection.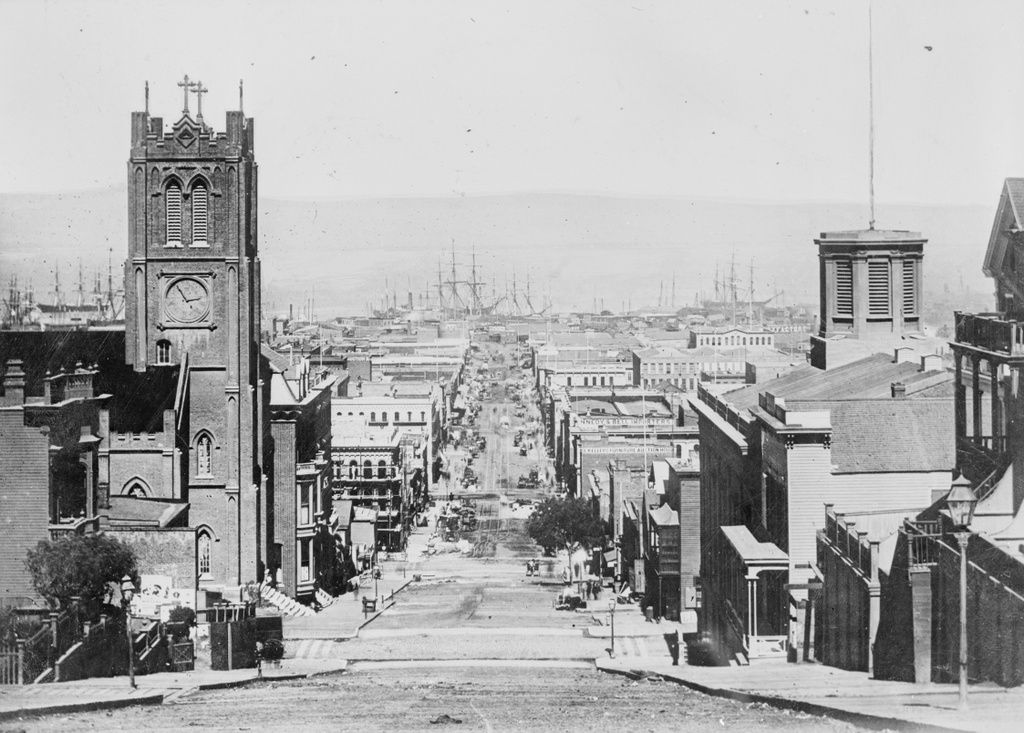 California Street in 2015: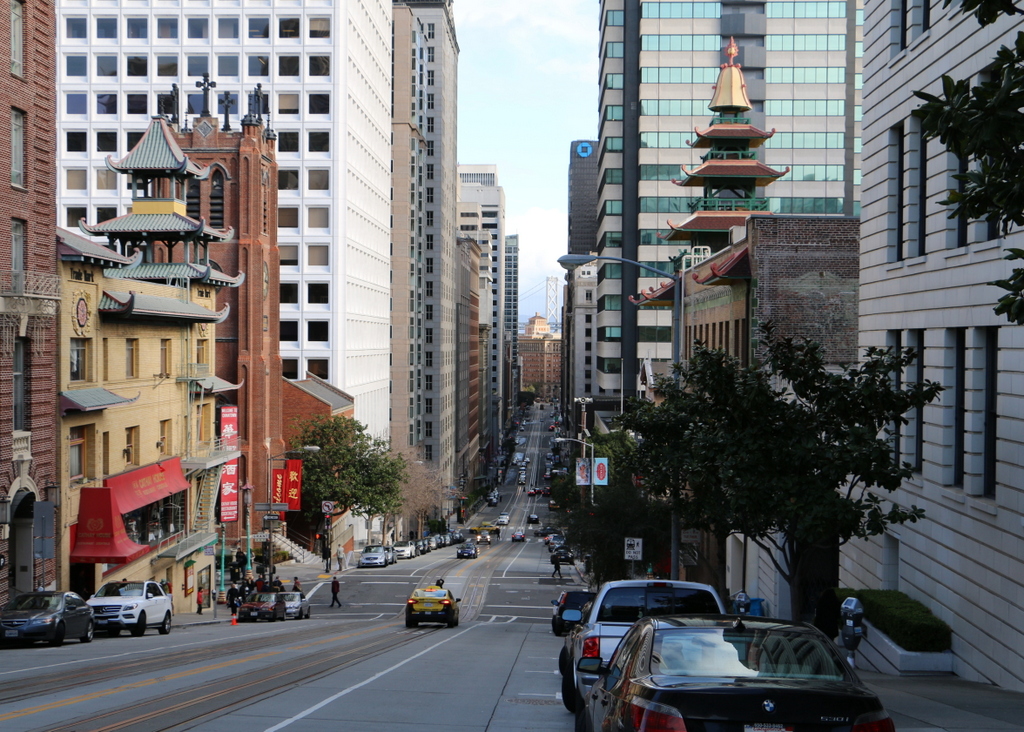 When the first photo was taken, the United States was in the midst of the Civil War, and although the bulk of the fighting was some 2,000 miles away, California nonetheless contributed to the Union war effort. Thanks to the Gold Rush about 15 years earlier, San Francisco was a prosperous, rapidly-growing city, and much of this gold was used to fund the Union army. Although southern California had a substantial number of Confederate sympathizers at the time, the northern part of the state, including San Francisco, was predominantly pro-Union, and provided a number of soldiers who went east to fight.
After the Civil War, San Francisco's prosperity continued, and this section of California Street in the distance became the city's Financial District. However, the entire area was destroyed in the 1906 earthquake and the resulting fires that spread across the city, and only a few buildings in this scene survived. The photo in this earlier post, taken from the base of the hill facing up California Street, shows some of the destruction.
The most notable survivor from the 1863 photo here is the Old Saint Mary's Cathedral on the left, at the corner of Grant Avenue. Built in 1854, it withstood the earthquake itself, but was gutted by the fires that left only the brick walls standing. The interior was rebuilt in 1909, and the church is still standing today as a prominent landmark in the city's Chinatown neighborhood.
This post is part of a series of photos that I took in California this past winter. Click here to see the other posts in the "Lost New England Goes West" series.