Looking north on Stockton Street from Market Street in San Francisco, in the early 1860s. Image courtesy of the Library of Congress, Lawrence & Houseworth Collection.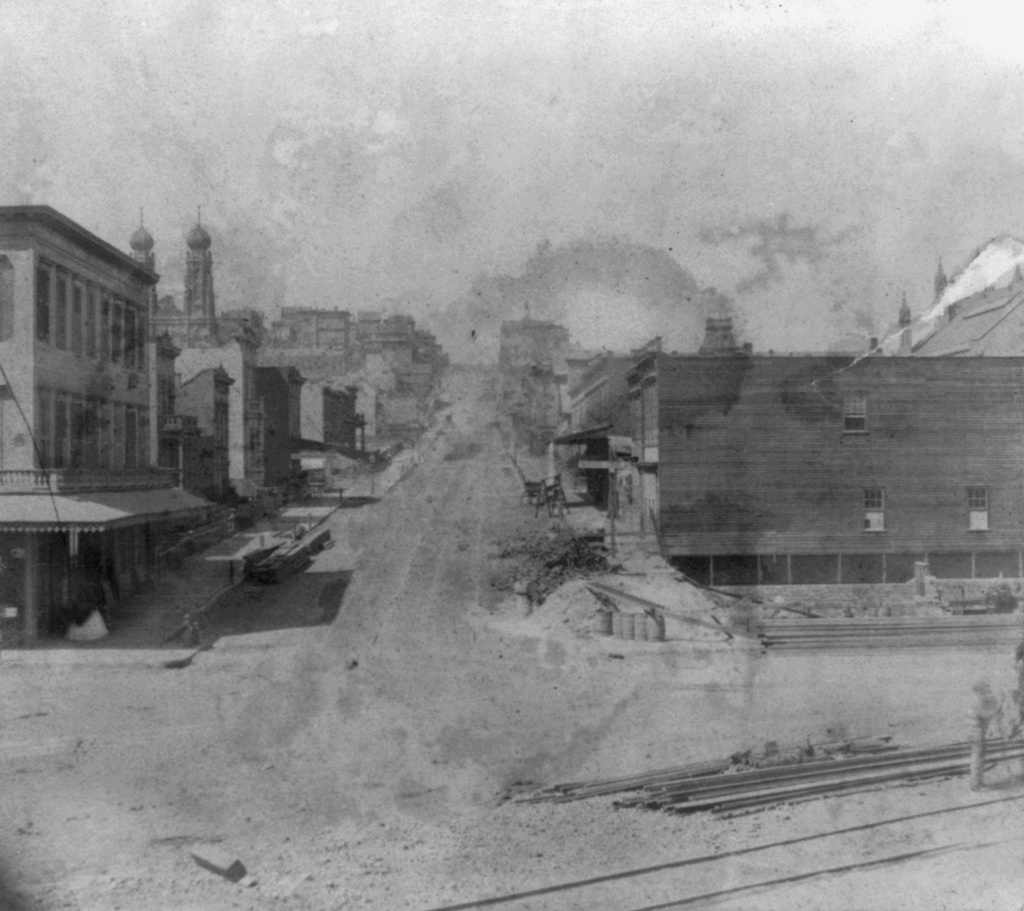 The scene in 2015: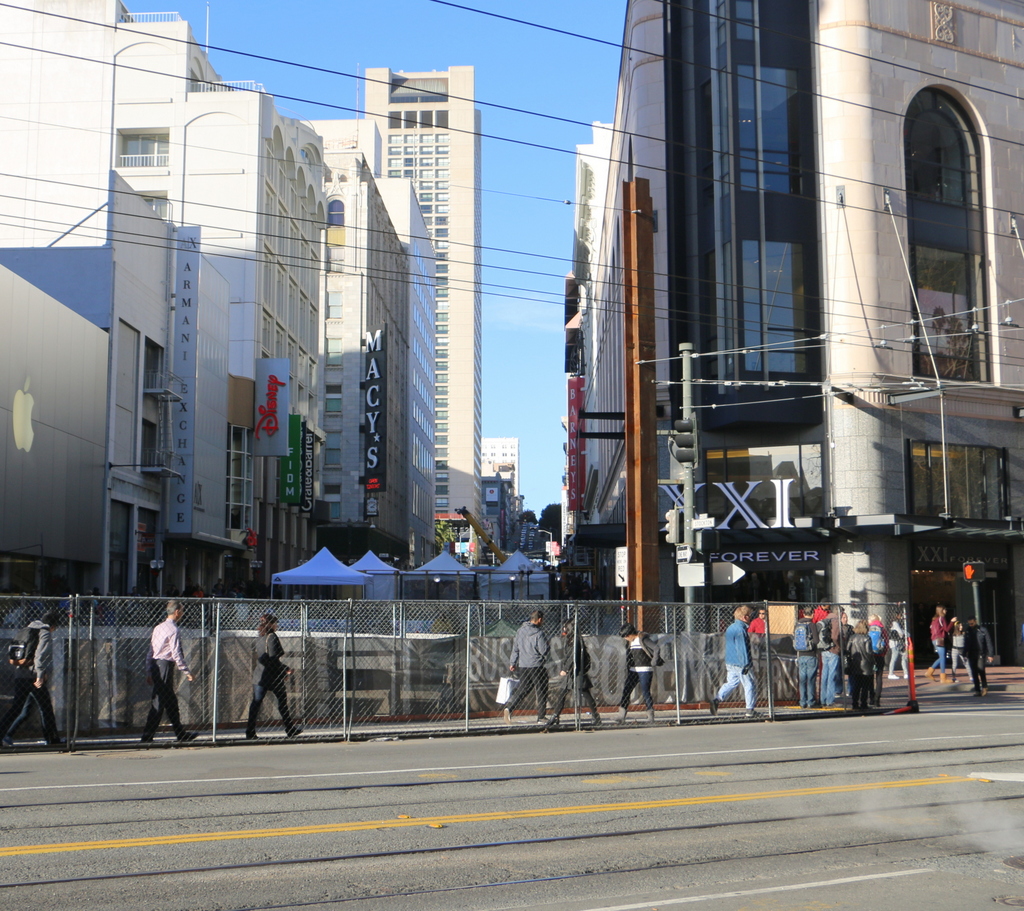 The southern end of Stockton Street is here at Market Street, which has been the commercial center of San Francisco since it was first laid out a few years before the first photo was taken. The photo was possibly taken in 1860, because the scene in the foreground appears to show the construction of the Market Street Railway, a horse-drawn trolley system that opened here in 1860. Today, the trolley system is still in place, although this line now operates historic electric streetcars rather than their horse-drawn predecessors.
Today, this section of San Francisco in the vicinity of Union Square is a major shopping district. Nothing is left from the original photo; most of the small two and three story buildings were probably gone before the turn of the 20th century, and anything that would have been left would have been destroyed in the 1906 earthquake. The two photos do have at least one thing in common, though – as in the 1860s view, the 2015 scene also shows a major public transit program in the works. As of 2016, San Francisco is building the Central Subway here, underneath Fourth Street and Stockton Street. The city does not have much in the way of true rapid transit lines, and this subway, which is scheduled to be completed in 2018, will provide much-needed service to the South of Market and Chinatown neighborhoods.
This post is part of a series of photos that I took in California this past winter. Click here to see the other posts in the "Lost New England Goes West" series.