The view looking up California Street from Sansome Street in San Francisco, in the aftermath of the April 18, 1906 earthquake. Image courtesy of the Library of Congress, Detroit Publishing Company Collection.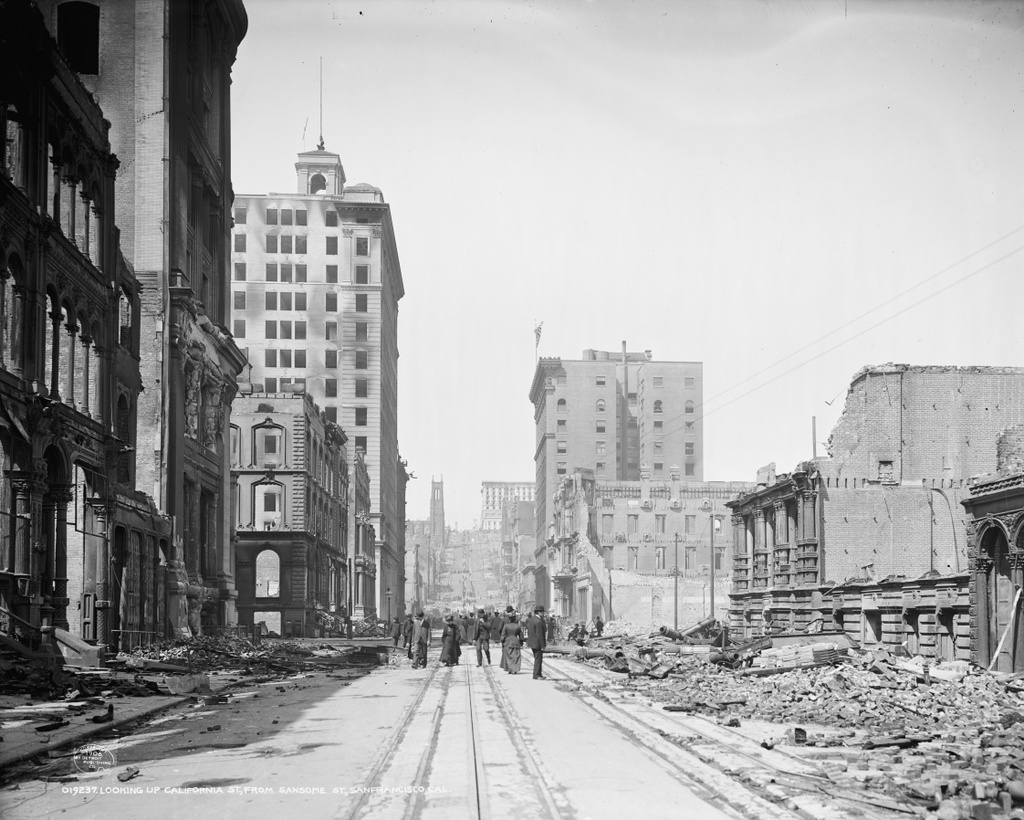 California Street in 2015: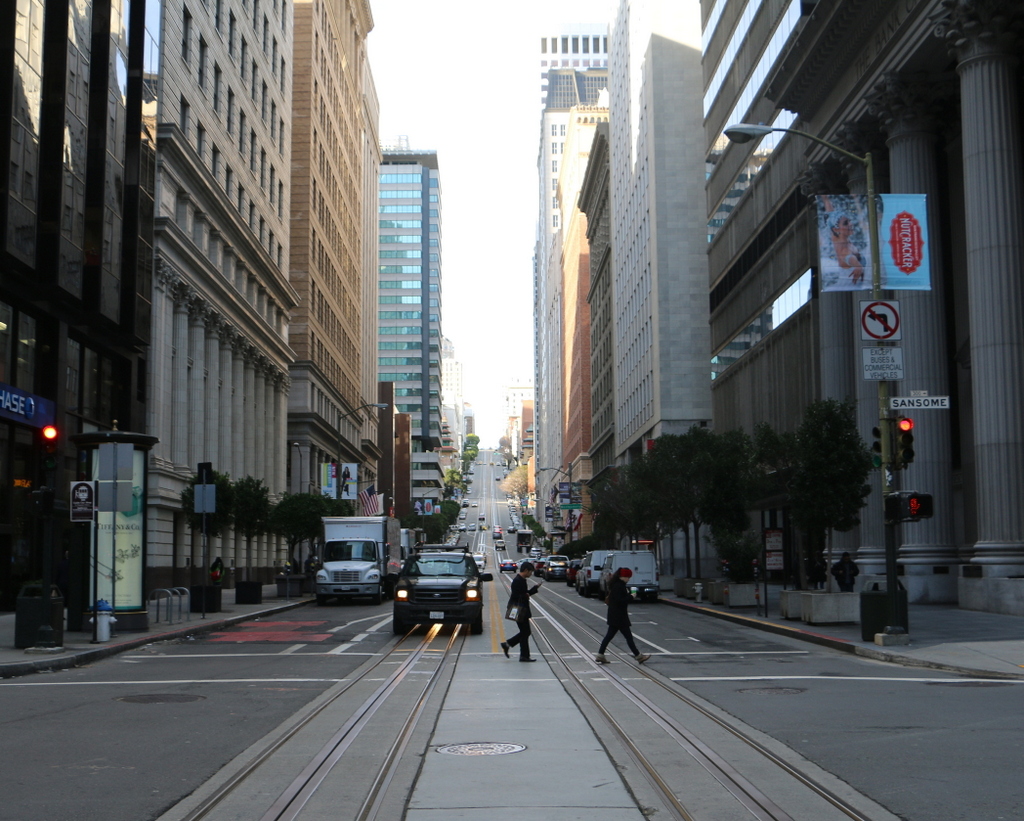 California Street is at the heart of San Francisco's Financial District, and this area was hit hard by the 1906 earthquake and the subsequent fires. Most of the buildings in this scene appear to have been supported by load-bearing masonry walls, which easily crumbled as the ground shook. However, several taller buildings in this scene survived serious structural damage, including the 1904 Merchants Exchange Building in the left center, and the 1901 Kohl Building in the right center of the photo. These modern skyscrapers were built with steel frames, which have more "give" in an earthquake than brick or stone, allowing the building to bend rather than crack, and both are still standing today, amid newer and much taller skyscrapers.
The other surviving feature from this section of California Street is the cable car line, which is visible in the middle of the street in both photos. It was once one of 23 lines in the city, but after the earthquake most were replaced with less expensive electric trolleys. However, this line remained in operation because of its geography; Nob Hill in the distance was insurmountable for conventional trolleys, which did not have the traction to get up the steep grade. Cable cars, though, are literally pulled up the hill by a continuously-running cable under the street, which allows it to climb far steeper hills than the trolleys. Today, the city's three remaining cable car lines are mostly used by tourists, but the California Street line still sees a significant number of commuters, because of its location in the Financial District.
This post is part of a series of photos that I took in California this past winter. Click here to see the other posts in the "Lost New England Goes West" series.